Tune in to "Garage Sale Mystery: Art of Murder" on Hallmark Channel starring Lori Loughlin as garage sale expert. Jennifer Shannon.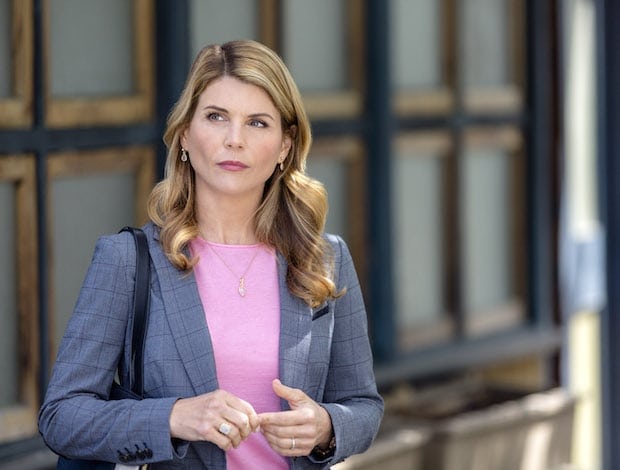 Who is ready to dive into some mystery this January?? Hallmark Channel's Movies & Mysteries has lots in store for us, starting with "Garage Sale Mystery: Art of Murder" this Sunday, Jan. 8th at 9pm/8c. The movie stars Lori Loughlin as Jennifer Shannon, a garage sale shopping expert whose sharp observation skills allow her to uncover valuable antiques, as well as help her local police department investigate crimes and solve mysteries. While arranging a charity garage sale event, Jennifer finds a body in the attic of a local residence.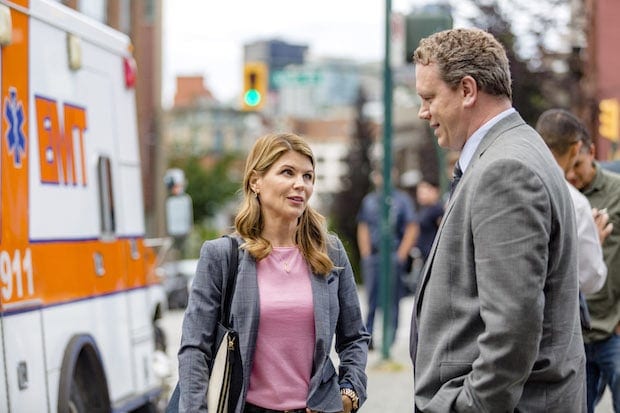 At first, Jennifer, working alongside Detective Frank Lynwood, determines that the cause of death was an accidental fall. But when she learns that the victim was trying to call 911, she begins to suspect foul play. Though Lynwood remains convinced the fatality was an accident, Jennifer decides to investigate on her own, questioning key suspects, including Tina Parsons, an art appraiser and close friend of the deceased. While working to crack the case, Jennifer offers support to her loving husband, Jason, whose upcoming birthday has sparked a mid-life crisis. As Jennifer prepares to buy him the perfect gift, she receives an urgent voicemail from Tina, pleading for her immediate assistance. When she responds, the garage sale-expert-turned-sleuth finds herself standing face-to-face with a killer.
Be sure to tune in to Hallmark Channel's Movies & Mysteries for "Garage Sale Mystery: Art of Murder" THIS Sunday, Jan. 8th at 9pm/8c. While you're watching, join me @ThriftyJinxy and us on Twitter using the hashtag #Sleuthers as we chat during the movie!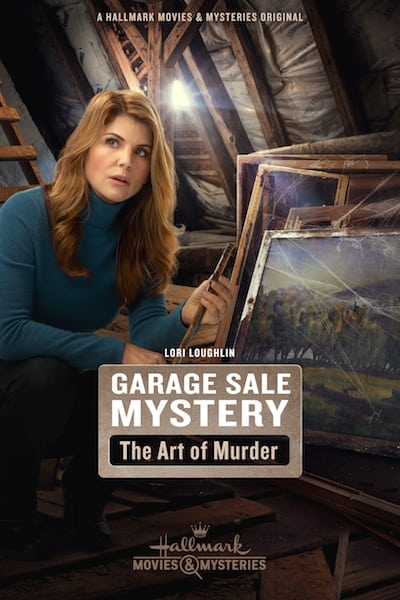 Visit https://www.hallmarkmoviesandmysteries.com to find more information about ALL Hallmark Channel movies and original mystery movie series.
Enter our reader giveaway HERE!