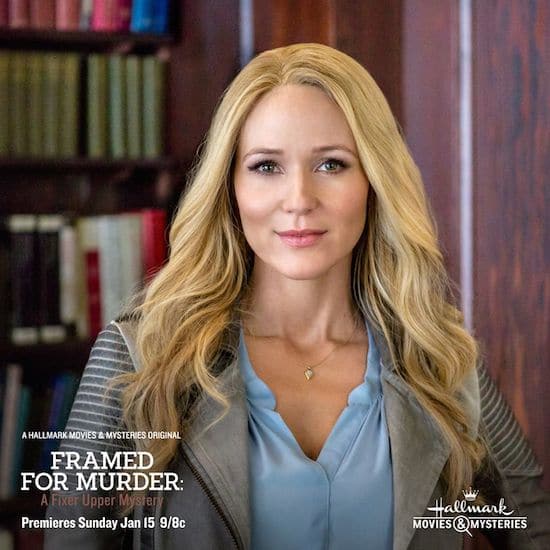 Who's ready for another great NEW mystery from Hallmark Movies and Mysteries?? This Sunday, January 15th, tune in at 9pm/8c for Framed for Murder: A Fixer Upper Mystery starring Jewel and Colin Ferguson. I think Jewel sings beautifully, but I have never seen her act, so I'm anxious to see how she does playing contractor Shannon Hughes.
About the film:
In the small resort town of Lighthouse Cove, everyone knows that the best man for the job is a woman. And that woman is Shannon Hughes, owner of a construction company and an expert in Victorian home restoration and renovation. Through her renovations she will find clues to uncover the house's secret past and in turn become an unlikely sleuth to help crack these unsolved mysteries. The movie is based on the book by author Kate Carlisle.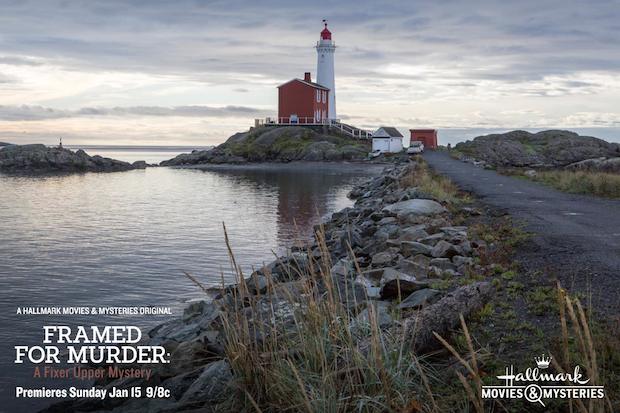 It looks like it's going to be a good mystery! Plus that town of Lighthouse Cove looks really beautiful! I'm thinking since we love mystery AND home renovation shows, Framed for Murder will be extra good!
Be sure to tune in to Hallmark Channel's Movies & Mysteries for "Framed for Murder: A Fixer Upper Mystery" THIS Sunday, Jan. 8th at 9pm/8c. While you're watching, join us on Twitter (I'm @ThriftyJinxy) using the hashtag #Sleuthers as we chat during the movie!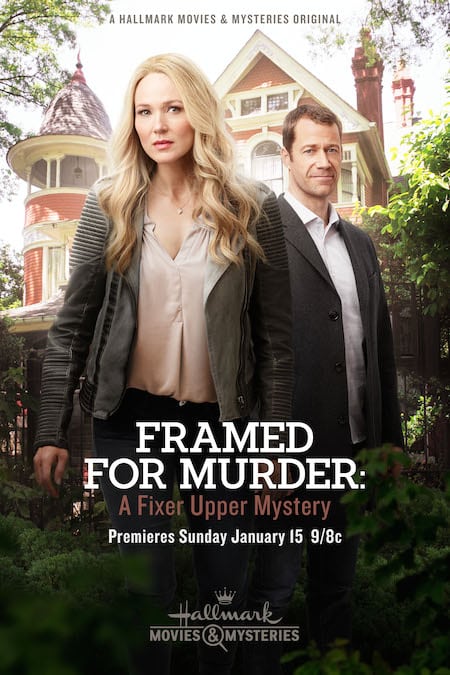 Enter our reader giveaway HERE!