#TaiPeiGoodFortune #CollectiveBias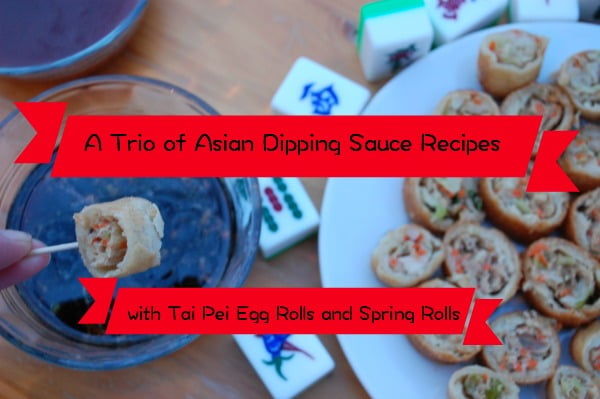 When I was a kid I refused to eat Asian food of any kind. And by kid, I mean all the way through high school. It didn't matter if it was authentic Asian food or a very americanized version – I just wouldn't eat it. Then college rolled around and I was looking for a summer job. I wanted to give waitressing a try and guess where I ended up working – a Chinese restaurant!! At the end of each shift we could eat and/or bring home anything that was left on the buffet. So, here was all this FREE food…what was I to do? Try it of course!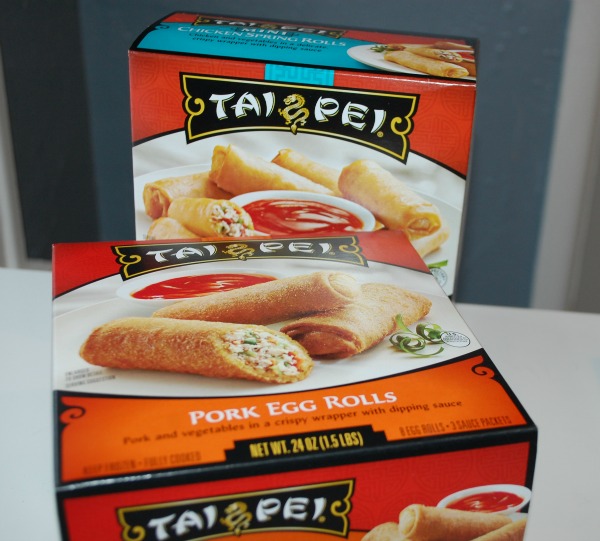 The very first thing I tried was an egg roll. And guess what – I loved it!! For several weeks it was the only thing I was willing to try (besides white rice) and I ate a lot of egg rolls. To this day I still love them! Whether it's at a Chinese restaurant, at home for dinner or lunch, or to serve at a party – egg rolls always fit the bill. They make a super fun and festive party food when sliced and served on a party platter with fun sauces for dipping. Earlier this week I headed to Walmart to pick up Tai Pei Egg Rolls and Spring Rolls. Then I headed home to whip up some of my favorite restaurant-inspired sauces to go with them. Tai Pei does include sauce packets with each box (and it's GOOD sauce), but I like to have some extra options.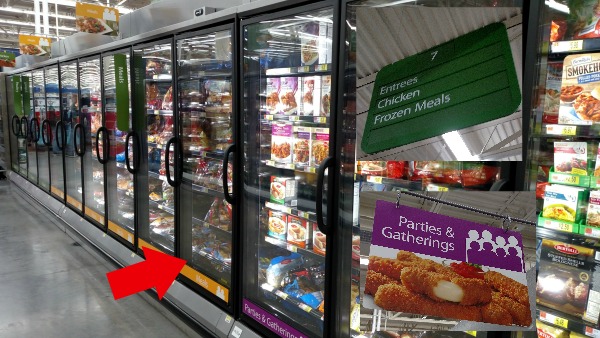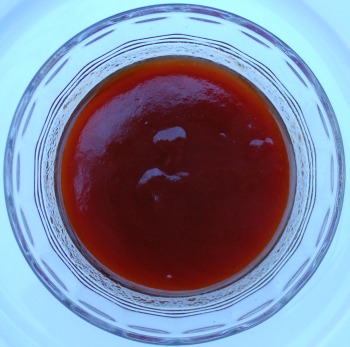 Asian Dipping Sauce Recipes

Sweet & Sour Sauce (I have been making this recipe forever!)
2/3 cup water
1/4 cup soy sauce
3/4 cup white sugar
1/3 cup white vinegar
1 Tbsp ketchup
2 Tbsp cornstarch
Whisk all together in a small sauce pan. Heat until boiling point and stir constantly until thickened. It will thicken further once removed from heat. (This makes quite a bit of sauce, but it can be stored in the fridge.)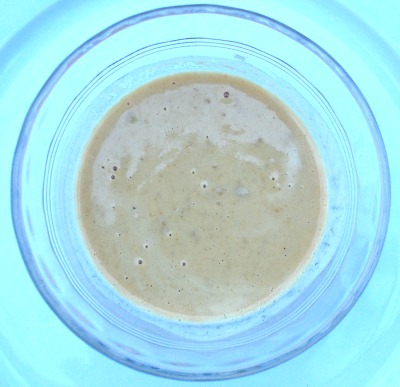 Mustard Dipping Sauce
1/4 cup ground mustard
2 Tbsp vinegar
2 tsp water
1 tsp sugar
Mix all ingredients together and let set 20-30 minutes before serving.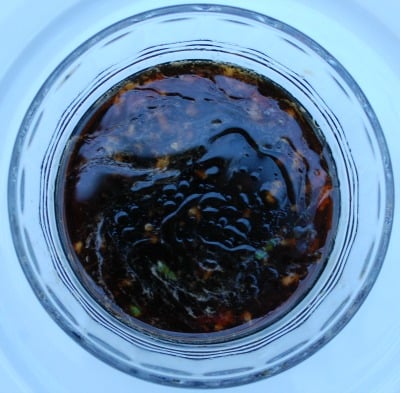 Savory Asian Dipping Sauce
1/4 cup rice wine vinegar
1/4 cup soy sauce
1 Tbsp honey
1 Tbsp fresh ginger, minced
2 cloves garlic, minced
1 tsp sesame oil
Whisk all ingredients together in a small bowl. Optional: Top with sliced green onions for garnish.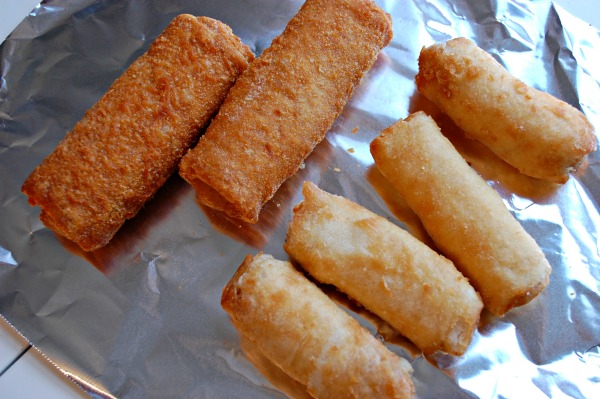 While I was preparing the sauces, I popped the Tai Pei Egg Rolls and Spring Rolls in the oven to cook. I love how easy it is – just put on a tray, stick in the oven and voila! That makes them perfect for a party because you don't have to be fussing around in the kitchen rather than attending to your guests. (And of course all of the sauces can be made well ahead of the party!)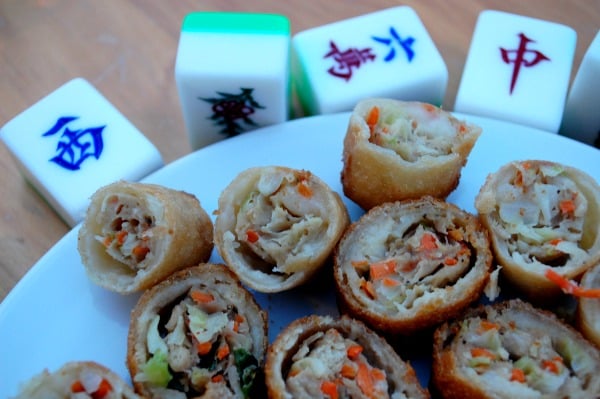 I loved how crispy and flavorful the Tai Pei Egg Rolls and Spring Rolls turned out. The fresh cut veggies really stand out and taste amazing. Plus they are so pretty and colorful that they look amazing cut open and displayed on a serving platter. Perfect party food!
Special Savings: Through 12/31/14, you can save $2 on select varieties of Tai Pei appetizers through the Ibotta App.
For more information, you can visit Tai Pei on their: