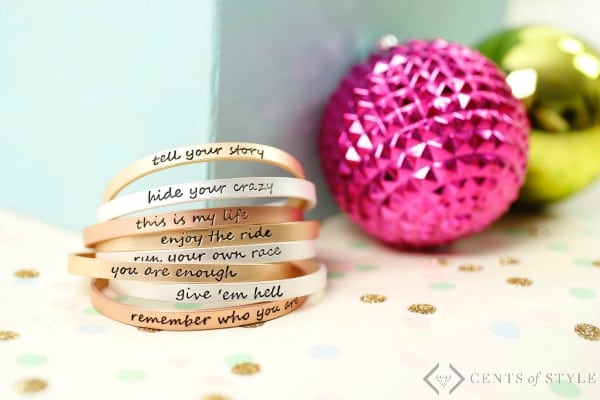 Cents of Style has kicked off a Tribes Week Celebration.  Each day this week they will be featuring a new item with a great sale.  Today (12/5) you can pick up a Tribe bracelet for as low as $9.99 with checkout code TRIBEGIFT16.
Tribes Week Kickoff Celebration! Tribe Collection $9.99 – $11.99 + Incentives & Daily Celebrations w/code TRIBEGIFT16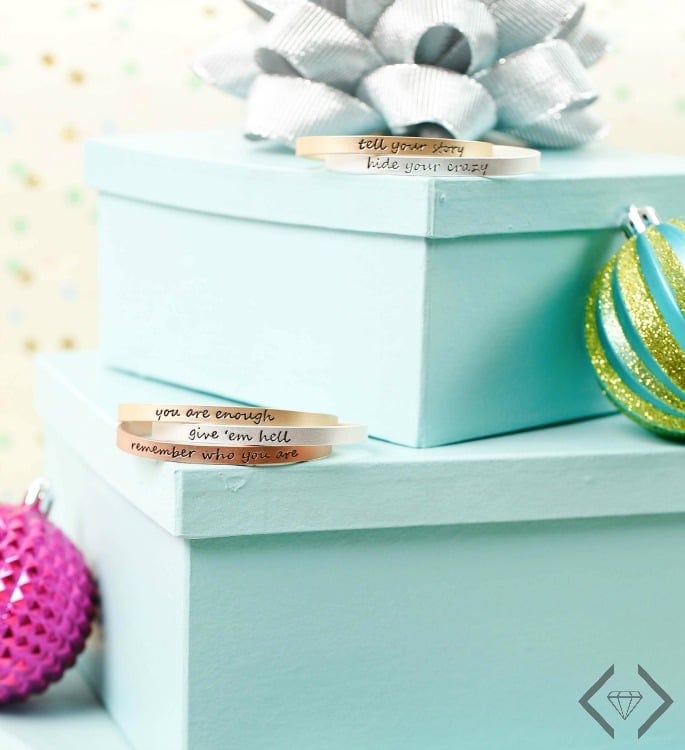 Here are a few quick stacking tips and tricks:

Mix & Match: Start with 2 tribe bracelets, add a second bracelet in a different metal that is a bit thicker. Finish off your look with a touch of texture with a tassel bracelet in 2 different colors. It's the perfect every day bracelet stack!
Glam: It's the holiday season, and we have all those holiday parties on our schedule. We need a glam look for dressing up, and we have the perfect bracelet stack recipe. Start with your favorite tribe bracelets, add some sparkle & metallic glam. We recommend finishing with a touch of glitter – and you are ready for all of your holiday and New Year's parties!
Modern Minimalist: Start with your 2 favorite inspirational tribes, in the same metal. Finish it off with a thicker, neutral bracelet in the middle. Done and done!