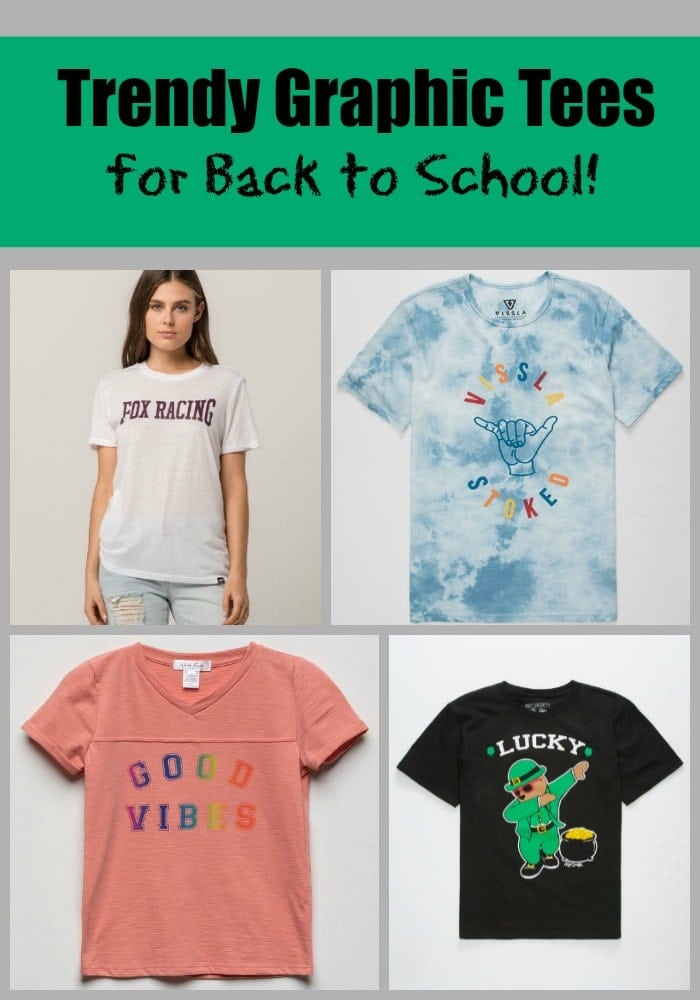 August is here, which means it's time to start thinking about back to school clothing! This year I have three kids headed to school, and while I usually don't go all out in buying them a brand-new wardrobe, it is fun to pick up some special items that they've been wanting. I know I like wearing new clothes, at least! Teens especially like trendy items for back to school to help them fit in and look their best, and one great place for them to shop for those items is Tillys!

Tillys is a leading specialty retailer in the action sports industry selling clothing, shoes, and accessories. They opened their first store in Southern California in 1982 and have grown to 220 stores in 33 states. Tillys offers one of the largest assortments of brands and merchandise from the top players in the surf, skate, motocross and lifestyle apparel industries available both in stores and online at tillys.com. Their selection and the look and feel of their stores are distinct and create a shopping experience that is unique, creative and fun.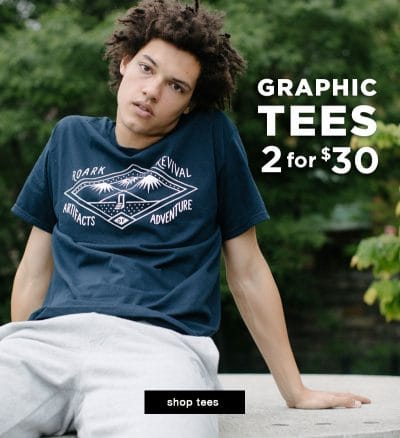 I spent some time browsing their sale section and found some awesome deals on trendy graphic tees for back to school! They have sizes and styles available for men and women (think teens, of course!) as well as boys and girls. Your kids will be looking cool for school with these unique and fun styles:

Men's Graphic Tees On Sale

OCEAN PACIFIC Seagull Men's T-Shirt – $12.48 (reg. $29.99)
ELDON Dude Bro Men's Tee – $7.48 (reg. $17.99)
VOLCOM Harsh Fade Men's T-Shirt – $11.48 (reg. $24.99)
Women's Graphic Tees On Sale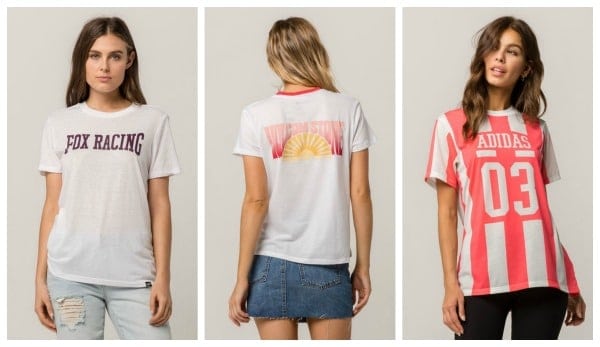 FOX 4 Ever White Women's Boyfriend Tee – $9.98 (reg. $25.99)
VOLCOM Sundown Women's Tee – $8.48 (reg. $28.99)
ADIDAS AA-42 Women's Tee – $14.98 (reg. $39.99)
Boys' Graphic Tees On Sale

YOUNG & RECKLESS Griffon Boys' T-Shirt – $6.98 (reg. $15.99)
RIOT SOCIETY Lucky Bear Boys' T-Shirt – $6.98 (reg. $17.99)
VISSLA Shaka Stoked Boys' T-Shirt – $12.48 (reg. $29.99)
Girls' Graphic Tees On Sale

WHITE FAWN Good Vibes Coral Girls' Tee – $4.98 (reg. $17.99)
FULL TILT 2003 Girls' Tee – $5.48 (reg. $17.99)
FILA Navy Girls' Ringer Tee – $8.98 (reg. $21.99)
Of course, this is just a starting point – there are many, many other styles on sale as well as available at regular prices! Check out Tillys.com for even more.
Limited-Time Special Offer
We're thrilled to share with you that Thrifty Jinxy readers get EXCLUSIVE savings at Tillys for a limited time! Use the coupon code JINXY15 to save 15% off your order and bag free shipping! This code is valid from 5:30 am PST on 8/1/18 through 5:30 am PST on 8/4/18, so don't delay!