I like to travel light. I try avoiding a checked bag on any flight. There are two areas that usually lead to my downfall with this plan – shoes and technology. It's really hard for me to narrow down my shoe choices to just one or two and the same goes for technology. I want my laptop, phone, tablet and camera. While I still have to work on the shoes, the technology part can be made easier with the DROID Turbo by Motorola in Gray Ballistic Nylon.
I'm already a fan of the DROID Turbo and have it in red. It's a great phone. One way that it helps is with its great camera that allows me to leave my DSLR at home for many trips. The camera is 21MP and can be launched just by flicking your wrist. There's also no need for selfie sticks because you can take those with the super cool voice command feature. This feature is just one part of the Moto Experiences that let you use voice and gestures to interact with your phone.
There are plenty of other features that make the DROID Turbo awesome for travel and for everyday use. This phone is TOUGH! Premium ballistic nylon, which was originally developed for military use, makes for a durable, scratch-resistant, water-repellant design. Underneath woven materials, there is a layer of Kevlar – a material five times stronger than metal! But even though it is so tough, it's still lightweight. Adding to the toughness is Corning Gorilla Glass with water-repellant nano-coating – which means more protection from spills and scratches. I have had my Turbo for about 8 months and it has had its share of drops and bumps – but you would never be able to tell just by looking at.
The DROID Turbo also has awesome battery life – another big plus when traveling! Depending on usage, you can go up to two days without stopping to recharge or worrying about battery life thanks to the largest battery of any smartphone. And when it IS time to recharge, Turbo Charging lets you get 8 additional hours of power in just 15 minutes when you use the included Motorola Turbo Charger – I love that thing! There is also the option of built-in wireless charging, so you can be free of tangled power cords.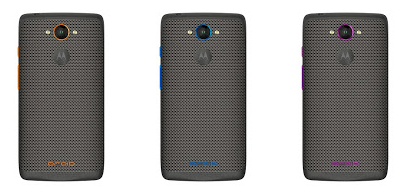 And of course the DROID Turbo by Motorola in Gray Ballistic Nylon looks really cool too! You have the option to customize the phone to your liking by choosing one of three different accent color choices – metallic orange, metallic violet or metallic blue. Just like having a uniquely colored bag makes it easy to spot on a luggage carousel, a customized DROID Turbo makes it easy for your smartphone to stand out in a crowd.
Get your DROID Turbo by Motorola in Gray Ballistic Nylon with your choice of metallic orange, violet and blue accent colors at Verizon.com.
Motorola sponsored this blog post. The opinions and text are all mine.