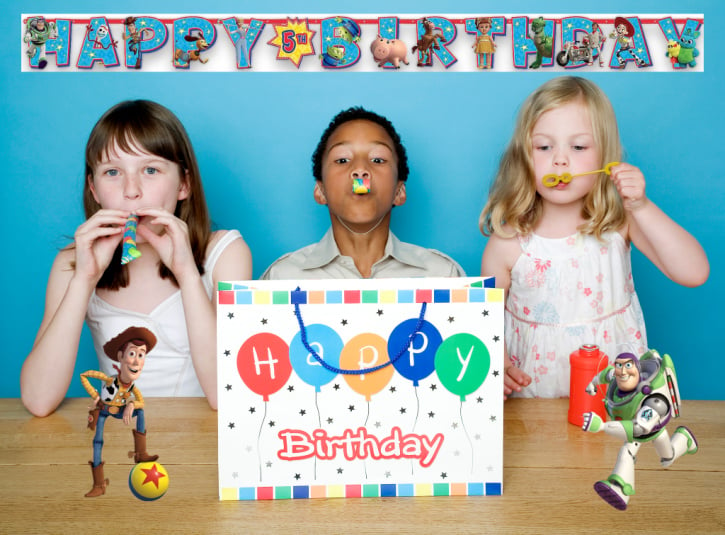 The characters of Toy Story have been delighting kids for over twenty years. I know I enjoyed watching the original movie when I was a kid, and now my own kids are having fun with Woody, Buzz, Mr. Potato Head, and the rest of the gang with TOY STORY 4 !
My kids love themed birthday parties (what kid doesn't?!) so I thought it'd be fun to put together a list of Toy Story Birthday Party Ideas that you can use for your child's upcoming birthday party. Throw your child a birthday party that will blast off to infinity…and beyond!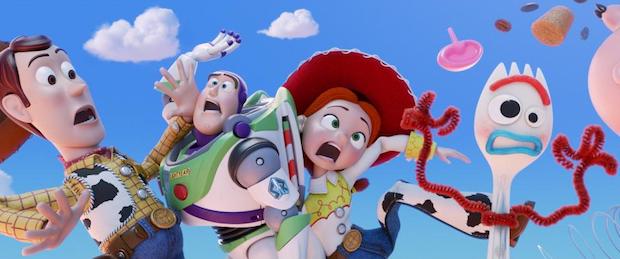 Toy Story Birthday Party Ideas
Toy Story Birthday Party Invitations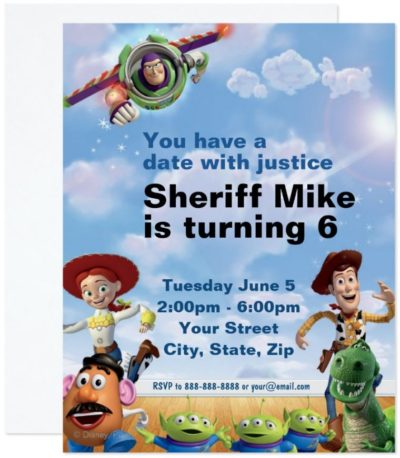 Invite your child's favorite people with these customizable Toy Story Birthday Invitations! Add photos and text to both sides of these flat cards at no extra charge, then send them out in the included white envelopes. If you've got a Jessie fan, there are Jessie Invitations available to customize, too.
Toy Story Birthday Party Decor

Of course, you'll want to set the stage for your honored guests with some fantastic decor. This Toy Story Birthday Banner can be used again and again – just swap out the number!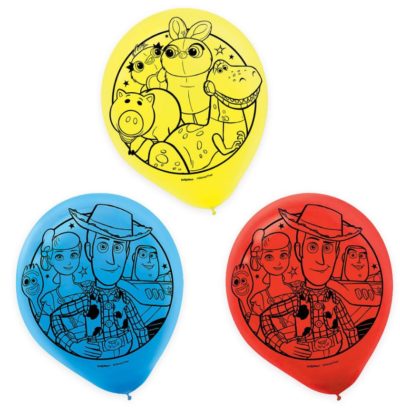 Hang these Toy Story Spiral Party Decorations with the attached plastic hooks, and don't forget to give your party a lift with these fun Toy Story Balloons in bright colors.
Toy Story Birthday Party Tableware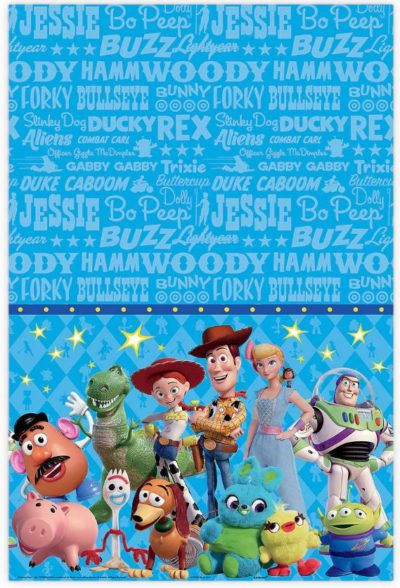 Bring the fun to the table with this Toy Story Table Cover, which is reusable and suitable for both indoor and outdoor use. This Toy Story Party Table Decorating Kit lets the kids' favorite characters join the party, too!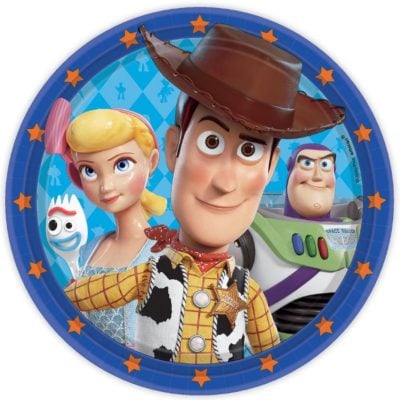 Serve lunch on these Toy Story Lunch Plates, wipe up spills with these Toy Story Lunch Napkins, and serve your child's favorite beverage in these Toy Story Paper Cups.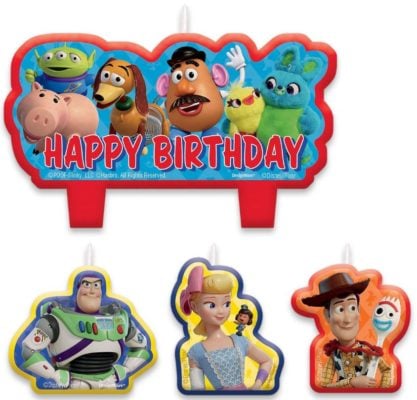 The fun continues with this Toy Story Birthday Candle Set! Take a plain cake and add this centerpiece and candles for an extra touch, or embellish a themed cake with your kids' favorite characters. Don't forget to break out the Toy Story Dessert Plates for cake and ice cream!
Toy Story Birthday Party Games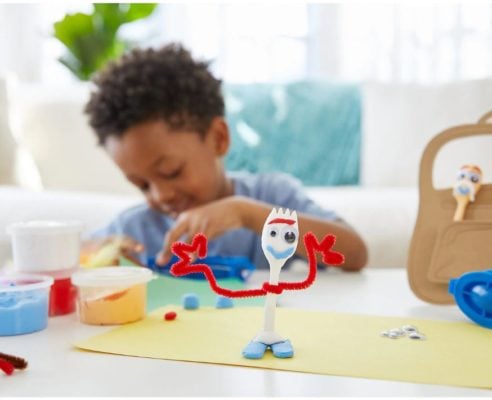 Kids love playing games at birthday parties, but that doesn't mean you have to spend a ton of time setting things up. Have kids make their own toys with this Create Your Own Forky Kit, complete with googly eyes and molds to make it extra special. Or break out these Toy Story Tattoos which are easy to apply and remove and include eight different designs.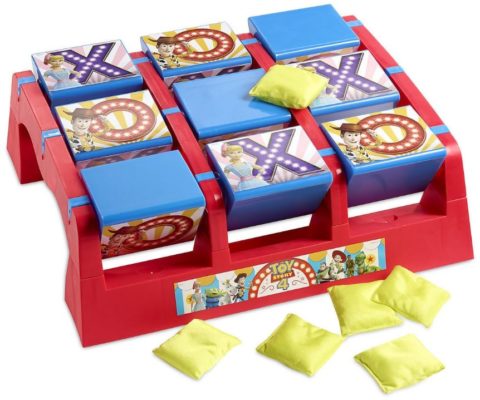 Some of the action in Toy Story 4 takes place at a carnival, so why not play some carnival games at your child's birthday party? This Toy Story Toss Across Game is a fun twist on tic tac toe and can be played by multiple players. There's also a Toy Story Carnival Chalk Activity which combines cornhole and chalk for some explosive color fun.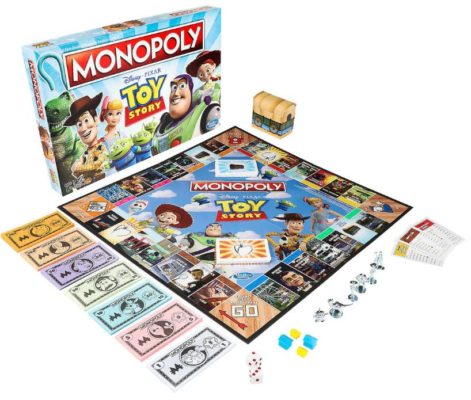 Stuck inside due to the weather? No worries as there are plenty of indoor birthday party games you can play, too. Have the kids split up and play a couple of board games like Toy Story Monopoly, Operation: Buzz Lightyear, or Toy Story Kerplunk.
With a little planning and preparation, you can make your child's Toy Story birthday party one to remember!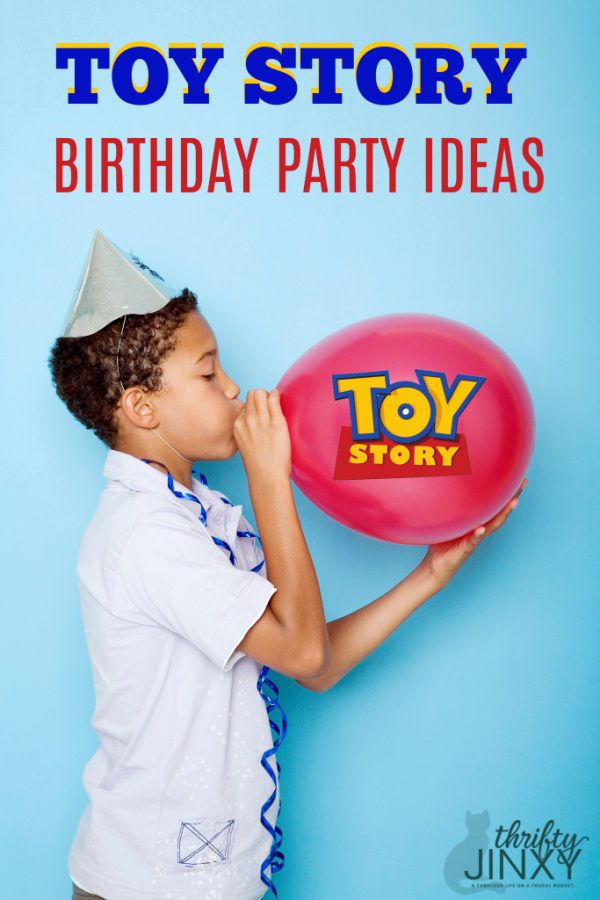 Check out the Toy Story 4 trailer: