The very long wait is over and TOY STORY 4 will be in theaters everywhere tomorrow!!! I have only heard wonderful things about the movie from my friends who saw it early and it appears that all the critics agree. I can't wait to see it!
Are you ready to see it yourself? We have a giveaway for you to see it with a friend! (But you'll probably not want to wait to see if you win – if you DO win you can use the tickets to see it a second time!)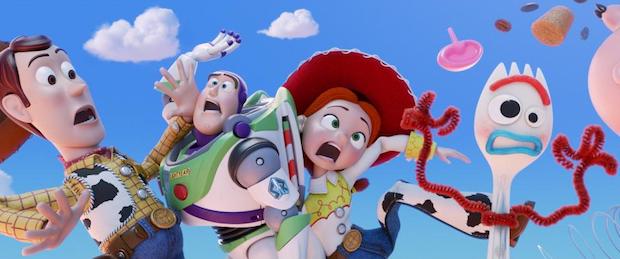 About Toy Story 4:
Woody and the rest of the toys are back for an all-new adventure in TOY STORY 4 welcoming new friends to Bonnie's room, including a reluctant new toy called Forky. "Like most people, I assumed that 'Toy Story 3' was the end of the story," said director Josh Cooley. "And it was the end of Woody's story with Andy. But just like in life, every ending is a new beginning. Woody now being in a new room, with new toys, and a new kid, was something we have never seen before. The questions of what that would be like became the beginning of an entertaining story worth exploring."
The Complete Toy Story Collection 1, 2, 3 [Blu-ray Box Set Disney]

But Forky insists that he is NOT a toy! An actual spork-turned-craft-project, Forky is pretty sure that he doesn't belong in Bonnie's room. Unfortunately, every time he tries to get away, someone yanks him back into an adventure he'd rather skip. "The world of Toy Story is built upon the idea that everything in the world has a purpose," said Cooley. "A toy's purpose is to be there for its child. But what about toys that are made out of other objects? Forky is a toy that Bonnie made out of a disposable spork, so he's facing a crisis. He wants to fulfill his purpose as a spork, but now has a new toy purpose thrust upon him."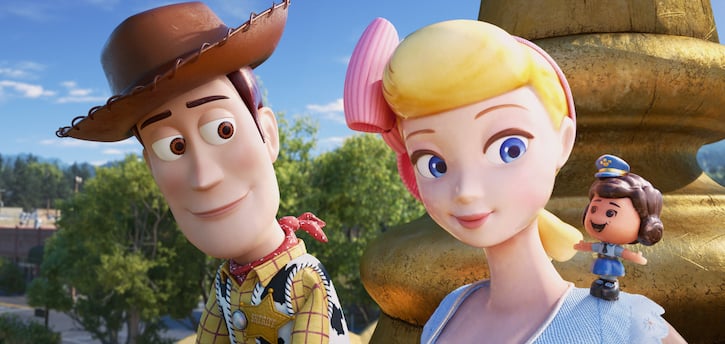 Filmmakers called on comedian Tony Hale to provide the voice of Forky. "It's a huge thrill to be part of the Toy Story family," he said. "But it's going to take a while for it to really sink in."
Said Cooley, "When we thought up this character, Tony was the first actor that came to mind and I'm thrilled he accepted. Tony's performance as Forky is a comedy salad of confidence, confusion, and empathy… served by hilarious spork."
How were filmmakers able to convince Hale to give voice to Forky? "A utensil's existential crisis?" he asked. "I'm in!"
Check out the Toy Story 4 trailer:
Reader Giveaway: Five lucky winners will each win a pair of Fandango passes to see TOY STORY 4 in theaters. To enter, just complete the entry form below by 11:59pm ET on 7/1/19. Good luck!