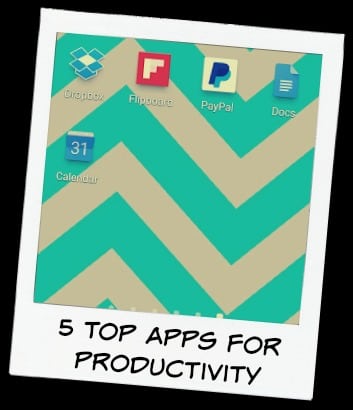 Do you ever feel like there simply aren't enough hours in the day?  Being a busy person isn't always a bad thing, especially if you enjoy what you do.  However, a busy person who is also a smart person knows that it is vital to make the most of your time.  There are a few apps that I use daily to help me maximize my time and be the most productive person that I can be.  Here are my top 5: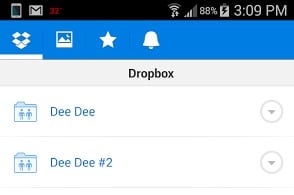 #5 – Dropbox
Dropbox is a free app that also has a desktop interface.  It is the perfect way to share files with multiple people, or to simply back up documents that you can't risk losing.  Your dropbox is secure on a cloud, but certain files can be viewed by others if you share the URL of the file with them.  A recent instance where Dropbox was VITAL to my productivity was also a really sad time for my family.  My stepmom passed away on February 4th and we had a TON of photos to compile for a slideshow we were displaying at the services.  When someone would email us a photo, or when we would scan a photo to the computer, we made sure to upload that photo into a specific file in my Dropbox, and then I sent that URL to that file to my aunt who was putting the slideshow together at a different location.  It was also great to be able to share with all of my aunts and uncles so that they could download any of the photos that they wanted to keep of my stepmom.  We put several hundred photos in that file and still had more than enough room, but if storage is a concern for you, you can always pay to have more space.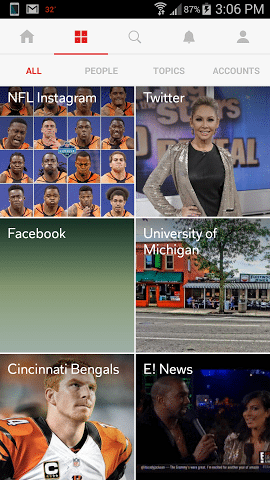 #4 – Flipboard
Flipboard is a magazine designed by you and for you.  It is a way to catch up on your favorite topics without having to visit multiple websites to open multiple apps.  You can search for anything that interests you, such as a specific celeb, sport, or topic.  Once you find that topic, you can choose to "follow" it, and then FlipBoard compiles all of the new information on those items you follow into a daily magazine.  Articles typically feature subcategories at the bottom so that you can dive even further into yoiur topics of interest.  I follow celeb gossip, general news stories, and my favorite sports teams!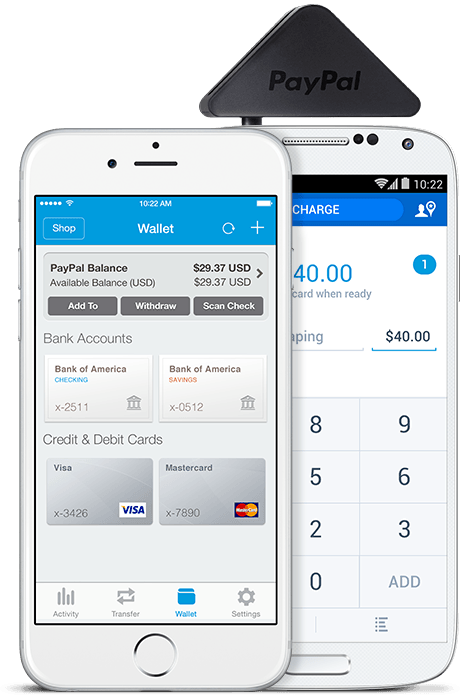 #3 – Paypal
Paypal is an essential app for anyone who does business online.  The Paypal app allows me to check my balance, follow up on Invoices, send payments, or even transfer money from my Paypal account into my bank account with just a few clicks.  More and more businesses are relying on Paypal for payment, including myself, and this app is perfect for checking in on things when you're away from your desk.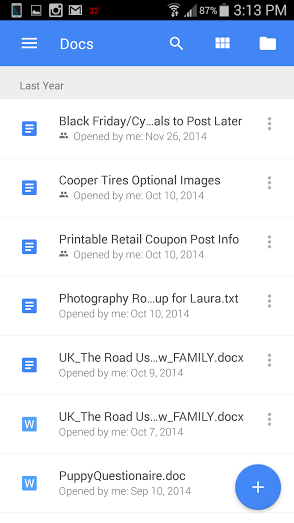 #2 – Google Docs
Google Docs is similar to Dropbox but it syncs with your Google Drive and other Google accounts, so I really enjoy that aspect of it.  I can be working on a Google Document on my computer, then step away from the computer and pick right back up where I left off by accessing it from my phone.  It is similar to Microsoft Office in my opinion, but the synchronization is really the best aspect of the application.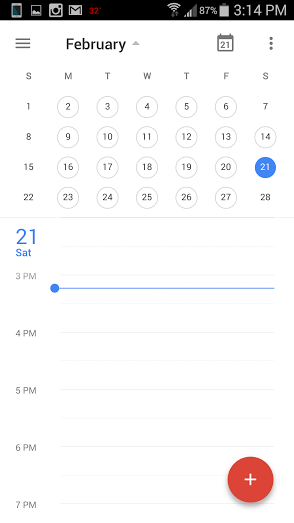 #1 – Google Calendar
Google Calendar is my most used application.  You can view your daily agenda, your weekly view, and even your month at a glance.  You can even color-code!  I typically assign a certain color to a task or Client that way I can see my schedule on multiple levels.  It also syncs with the desktop version, so when I add an appointment from my computer, I already know about it on my phone.  I also heavily rely on event reminders.  I have reminders set for all sorts of things – canceling a free trial, giving my dog his heartworm medicine, and important work deadlines.  If I'm not at my computer, an alert will pop up on my phone reminding me of the deadline.
What apps do YOU use to stay productive?