Summer is here!!!  There is a huge push for people to unplug from their electronics during summer, but believe it or not, summer fun and technology CAN go hand in hand. That tech in your hand can help enhance the experiences you have with your friends and family. Here are our Top 5 Apps for Summer Fun!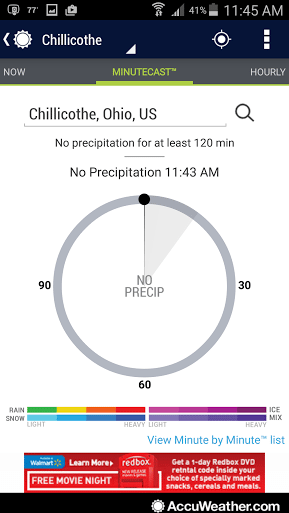 #5 – AccuWeather
AccuWeather is an award-winning weather app that gives you all of the details you want to know when you're planning a trip.  It shows you minute by minute forecasts for your exact GPS location, and from experience, it is pretty accurate.  You can also view forecasts for the day and even extended forecasts.  I love the minute by minute feature because it shows you exactly when rain is supposed to start and stop, making it easy to plan around the weather.  Another feature that I love are severe weather alerts.  Sometimes it is hard to know about severe weather if you aren't around a TV, or if you lose TV signal.  Your application will vibrate and let off alarms alerting you of severe weather.  Last summer we had severe storms with tornados close by and my phone made sure that I knew to take shelter.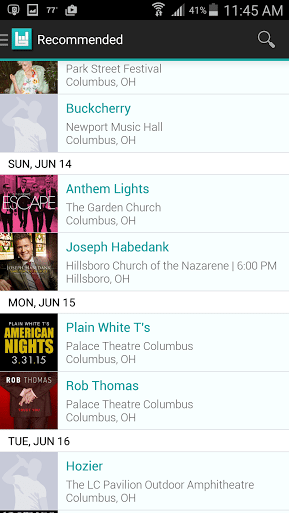 #4 – Bandsintown Concerts
If you love music, you'll love the Bandsintown Concerts App.  You can connect it to your Facebook page so that the app knows all of the artists and musicians that you "Like" on Facebook, and it will alert you when that artist or band schedules an event near your location.  You can also sync it with Pandora, your stored music, last.fm, and your Google Play account.  You can even buy tickets straight from this app, making sure you don't miss out on a fun show!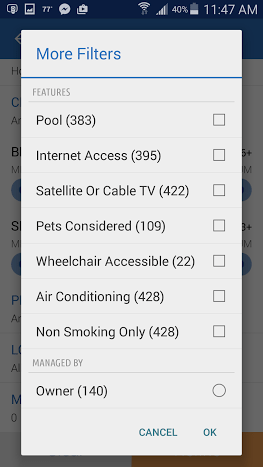 #3 – HomeAway
If you want to get away for a weekend without staying at a hotel, HomeAway is a great tool.  HomeAway is a way to rent homes or condos and their search function is so easy to use.  Just type in your dates, or you can choose to leave the dates as flexible and just set a destination.  Filter by occupancy, price, location, and more.  You can get a really custom experience by setting even more filters.  Do you want a pet friendly house?  Do you want central A/C?  Is Internet access important to you?  All of these are filters you can apply.  I have used this app to book a vacation home several times in the past and absolutely love it.  Plus, you can browse while you're on the go instead of having to sit down at a computer.  Plus, you can list your property to be rented if you want!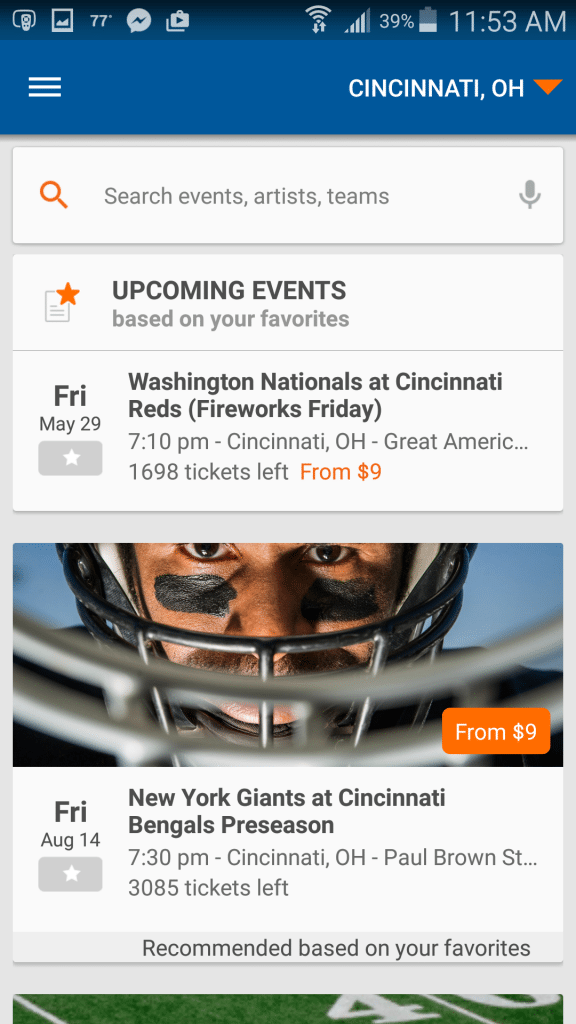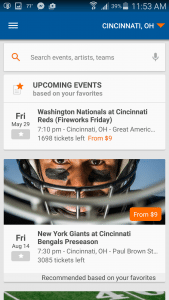 #2 – StubHub
StubHub is an amazing app for people who love events – sporting events, music events, and more.  StubHub allows you to buy AND to sell tickets for events.  Most venues even accept digital StubHub tickets, meaning you could basically purchase a ticket and then walk right into the venue without having to print off a ticket.  This is great for spontaneous people!  Add your favorite teams, artists, and venues to your account to be notified of upcoming events.  You can even set price alerts to be informed when tickets drop to a certain price point.
#1 – Carousel
If you take lots of photos during the summertime, you'll want Carousel!  Carousel is affiliated with DropBox and is a way to backup your photos.  I have my app set up to sync every single time I take a photo – even down to a screenshot!  It is an awesome feeling knowing that if something were to happen to my phone, every single photo I have taken is backed up on a website that I can access.  Photos are memories.  Entrust them to a storage application for peace of mind!
Now it's just time to load up your smartphone with these apps and head out for some fun!
Do you have any other apps that help you with summer fun?