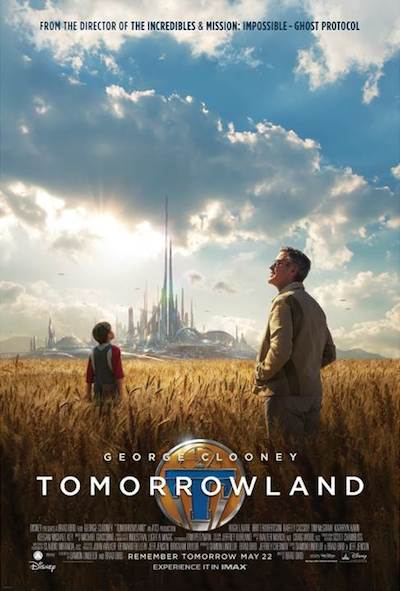 I'm excited to find out more about TOMORROWLAND, starring George Clooney, that will be in theaters this May. We have the new poster above and, earlier today, Director Brad Bird and Producer Damon Lindelof participated in a Facebook Q&A and you can read what they discussed HERE.
And then, check out the new trailer below:
Like TOMORROWLAND on Facebook: https://www.facebook.com/DisneyTomorrowland
Follow Disney Pictures on Twitter: https://twitter.com/DisneyPictures
Visit the official TOMORROWLAND website: www.Disney.com/Tomorrowland
Sign up for TOMORROWLAND fan alerts!
TOMORROWLAND opens in theaters everywhere on May 22nd!