We're less than a week away from Black Friday, but this year that day isn't quite as important in the world of "deals" because the great deals have ALREADY started. Amazon in particular wasted no time in starting the deals early – especially with Lightning Deals!
Today features lots of Melissa & Doug products. If you don't have kids of your own and are buying for others, you really can't go wrong with Melissa & Doug. They are high quality and stand the test of time.
Today's Amazon Lightning Deals are brought to you by The Budget Bandit!  Everyday between now and Christmas, Amazon will have some super HOT deals for toys, household products and more. New to this years Amazon Lightning Deals, Amazon Prime members can begin purchasing items 30 minutes before the official start of select deals.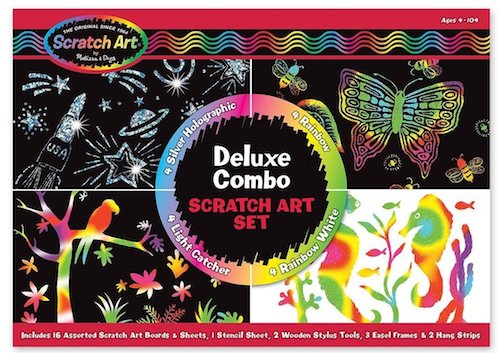 Melissa & Doug Deluxe Combo Scratch Art Set, Starts at 6:00 AM PST/7:00 AM MST/8:00 AM CST/9:00 AM EST
Melissa & Doug Geometric Stacker, Starts at 6:00 AM PST/7:00 AM MST/8:00 AM CST/9:00 AM EST
Ever After High Watercolor Portfolio, Starts at 6:00 AM PST/7:00 AM MST/8:00 AM CST/9:00 AM EST
How the Grinch Stole Christmas (Blu-Ray + DVD), Starts at 6:00 AM PST/7:00 AM MST/8:00 AM CST/9:00 AM EST
Melissa & Doug Deluxe Pound and Roll Tower, Starts at 6:00 AM PST/7:00 AM MST/8:00 AM CST/9:00 AM EST
Melissa & Doug Magnetic Car Loader, Starts at 7:00 AM PST/8:00 AM MST/9:00 AM CST/10:00 AM EST (Prime Early Access Deal starting 30 minutes prior)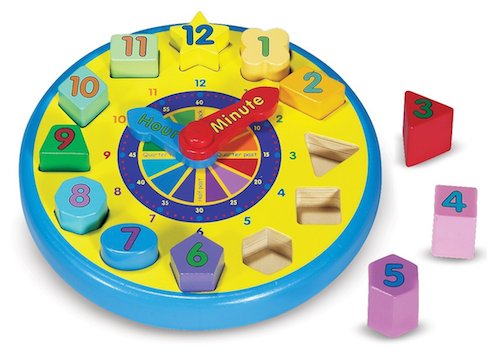 Melissa & Doug Wooden Shape Sorting Clock, Starts at 7:00 AM PST/8:00 AM MST/9:00 AM CST/10:00 AM EST (Prime Early Access Deal starting 30 minutes prior)
Melissa & Doug Deluxe Magnetic Calendar, Starts at 7:00 AM PST/8:00 AM MST/9:00 AM CST/10:00 AM EST (Prime Early Access Deal starting 30 minutes prior)
Play-Doh Diggin' Rigs Buzzsaw Playset, Starts at 7:00 AM PST/8:00 AM MST/9:00 AM CST/10:00 AM EST (Prime Early Access Deal starting 30 minutes prior)
Mobo Total Tot Disney Planes- Dusty: The Roll-to-Ride Three Wheeler, Starts at 7:00 AM PST/8:00 AM MST/9:00 AM CST/10:00 AM EST (Prime Early Access Deal starting 30 minutes prior)
Barbie in a Christmas Carol (DVD), Starts at 7:20 AM PST/8:20 AM MST/9:20 AM CST/10:20 AM EST (Prime Early Access Deal starting 30 minutes prior)
Melissa & Doug Deluxe Pounding Bench, Starts at 8:00 AM PST/9:00 AM MST/10:00 AM CST/11:00 AM EST (Prime Early Access Deal starting 30 minutes prior)
Melissa & Doug Wooden Take Along Tool Kit (24pc), Starts at 8:00 AM PST/9:00 AM MST/10:00 AM CST/11:00 AM EST (Prime Early Access Deal starting 30 minutes prior)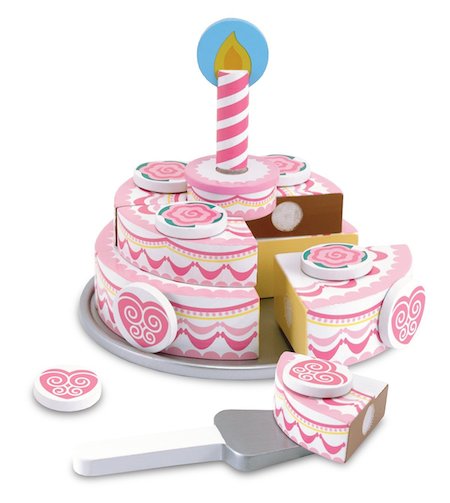 Melissa & Doug Triple – Layer Party Cake, Starts at 8:00 AM PST/9:00 AM MST/10:00 AM CST/11:00 AM EST (Prime Early Access Deal starting 30 minutes prior)
Melissa & Doug Pirate Chest, Starts at 8:00 AM PST/9:00 AM MST/10:00 AM CST/11:00 AM EST (Prime Early Access Deal starting 30 minutes prior)
Life-Like Trains Battery Operated Animal Trackers Circus Train, Starts at 8:00 AM PST/9:00 AM MST/10:00 AM CST/11:00 AM EST (Prime Early Access Deal starting 30 minutes prior)
Despicable Me (Blu-ray Combo Pack (Blu-ray + DVD + Digital Copy, Starts at 8:20 AM PST/9:20 AM MST/10:20 AM CST/11:20 AM EST (Prime Early Access Deal starting 30 minutes prior)
Melissa & Doug 100-Piece Wood Blocks Set, Starts at 9:00 AM PST/10:00 AM MST/11:00 AM CST/12:00 PM EST (Prime Early Access Deal starting 30 minutes prior)
Melissa & Doug Classic Bead Maze, Starts at 9:00 AM PST/10:00 AM MST/11:00 AM CST/12:00 PM EST (Prime Early Access Deal starting 30 minutes prior)
Melissa & Doug Magnetic Farm Hide and Seek, Starts at 9:00 AM PST/10:00 AM MST/11:00 AM CST/12:00 PM EST (Prime Early Access Deal starting 30 minutes prior)
Melissa & Doug Ice Cream Scoop Set, Starts at 9:00 AM PST/10:00 AM MST/11:00 AM CST/12:00 PM EST (Prime Early Access Deal starting 30 minutes prior)
Melissa & Doug Sunny Patch Flex Octopus Beach Tote Bag, Starts at 9:00 AM PST/10:00 AM MST/11:00 AM CST/12:00 PM EST (Prime Early Access Deal starting 30 minutes prior)
E.T. The Extra-Terrestrial – Anniversary Edition (Blu-ray + DVD + Digital, Starts at 9:20 AM PST/10:20 AM MST/11:20 AM CST/12:20 PM EST (Prime Early Access Deal starting 30 minutes prior)
Melissa & Doug Easel Accessory Set, Starts at 10:00 AM PST/11:00 AM MST/12:00 PM CST/1:00 PM EST (Prime Early Access Deal starting 30 minutes prior)
Melissa & Doug Deluxe Vehicles in a Box Jigsaw Puzzles, Starts at 10:00 AM PST/11:00 AM MST/12:00 PM CST/1:00 PM EST (Prime Early Access Deal starting 30 minutes prior)
Melissa & Doug Beginner Pattern Blocks, Starts at 10:00 AM PST/11:00 AM MST/12:00 PM CST/1:00 PM EST (Prime Early Access Deal starting 30 minutes prior)
Melissa & Doug Low Loader, Starts at 10:00 AM PST/11:00 AM MST/12:00 PM CST/1:00 PM EST (Prime Early Access Deal starting 30 minutes prior)
Jenga Giant Wood Stacking Game, Starts at 10:00 AM PST/11:00 AM MST/12:00 PM CST/1:00 PM EST (Prime Early Access Deal starting 30 minutes prior)
ECR4Kids Tumbling Mat, 4 Sections, 4′ by 6′, Starts at 10:00 AM PST/11:00 AM MST/12:00 PM CST/1:00 PM EST (Prime Early Access Deal starting 30 minutes prior)
Coraline – Collector's Edition (Blu-ray Combo Pack (Blu-ray + DVD)), Starts at 10:20 AM PST/11:20 AM MST/12:20 PM CST/1:20 PM EST (Prime Early Access Deal starting 30 minutes prior)
Melissa & Doug Deluxe 50-piece Wooden ABC/123 Blocks Set, Starts at 11:00 AM PST/12:00 PM MST/1:00 PM CST/2:00 PM EST (Prime Early Access Deal starting 30 minutes prior)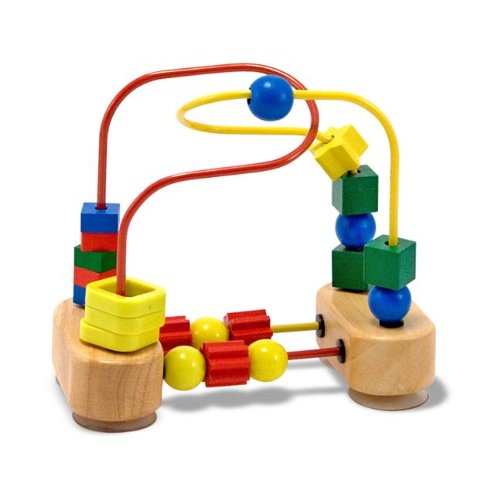 Melissa & Doug Giant Fire Truck Floor Puzzle, Starts at 11:00 AM PST/12:00 PM MST/1:00 PM CST/2:00 PM EST (Prime Early Access Deal starting 30 minutes prior)
Melissa & Doug Deluxe Mix 'n Match Peg Puzzle 3 Pack Bundle, Starts at 11:00 AM PST/12:00 PM MST/1:00 PM CST/2:00 PM EST (Prime Early Access Deal starting 30 minutes prior)
Melissa & Doug Doll Family, Starts at 11:00 AM PST/12:00 PM MST/1:00 PM CST/2:00 PM EST (Prime Early Access Deal starting 30 minutes prior)
Game of Thrones: Tyrion Lannister Figure, Starts at 11:00 AM PST/12:00 PM MST/1:00 PM CST/2:00 PM EST (Prime Early Access Deal starting 30 minutes prior)
ECR4Kids 4 Sections Tumbling Mat, 4 x 4′, Starts at 11:00 AM PST/12:00 PM MST/1:00 PM CST/2:00 PM EST (Prime Early Access Deal starting 30 minutes prior)
ParaNorman (Blu-ray + DVD + Digital Copy + UltraViolet), Starts at 11:20 AM PST/12:20 PM MST/1:20 PM CST/2:20 PM EST (Prime Early Access Deal starting 30 minutes prior)
Melissa & Doug Shape Sorting Cube, Starts at 12:00 PM PST/1:00 PM MST/2:00 PM CST/3:00 PM EST (Prime Early Access Deal starting 30 minutes prior)
Melissa & Doug Jenna – 12″ Doll, Starts at 12:00 PM PST/1:00 PM MST/2:00 PM CST/3:00 PM EST (Prime Early Access Deal starting 30 minutes prior)
Melissa & Doug Sunny Patch Bella Butterfly Tea Set, Starts at 12:00 PM PST/1:00 PM MST/2:00 PM CST/3:00 PM EST (Prime Early Access Deal starting 30 minutes prior)
Melissa & Doug Deluxe Wooden Multi-Activity Table, Starts at 12:00 PM PST/1:00 PM MST/2:00 PM CST/3:00 PM EST (Prime Early Access Deal starting 30 minutes prior)
ECR4Kids Softzone Foam Big Blocks, 7-Piece Set, Starts at 12:00 PM PST/1:00 PM MST/2:00 PM CST/3:00 PM EST (Prime Early Access Deal starting 30 minutes prior)
Melissa & Doug Suspend, Starts at 1:00 PM PST/2:00 PM MST/3:00 PM CST/4:00 PM EST (Prime Early Access Deal starting 30 minutes prior)
Melissa & Doug Fashion Design Activity Kit, Starts at 1:00 PM PST/2:00 PM MST/3:00 PM CST/4:00 PM EST (Prime Early Access Deal starting 30 minutes prior)
Melissa & Doug Farm Cube Puzzle, Starts at 1:00 PM PST/2:00 PM MST/3:00 PM CST/4:00 PM EST (Prime Early Access Deal starting 30 minutes prior)
Melissa & Doug Deluxe Puppet Theater, Starts at 1:00 PM PST/2:00 PM MST/3:00 PM CST/4:00 PM EST (Prime Early Access Deal starting 30 minutes prior)
ECR4Kids Junior 4-To-Score Oversized Game, Starts at 1:00 PM PST/2:00 PM MST/3:00 PM CST/4:00 PM EST (Prime Early Access Deal starting 30 minutes prior)
It's a Very Muppet Christmas (Blu-Ray), Starts at 1:20 PM PST/2:20 PM MST/3:20 PM CST/4:20 PM EST (Prime Early Access Deal starting 30 minutes prior)
Melissa & Doug Food Groups, Starts at 2:00 PM PST/3:00 PM MST/4:00 PM CST/5:00 PM EST (Prime Early Access Deal starting 30 minutes prior)
Melissa & Doug First Bead Maze, Starts at 2:00 PM PST/3:00 PM MST/4:00 PM CST/5:00 PM EST (Prime Early Access Deal starting 30 minutes prior)
Melissa & Doug Pretty Purse Fill and Spill, Starts at 2:00 PM PST/3:00 PM MST/4:00 PM CST/5:00 PM EST (Prime Early Access Deal starting 30 minutes prior)
Melissa & Doug Wooden Project Workbench, Starts at 2:00 PM PST/3:00 PM MST/4:00 PM CST/5:00 PM EST (Prime Early Access Deal starting 30 minutes prior)
Blast Zone Ball Kingdom Inflatable Bounce House with Balls Pit by Blast Zone, Starts at 2:00 PM PST/3:00 PM MST/4:00 PM CST/5:00 PM EST (Prime Early Access Deal starting 30 minutes prior)
The Hiccupotamus, Starts at 3:00 PM PST/4:00 PM MST/5:00 PM CST/6:00 PM EST (Prime Early Access Deal starting 30 minutes prior)
Melissa & Doug Abby & Emma Deluxe Magnetic Dress-Up Set, Starts at 3:00 PM PST/4:00 PM MST/5:00 PM CST/6:00 PM EST (Prime Early Access Deal starting 30 minutes prior)
Melissa & Doug Wooden Bear Family Dress-Up Puzzle, Starts at 3:00 PM PST/4:00 PM MST/5:00 PM CST/6:00 PM EST (Prime Early Access Deal starting 30 minutes prior)
Melissa & Doug Deluxe 10-Piece Alphabet Nesting and Stacking, Starts at 3:00 PM PST/4:00 PM MST/5:00 PM CST/6:00 PM EST (Prime Early Access Deal starting 30 minutes prior)
Melissa & Doug Giraffe Plush, Starts at 3:00 PM PST/4:00 PM MST/5:00 PM CST/6:00 PM EST (Prime Early Access Deal starting 30 minutes prior)
Blast Zone Buccaneer, Starts at 3:00 PM PST/4:00 PM MST/5:00 PM CST/6:00 PM EST (Prime Early Access Deal starting 30 minutes prior)
Melissa & Doug Fridge Food Set, Starts at 4:00 PM PST/5:00 PM MST/6:00 PM CST/7:00 PM EST (Prime Early Access Deal starting 30 minutes prior)
Melissa & Doug Jumbo Knob Wooden Farm Puzzle, Starts at 4:00 PM PST/5:00 PM MST/6:00 PM CST/7:00 PM EST (Prime Early Access Deal starting 30 minutes prior)
Melissa & Doug Primary Lacing Beads, Starts at 4:00 PM PST/5:00 PM MST/6:00 PM CST/7:00 PM EST (Prime Early Access Deal starting 30 minutes prior)
Melissa & Doug Deluxe Wooden Railway Set, Starts at 4:00 PM PST/5:00 PM MST/6:00 PM CST/7:00 PM EST (Prime Early Access Deal starting 30 minutes prior)
Blast Zone Sidekick Bounce House, Starts at 4:00 PM PST/5:00 PM MST/6:00 PM CST/7:00 PM EST (Prime Early Access Deal starting 30 minutes prior)
Melissa & Doug Stacking Train, Starts at 5:00 PM PST/6:00 PM MST/7:00 PM CST/8:00 PM EST (Prime Early Access Deal starting 30 minutes prior)
Melissa & Doug Basic Skills Board, Starts at 5:00 PM PST/6:00 PM MST/7:00 PM CST/8:00 PM EST (Prime Early Access Deal starting 30 minutes prior)
Melissa & Doug Classic Wooden Abacus, Starts at 5:00 PM PST/6:00 PM MST/7:00 PM CST/8:00 PM EST (Prime Early Access Deal starting 30 minutes prior)
Artist Easel, Starts at 5:00 PM PST/6:00 PM MST/7:00 PM CST/8:00 PM EST (Prime Early Access Deal starting 30 minutes prior)
Melissa & Doug Deluxe Magnetic Responsibility Chart, Starts at 6:00 PM PST/7:00 PM MST/8:00 PM CST/9:00 PM EST (Prime Early Access Deal starting 30 minutes prior)
Melissa & Doug Deluxe 27-Piece Nina Ballerina Magnetic Dress-Up, Starts at 6:00 PM PST/7:00 PM MST/8:00 PM CST/9:00 PM EST (Prime Early Access Deal starting 30 minutes prior)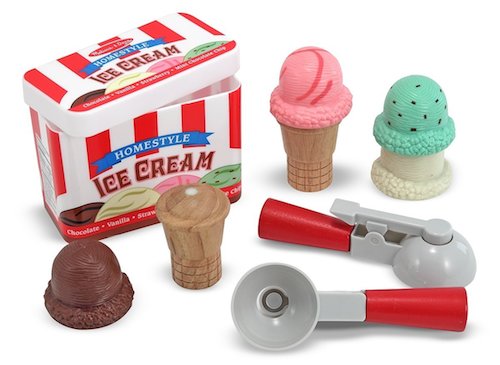 Melissa & Doug K's Kids Bowling Friends Set, Starts at 6:00 PM PST/7:00 PM MST/8:00 PM CST/9:00 PM EST (Prime Early Access Deal starting 30 minutes prior)
Melissa & Doug USA Map 51 pcs Floor Puzzle, Starts at 7:00 PM PST/8:00 PM MST/9:00 PM CST/10:00 PM EST (Prime Early Access Deal starting 30 minutes prior)
Melissa & Doug Shape Sorting Clock, Starts at 7:00 PM PST/8:00 PM MST/9:00 PM CST/10:00 PM EST (Prime Early Access Deal starting 30 minutes prior)
Melissa & Doug Deluxe Wooden Kitchen Accessory Set, Starts at 7:00 PM PST/8:00 PM MST/9:00 PM CST/10:00 PM EST (Prime Early Access Deal starting 30 minutes prior)
Blast Zone Tropical Splash, Starts at 7:00 PM PST/8:00 PM MST/9:00 PM CST/10:00 PM EST (Prime Early Access Deal starting 30 minutes prior)
Melissa & Doug Birthday Party Cake, Starts at 8:00 PM PST/9:00 PM MST/10:00 PM CST/11:00 PM EST (Prime Early Access Deal starting 30 minutes prior)
Melissa & Doug Show-Horse Stable, Starts at 8:00 PM PST/9:00 PM MST/10:00 PM CST/11:00 PM EST (Prime Early Access Deal starting 30 minutes prior)
Play-Doh Mix 'n Match Magical Designs Palace Set Featuring Disney Planes, Starts at 8:00 PM PST/9:00 PM MST/10:00 PM CST/11:00 PM EST (Prime Early Access Deal starting 30 minutes prior)
Melissa & Doug Deluxe Gallop-N-Go Stick Pony w/Sound, Starts at 8:00 PM PST/9:00 PM MST/10:00 PM CST/11:00 PM EST (Prime Early Access Deal starting 30 minutes prior)