Every kid dreams of having their very own robot.  There have been some really neat models come on the market over the past few months, but they are usually pretty expensive.  TODAY ONLY, Amazon has dropped the price of five popular WowWee Robots to as low as $39.99, plus all of the robots are at their very lowest prices ever on Amazon!  Choose from the following: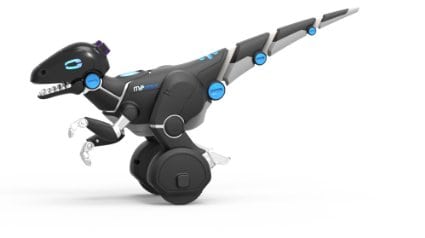 Miposaur – $38.98 (Reg. $51.97)
Comes with BeaconSense infused track ball, Miposaur will flawlessly keep in sight

Use the trackball to activate modes such as dance, feed or chase

Direct drive control over movements; Path tracing; Hand gesture command, recognition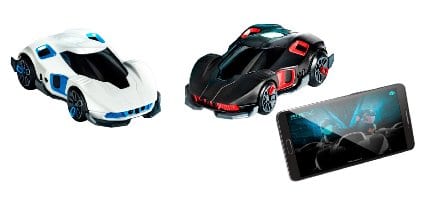 WowWee Robotic Enhanced Vehicles (R.E.V), 2-Pack – $37.99 (Reg. $49.96)
REV set includes two cars; pick the car you want to control with your smart device

In single player mode, battle a series of A.I. Characters that can drive, think and fight all by themselves.

In multiplayer mode, play against multiple human- or A.I.-controlled cars at once. Up to 16 different players can enter the game! Choose from different modes such as team battles or free-for-alls.

REV vehicles track the status and location of other REV vehicles and adjust their tactics in real time.

Handle most surfaces, including carpet, hardwood and tile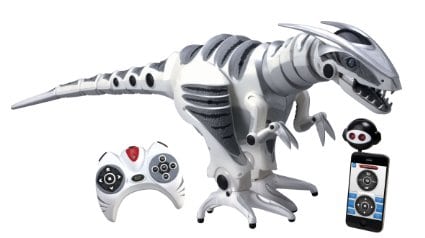 WowWee Roboraptor X Dinosaur Robot – $49.99 (Reg. $99.99)
Fluid bi-pedal movement; Realistic body movements

Three distinctive moods: hunter, cautious and playful, Autonomous roaming mode ,Visual sonic guard mode

App Features compatible with iPhone, iPad, iPad Mini, iPod Touch and Android devices

Batteries – 6 "AA" & 3 "AAA" (not included); 3 "LR44" batteries included

IPhone, iPad, iPad Mini, iPod Touch and Android devices not included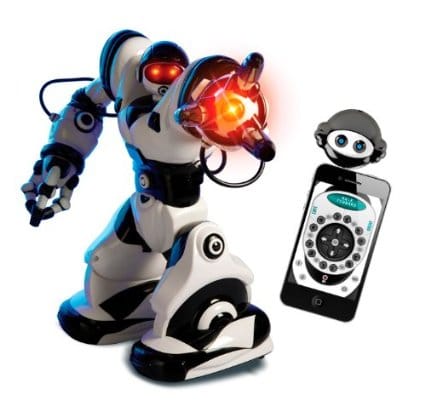 WowWee Robosapien X – $49.99 (Reg. $79.99)
14″ tall and designed by a NASA scientist, comes to life using either the included controller or via iOS or Android device

Fast, full function arms with two types of grippers

Real multi-speed, fast, dynamic walking, running, and turning

IPhone, iPad, iPod touch, iPad Mini, and Android compatible

Requires 4″D" and 3 "AAA" batteries; not included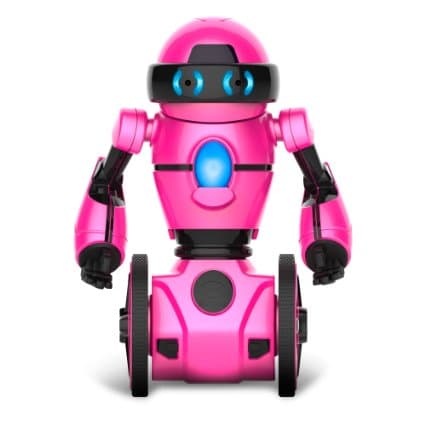 MiP Deluxe Pack, Metallic Pink – $49.99 (Reg. $123.33)
With the included Rechargeable Battery Pack, MiP's wheels will never stop rolling

Unique dual-wheel balancing with fast speeds and on the dime turning; Hand gesture command recognition

Comes with a tray accessory that can be plugged in; Watch MiP balance multiple objects while moving or standing still!

Multiple robotic modes including Roam, Stacking, Dance, and Programming; Direct drive control over MiP's movements

Product box has White color. Item inside is Pink.