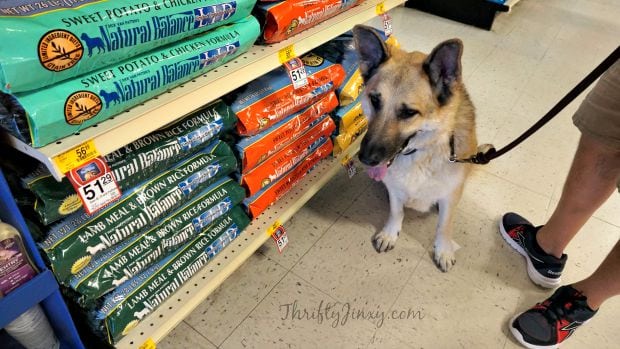 Toby is an easy dog. By that I mean that he is (usually) a very good boy and (knock on wood) doesn't have health problems or concerns. We're very thankful for that and it makes us want to ensure that he STAYS happy and healthy too. Just like for humans, food and exercise play a big role in bothy happiness and health. I take care of my own health by watching what I eat and trying to choose a more natural diet when I can. I also try to get in daily exercise. Toby is a great help to me in accomplishing my exercise goals because he LOVES to go out for walks as often as possible. I appreciate him keeping me on my healthy path by exercising, so I try to do the same for him by feeding him a healthy diet.
Last week we headed out on a little mini-adventure to find Natural Balance® dog food at PetSmart®. You already know that Toby loves walking, but he also loves going in the car. All we have to do is open the hatch on the car, say "OK", and he goes jumping in.
Dick Van Patten's Natural Balance Pet Foods® has a history of delivering top notch pet food for over 25 years. Their passion for pets and commitment to quality drives them to achieve their goal of developing healthy pet foods based on sound scientific principles. The offer a variety of foods based on your pet's needs and the diet you want to feed, including Original Ultra Premium, Limited Ingredient Diet, Weight Management Diet and Wild Pursuit. All of their formulas are made with premium ingredients and offer complete and balanced nutrition for your pet in a product line-up including dry and canned food, stews and treats.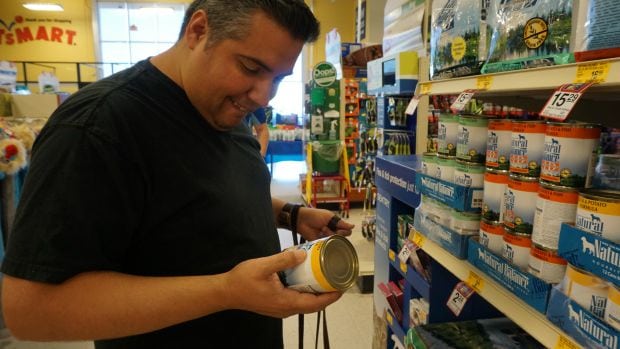 And the best part is that if you were already feeding Natural Balance to your pet, you now have the convenience of picking it up right at PetSmart! You may have noticed PetSmart recently expanding their selection of quality products for your pets and this is a welcomed addition to that line-up.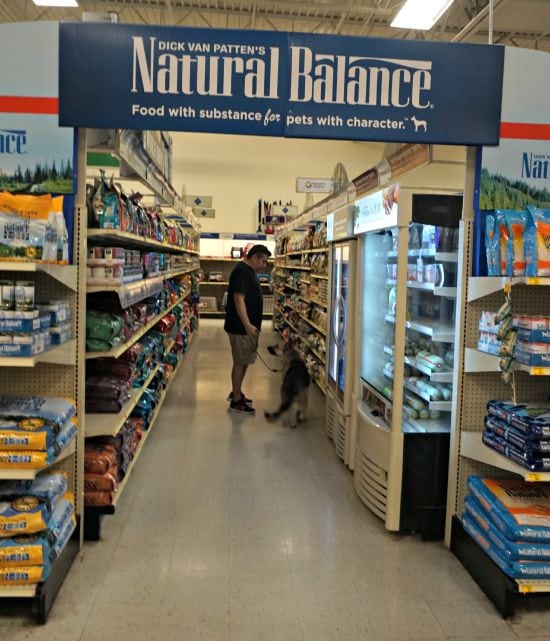 Toby was very excited to be on his way to checking out Natural Balance at PetSmart. It was also obvious that PetSmart was happy to have Natural Balance there because we noticed signs and banners around the store. Pretty exciting! Until I got to the store, I hadn't realized the wide variety of products Natural Balance offers. We found a display chocked full of types and varieties. There is dry food, canned food and treats in all types of formulas – really something for every dog.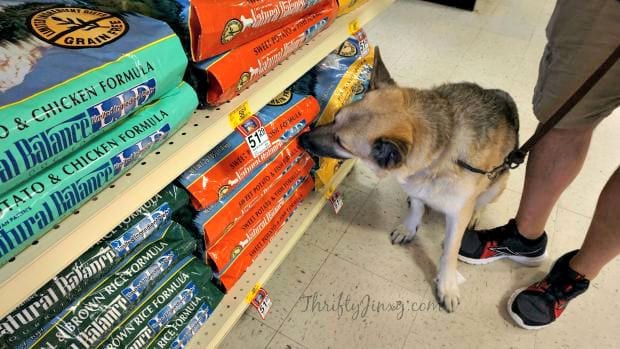 Toby was happy that we picked up a few varieties for him to try. Between the trip in the car, the visit inside PetSmart and the new Natural Balance products, I think he was feeling like a very lucky dog!
Find your local PetSmart HERE and visit them to check out all of the Natural Balance pet products for yourself!