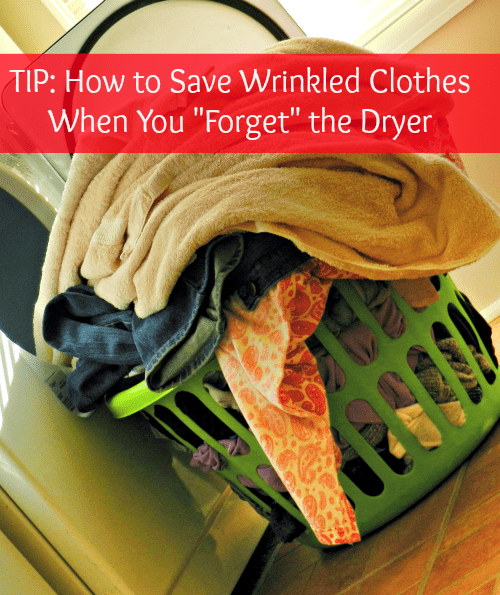 TIP: How to Save Wrinkled Clothes When You "Forget" the Dryer
I HATE to iron! How about you? Not only does it take forever, an iron uses a lot of electricity! By taking your clothes out of the dryer as soon as it finishes you can usually save yourself the hassle of ironing at all. BUT, it's easy to forget and then you end up with a basket full of rumpled laundry.
If that happens to you, all you have to do is wet a towel, throw it in the dryer with the wrinkled clothing and turn it back on for 15-20 minutes. The steam from the wet towel drying will help remove the wrinkles from the rest of the clothes. Just don't forget again to take it out again!