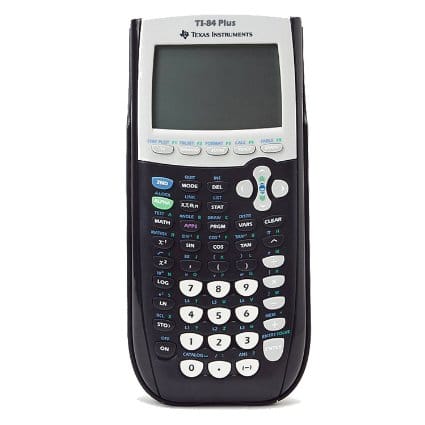 Do you need to purchase your child a graphics calculator for the new school year?  They can be expensive!  Normally $102.54, this TI-84 Plus Graphics Calculator is on sale for only $88 on Amazon – a 14% price drop on this best selling model.
Graphing calculator handles calculus, engineering, trigonometric, and financial functions

USB on-the-go technology for file sharing with other calculators and connecting to PCs

12 apps preloaded

Displays graphs and tables on split screen to trace graph while scrolling through table values

Backed by 1-year warranty
This calculator is also available for $88 at Walmart, but costs over $100 at Sam's Club, Kmart, Kohl's, and more.  Click here to order your TI-84 Plus from Amazon now!