Good news for MARVEL fans! Today is the day Marvel Studios' "Thor: Ragnarok" is finally available TODAY on Blu-ray and DVD! Get "Thor: Ragnarok" today on Digital or via Movies Anywhere and you'll get digital exclusives including:
Thor and Hulk's Bromance – We'll examine this Super Hero friendship, which has spanned through several Marvel films. From their original Helicarrier fight match to the now iconic Hulk punch from Avengers 1, see how Marvel's most powerful Super Heroes become the most extraordinary Super Hero buddies.
Additional Deleted Scenes – Travel to Asgard & Race To The Wormhole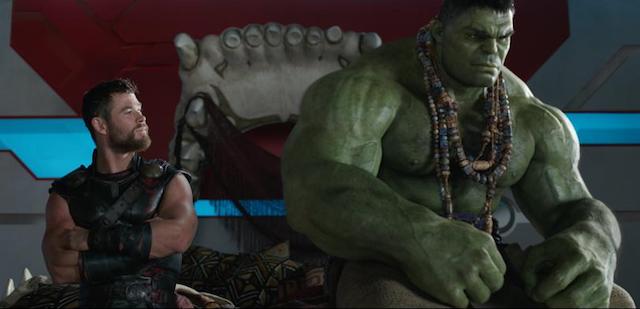 Check out this awesome behind-the-scenes look at Valkyrie!! It's just one of the many bonus features:
About Thor: Ragnarok:
In Marvel Studios' THOR: RAGNAROK, Thor is imprisoned on the other side of the universe without his mighty hammer and finds himself in a race against time to get back to Asgard to stop Ragnarok—the destruction of his homeworld and the end of Asgardian civilization—at the hands of an all-powerful new threat, the ruthless Hela. But first he must survive a deadly gladiatorial contest that pits him against his former ally and fellow Avenger—the Incredible Hulk! THOR: RAGNAROK is directed by Taika Waititi and returns Chris Hemsworth starring as Thor and Tom Hiddleston reprising his role as Loki. They are joined by Cate Blanchett, Idris Elba, Jeff Goldblum, Tessa Thompson and Karl Urban, with Mark Ruffalo and Anthony Hopkins.