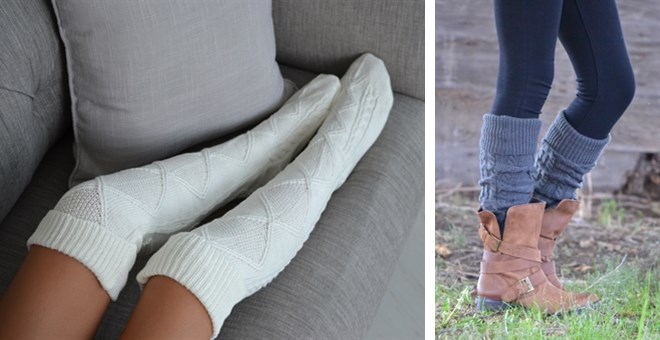 Jane.com has these adorable thigh-high boot socks on sale right now for only $12.99 per pair! That is such a great deal on these and they look incredible with boots and leggings!
Shipping is only $2.50 for the first pair and $1 for each additional pair making them as low as $13.99 shipped!
These are such a great fall accessory and are such a great deal. Head over here to grab this deal and here are a few additional details:
Warm and cozy cable knit socks to wear with boots or while lounging around the house. These socks are versatile and can easily be pulled up and over the knee or worn slouchy around your calf and ankle. Ties are included, but not attached to the sock. 100% Soft Acrylic Yarn. Measures approximately 26″ from heel to top of sock.
Disclosure: This post contains affiliate links that help support our site with no additional cost to you. See our complete disclosure policy here.