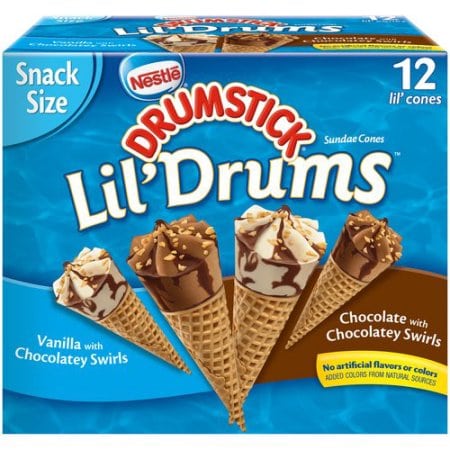 I just got back from the Walmart Ice Cream Social.  Depending on where you're located, you might still have time to visit Walmart Ice Cream Social at your local store.  It is being held today from 5:30-8:30pm with free samples of NESTLÉ® DRUMSTICK® LIL' DRUMS™ Sundae Cones while supplies last. (To check if your local Walmart store is participating, visit the Walmart Ice Cream Social event page.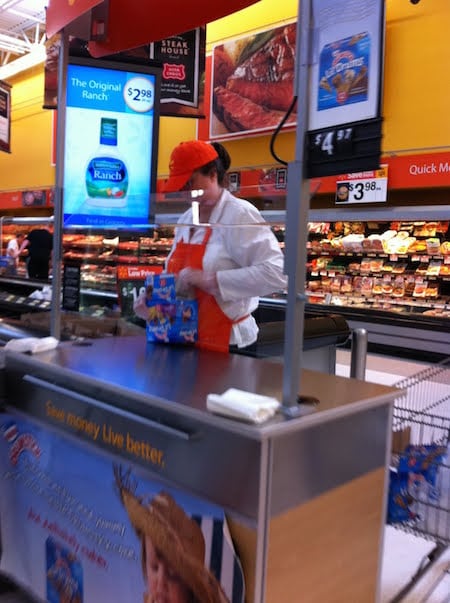 The event is held at the Bright Ideas Station.  We had a lot of people gathered around to try the Nestlé Drumstick Lil' Drums, but the line moved quickly.  Available for sampling were Cookie Dough and Chocolate Fudge Brownie flavors.  I tried the Cookie Dough and it was yummy!  It's just the right size for a small treat without being over-filling and also a great size for kids.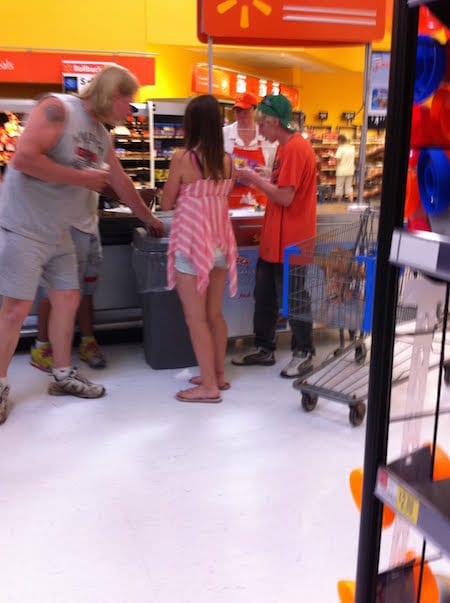 Our town just suffered a severe thunderstorm last night.  Trees are down all over town and many homes were without power overnight.  It has been a steady stream of emergency vehicles, chainsaws whirring and cleanup since then.  Luckily the power at my house just came back on at about 5:00 this evening.  I think everyone was in need of a little "happy time" and getting a little treat (especially a free one) was a nice perk on an otherwise not-so-great day around here.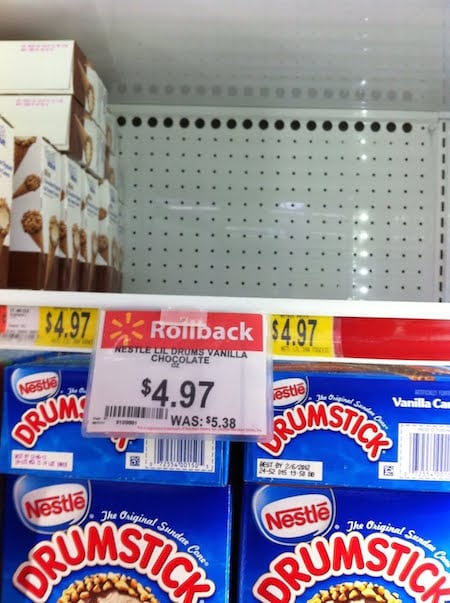 Obviously the Nestlé Drumstick Lil' Drums were a big hit with all of the Walmart shoppers who tried them.  I stopped by the frozen treats aisle and they were ALL sold out!  I'm sure they will restock for the holiday weekend.