We're excited that The Secret Life Of Pets is now available on Blu-ray and DVD! If you didn't have a chance to see it in theaters or see one of the many HILARIOUS trailers floating around, it's a comedy (by the humans behind Despicable Me) about the lives our pets lead after we leave for work or school each day.  This new release features almost an hour of bonus content, including three super-funny mini-movies: the all-new Norman Television and Weenie PLUS Mower Minions which debuted in theaters and is now available to own.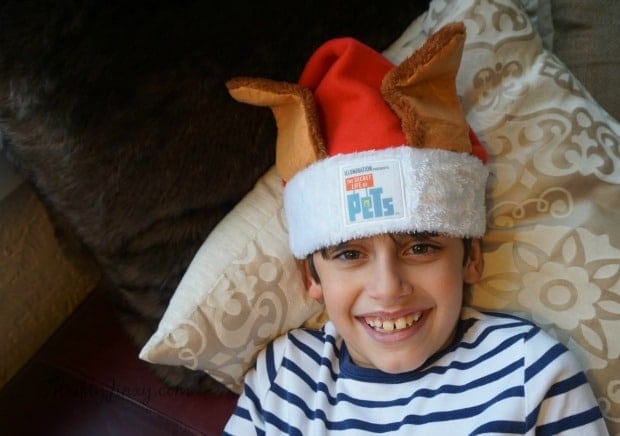 We just received Blu-ray/DVD Combo Pack Target Exclusive featuring 4 pages of decals. The combo pack comes with the Blu-ray, DVD, and a Digital copy. Plus, you can decorate your room, car, office, laptop, or wall the fun decals featuring main characters and their funny personalities.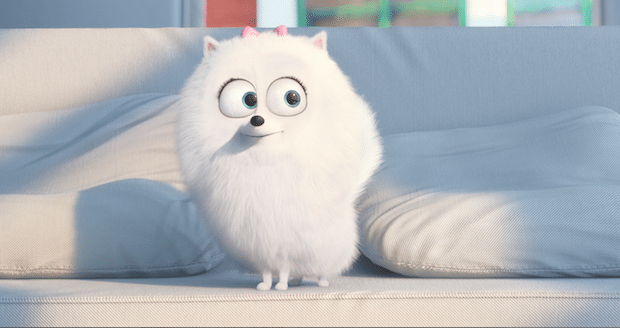 This awesome movie called for a special movie night, so we got the family together to celebrate. And by the family, I meant us AND our pets of course! To make things extra special, I created special popcorn containers and have shared a printable and instructions so you can make them for your family too! One of our favorite characters in the movie is Gidget, a white Pomeranian. Since she is the same color as popcorn, we thought she would be perfect as the theme for our treat boxes!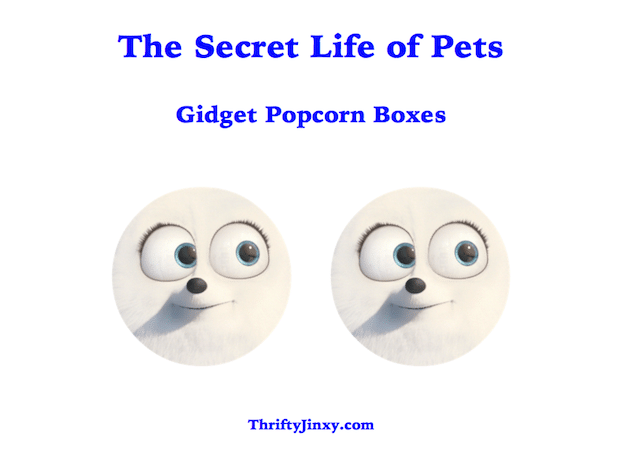 The Secret Life of Pets Gidget Popcorn Boxes

Supplies:
Clear take-out style boxes (white boxes work too)
Printable Gidget Faces
Glue
White paper
Pink marker or crayon
Pink ribbon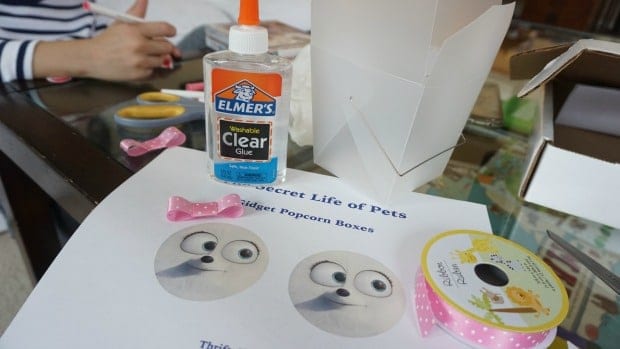 Instructions:
Print the Printable Gidget Faces and cut out the circles.
Glue a face to the side of your box.
Cut two small triangles from white paper and draw a smaller pink triangles inside. Attach triangle ears to top of box with glue.
Tie a short length of pink ribbon into a small bow. Glue bow to top of box between ears.
Fill your boxes with popcorn and enjoy!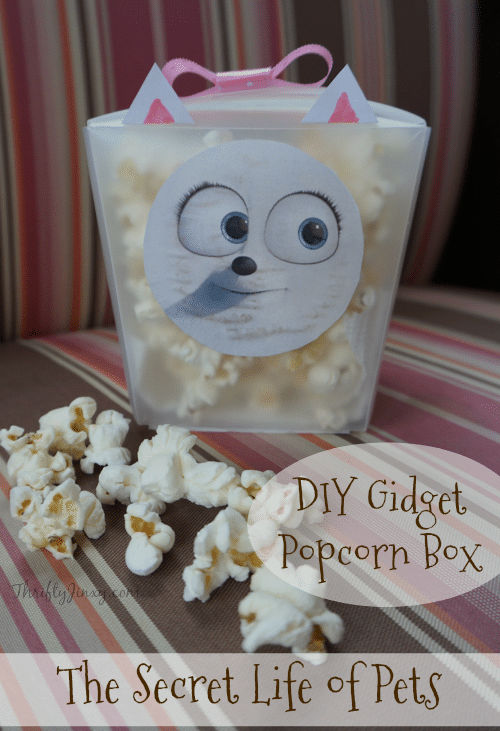 We of course couldn't let our dog Toby watch the movie without his own treats, so we made him his favorite sweet potato dog treats in the microwave.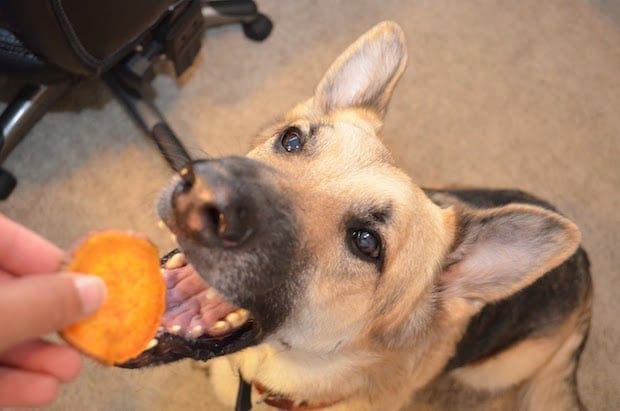 And while the cats didn't have special homemade treats, they were more than content just getting to cuddle up with us to watchThe Secret Life Of Pets!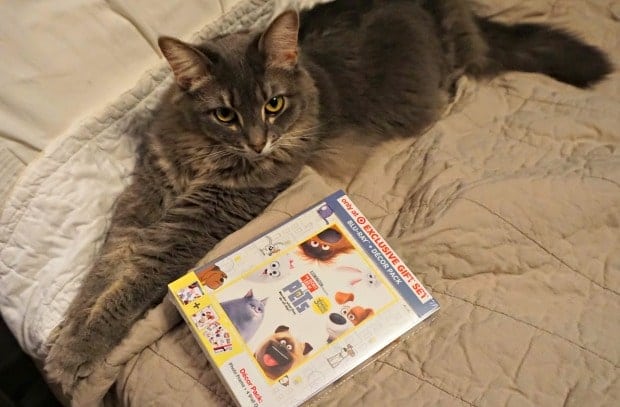 About Secret Life of Pets:
In their fifth fully animated feature-film collaboration, Illumination Entertainment and Universal Pictures present The Secret Life of Pets, a comedy about the lives our pets lead when we leave for work or school. Max, voiced by Louis C.K., is a loyal terrier living a perfectly happy existence until his owner, Katie (Ellie Kemper) brings home Duke (Eric Stonestreet) a big, boisterous mutt she finds at the shelter. When Max and his unruly new "roommate" slip away from their dog-walker, they find themselves lost in the urban jungle of New York City. In an attempt to stay ahead of animal control and a rebel band of abandoned pets led by an unhinged bunny named Snowball (Kevin Hart), they put aside their differences to survive the epic journey back home.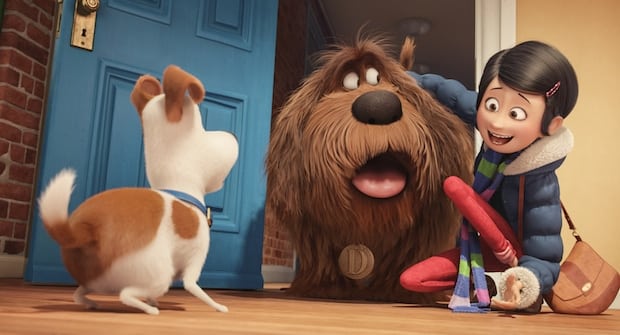 Be sure to pick up your copy of The Secret Life of Pets to host your own family movie night or to give as a holiday gift!
Visit the Official Site
Like 'The Secret Life of Pets' on Facebook
Follow on Twitter and Instagram
Reader Giveaway: One lucky Thrifty Jinxy reader will win The Secret Life of Pets on DVD! To enter, complete the entry form below by 11:59pm ET on 12/21/16. Good luck!