The Precious Girls Club from Precious Moments is based on a series of books that revolves around the life of Katie Bennett and her diverse group of friends. Through their experiences, wholesome values are enforced in a fun and engaging way.
The Precious Girls Club from Precious Moments
The world of The Precious Girls Club Club is brought to life not only by books, but also through a state-of-the-art virtual world and a variety of retail products including:
charms and charm bracelets
music CDs
figurines
water globes, and
plush toys
Every product purchase comes with an access code for upgrading your daughter's Precious Girls Club (PGC) on-line. membership.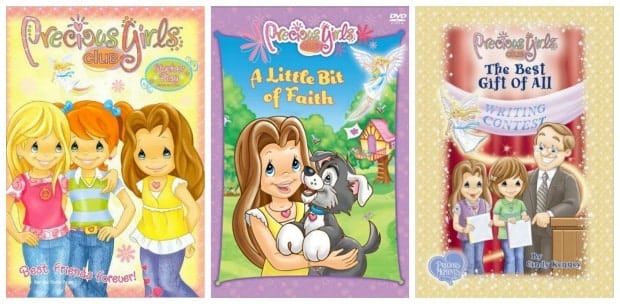 On the website, PGC members create their own characters (or "avatars"), decorate their rooms, explore our town, socialize, play games and even shop "virtually" using the points they earn on the site. PGC games reinforce such virtues as helpfulness, kindness, responsibility, loving and caring. In addition to points, many activities award "virtual" virtue charms. And, it's all fun!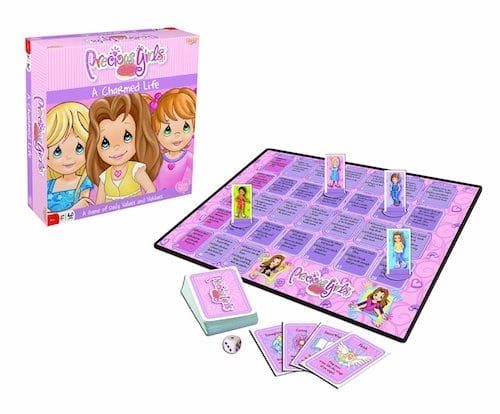 Be assured, online "chat" in Precious Girls Club is safe! PGC members can only communicate with other members. And, girls "talk" using sentences and questions pre-written by Precious Girls Club – no surprises!
PGC makes it easy for mothers to participate in their daughters' online activities. From your own page on our website, you can email from the "real" world to your daughter's "virtual laptop" in her Precious Girls Club room. So, when your child demonstrates "caring" in the real world, you can send her a congratulatory message and points toward an online "caring" charm.
The parent's section even suggests ideas for helping your daughter earn her virtue charms at home or in her community. Precious Girls who earn all five virtue charms are awarded a pair of angel wings and the ability to fly – good for a limited-time and only online, of course!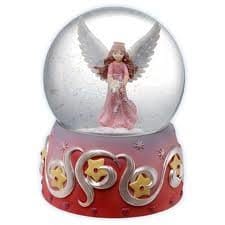 My mini-review: In a world of little girls growing up too fast and the influence of toys like Bratz girls and the like, it's refreshing to see a product that let's little girls be sweet little girls. All of the products in the retail line are very cute. The jewelry is of a nice quality with pretty, colorful charms. In fact, all of the products are colorful with that dash of "sparkle" that little girls love.
Giveaway:
Precious Girls Club sent me some products to share with one lucky Thrifty Jinxy reader.


This package includes a Precious Girls Club drawstring bag, 3-pack of friendship bracelets, charm bracelet with attached rainbow charm, additional imagination charm, and "A Little Bit of Faith" book. To enter, fill out the form below.
Giveaway is over! Thanks to all who entered!