Exciting news for fans of all things Halloween and/or spooky yet fun movies! Both The Nightmare Before Christmas AND Hocus Pocus have very special editions newly released on Blu-ray and Digital! For Hocus Pocus it's the 25th Anniversary edition and for Nightmare Before Christmas it's a fun Sing-Along edition!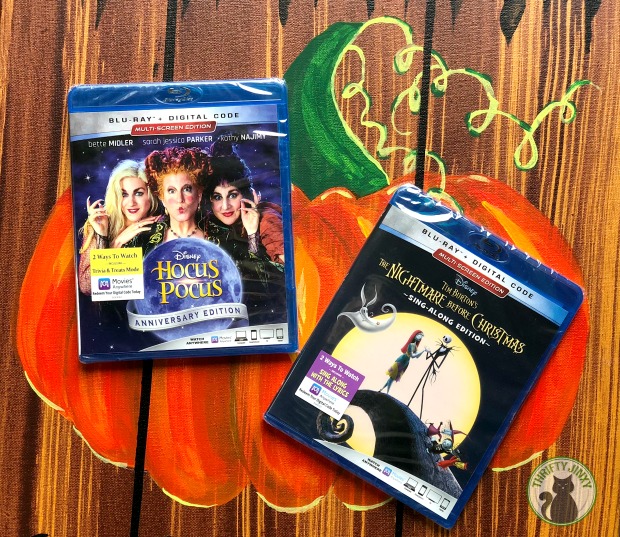 This is a great chance to grab copies of these movies with NEW bonus features just in time for the Halloween season! Take a look at all the fun extras on these very special editions: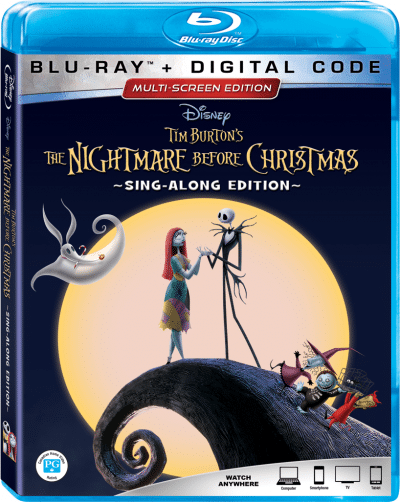 The Nightmare Before Christmas

First off – everyone hail to the Pumpkin King! The new edition of the cult classic The Nightmare Before Christmas treats viewers to stunning stop-motion animation, memorable music, edgy extras and for the first time – a full sing-along!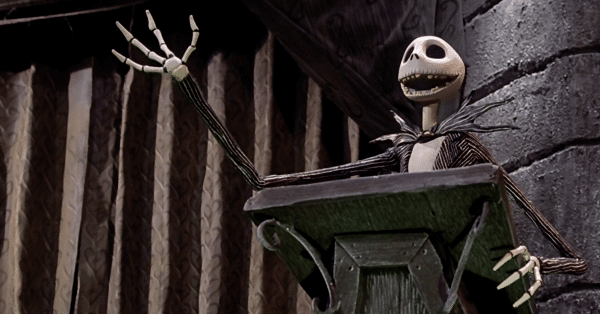 In The Nightmare Before Christmas, Jack Skellington, Halloweentown's beloved Pumpkin King, is bored with the same old annual scare-and-scream routine and longs to spread the joy of Christmas. But his newfound obsession puts Santa in jeopardy and creates a nightmare for good little boys and girls everywhere. Jack is surrounded by a creepy and captivating cast of characters, including Sally, a resourceful rag doll that has trouble fitting in, like her good friend Jack; mad scientist Dr. Finklestein; the two-faced Mayor of Halloweentown; Oogie Boogie, a rambling, gambling bag of bugs; and Lock, one in a trio of trick-or-treating troublemakers.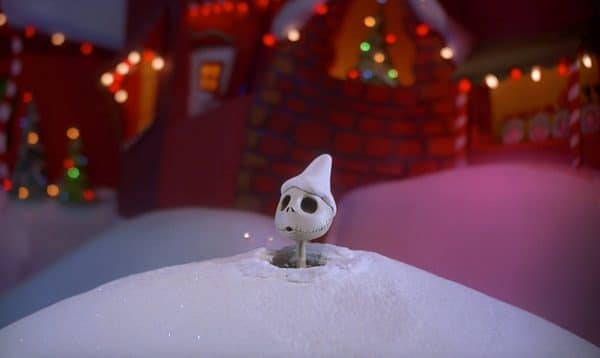 The most awesome bonus feature from this all-new edition is the Song Selection feature. Shriek along with these ghoulish tunes from the movie, or just lend an ear if you find singing to be particularly ghastly:
"This Is Halloween"
"Jack's Lament"
"What's This?"
"Town Meeting Song"
"Jack's Obsession"
"Kidnap the Sandy Claws"
"Making Christmas"
"Oogie Boogie's Song"
"Sally's Song"
"Poor Jack"
"Finale/Reprise"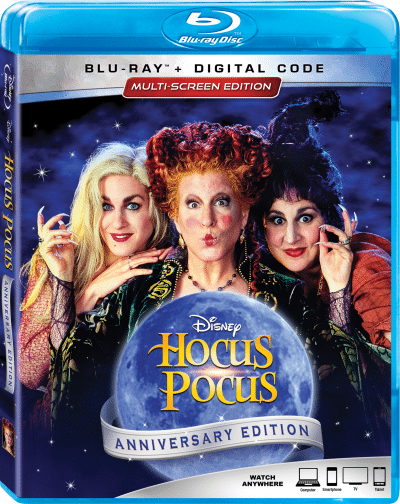 Hocus Pocus

Also, let Hocus Pocus put a spell on you! For the first time ever, Disney's classic comedy will bewitch audiences with We ♥︎ Hocus Pocus: Trivia and Treats Edition, an exciting way to watch the movie!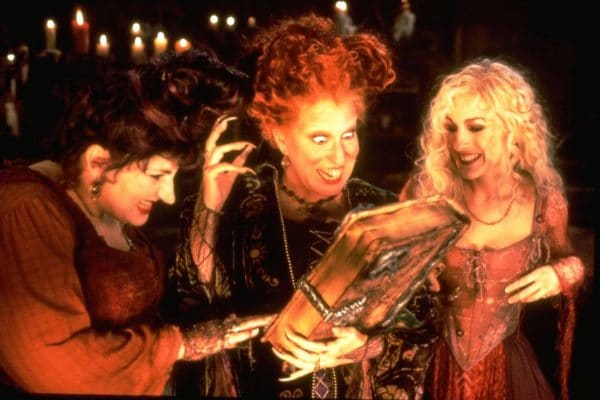 In Hocus Pocus, the Sanderson sisters are in for a devil of a time when their restless spirits are accidentally conjured up on Halloween night, in 1993 Salem, Massachusetts. Banished 300 years ago for practicing their sorcery, this trio of triple-threat demons vowed to one day reappear—and now they're back—weaving an outrageous web of comedy and chaos. However, to guarantee their immortality, the things they need are the very things that could bring them down: Max Dennison, his little sister Dani, and the Allison, three kids with the power to make or break the witches' spell.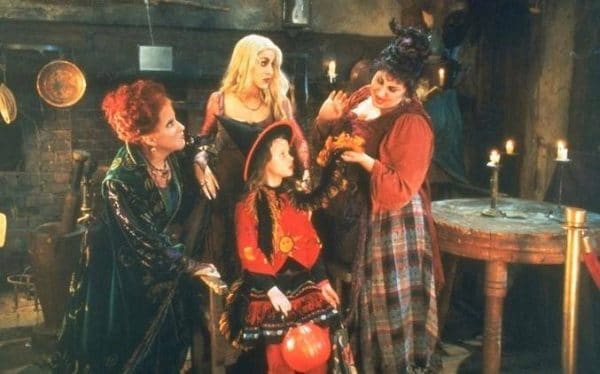 The new We ♥︎ Hocus Pocus: Trivia and Treats Edition looks like lots of fun! Watch the movie in this spellbinding new way to experience the film with:
Fun facts and trivia
Deleted scenes
Cast and crew commentary
Concept art and storyboards
Behind-the-scenes secrets, and more!
Order your copies of The Nightmare Before Christmas and Hocus Pocus NOW so you can get your fill of these flicks before Halloween!
Hocus Pocus 25th Anniversary Edition

The Nightmare Before Christmas Sing-Along Edition

Reader Giveaway: One lucky Thrifty Jinxy reader will win both The Nightmare Before Christmas Sing-Along Edition and Hocus Pocus 25th Anniversary Edition on Blu-ray + Digital. To enter, just complete the entry form below by 11:59pm ET on 10/22/18. Good luck!
The Nightmare Before Christmas and Hocus Pocus Giveaway