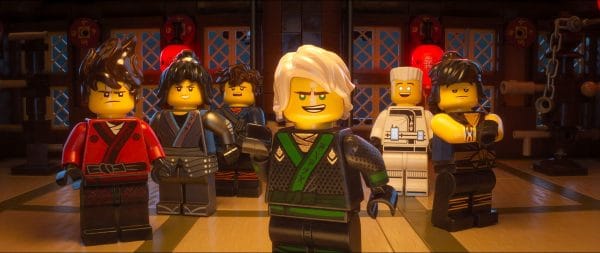 Anyone else as excited as I am for The LEGO NINJAGO Movie? Truth be told, it's probably my two older kids (ages 8 and 6) that are even more excited than I am! This action-packed movie is arriving in theaters on September 22.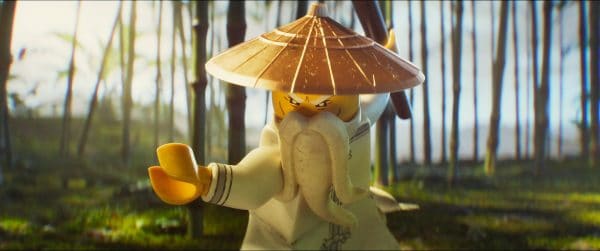 In this big-screen NINJAGO adventure, the battle for NINJAGO City calls to action young Master Builder Lloyd, aka the Green Ninja, along with his friends, who are all secret ninja warriors. Led by Master Wu, as wise-cracking as he is wise, they must defeat evil warlord Garmadon, The Worst Guy Ever, who also happens to be Lloyd's dad. Pitting mech against mech and father against son, the epic showdown will test this fierce but undisciplined team of modern-day ninjas who must learn to check their egos and pull together to unleash their inner power of Spinjitzu.
Take a peek at The LEGO NINJAGO Movie trailer for a glimpse at all the excitement:
The LEGO NINJAGO Movie stars Dave Franco, Justin Theroux, Fred Armisen, Abbi Jacobson, Olivia Munn, Kumail Nanjiani, Michael Peña, Zach Woods, and the legendary Jackie Chan.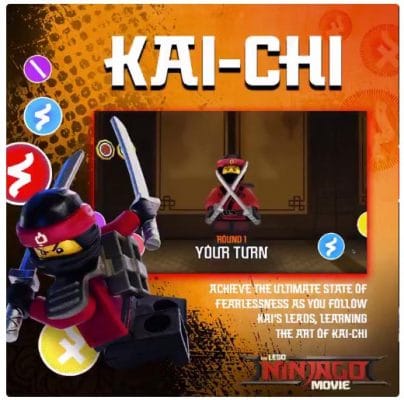 To get in on the action while you wait for the movie to hit theaters, try out the Kai-Chi Game! Watch carefully as Kai shows you the moves which will bring him fearlessness, then click on the buttons to repeat after him. The more fearless you become, the more moves you must remember. You can also try your hand at Flight of the Ninja and Spinjitzu Slash.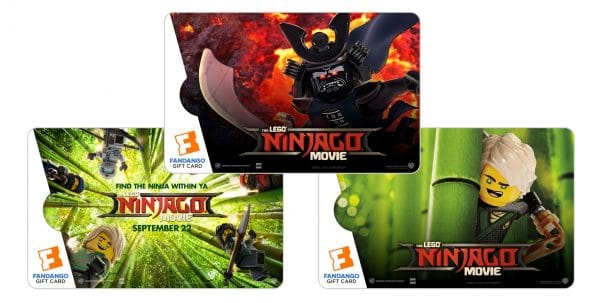 For a limited time, fans can purchase The LEGO NINJAGO Movie collectible gift cards on Fandango! Plus, find movie times and pre-order your tickets today.
Keep track of The LEGO NINJAGO Movie across the web:
Twitter | Facebook | Instagram | Official Website | #LEGONINJAGOMovie
Enter our reader giveaway HERE!