I recently read (and thoroughly enjoyed) "The Debs" by Susan McBride. This young-adult chick lit novel centers upon girls from the upper crust of Houston, all vying to be invited to debut as Rosebuds upon invitation from the Glass Slipper Club.
As the girls anxiously wait to find out if they have been selected as debutantes, they also struggle through problems with parents, step-parents, boyfriends, friends and enemies.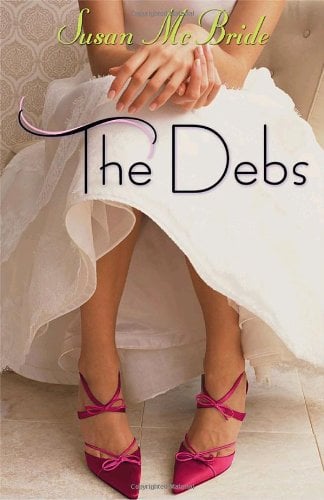 Laura Delacroix Bell—this dazzling trust fund girl's size 14 figure doesn't stop her from attracting the sexiest scoundrel in town, or the admiring eye of the Glass Slipper Club. However, a salacious secret could take her out of the running.
Michelle "Mac" Mackenzie—brainy, cynical, and maybe a tad judgmental, Mac would rather bury her nose in a good book than embrace her deb destiny. But being a debutante was her late mother's dream.
Ginger Fore—this adorable tree-hugger wants to wear her grandmother's vintage ball gown instead of splurging on an expensive dress. Yet when she gets tangled up with an older guy, Ginger will have plenty more to think about.
Jo-Lynn Bidwill—a former child beauty queen, Jo-Lynn is a bitchy vamp who makes it her mission in life to take out the debu-trash. And Jo-Lynn's sights are set on Laura Bell.
It has been quite some time since I read a young adult novel, but I'm a big fan of chick lit (although I still consider it a guilty pleasure). I was intrigued and entertained throughout "The Debs" and appreciated the development of each girl's character, as well as their relationships with each other. It was also a refreshing change to have the novel set in Houston, rather than the typical New York or LA. Just as the girls anxiously awaited their Glass Slipper Club invitations, I am anxiously awaiting the sequel "Love, Lies & Texas Dips" due out in June.