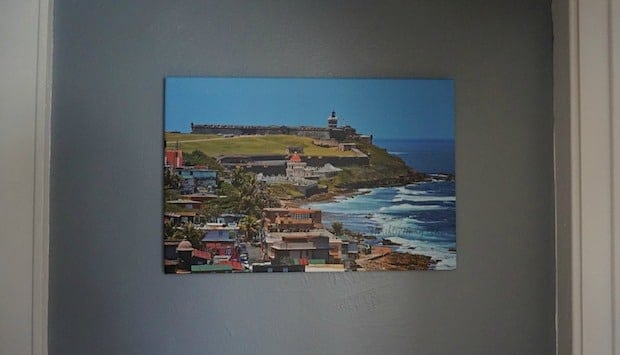 When do you take the most pictures? For most of us it's a toss-up between life events like birthdays/graduations/weddings and vacations. I know when we come back from vacation we will have dozens, if not hundreds of photos. And with the improvements in today's cameras, and even smartphones, those pictures look so much better than they did way-back-when.
But, once we get home, what do we do with those photos? Some of you who are very crafty get the scrapbooks going. I am not one of those people. Unfortunately most of my photos, except for the few on Facebook and Instagram, end up staying on a memory card or uploaded to my computer. That's no fun!! So, I was very excited when Simple Canvas Prints offered me the chance to make one of my photos into a canvas print to hang on my wall.
Creating canvas prints to decorate our walls is something I have wanted to do for a long time, but kept putting off. I'm busy and didn't want to spend a lot of time figuring out how to do it. I was silly for waiting so long! With Simple Canvas Prints I had my print created and ordered in less than 10 minutes. (I didn't time it, but it was probably more like 5 minutes!)

There are only 3 steps involved:
Load your photo to Simple Canvas Prints from your computer, Facebook or Instagram.
Select your canvas size and style and edit your photo.
Place your order and wait for your masterpiece to arrive!
For my canvas print, I used one of my favorite photos from our last trip to Puerto Rico. I love spending time on the island and, especially on hectic days, I wish that I could magically transport myself back there. While that isn't a possibility, I can take a few moments to stop and look at my vacation memory hanging on my wall and take a few moments to let my mind escape. I hung it in the hallway right outside my office door. That way each time I step into the office I can see it and encourage myself to work hard to save up for another trip!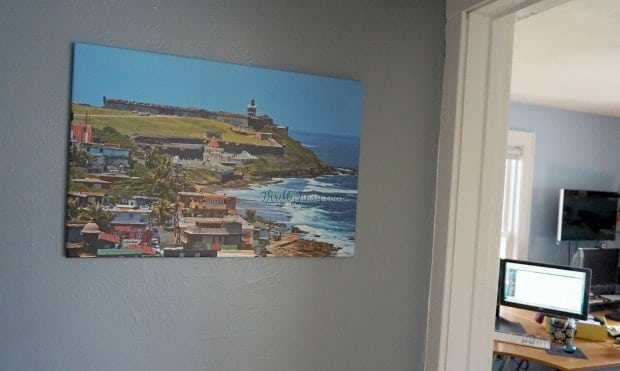 What are you waiting for? Gather your favorite vacation photo (or a photo of a favorite family event) and make yourself a Simple Canvas Print today.
Special Offer: Create a beautiful customized gift for 80% OFF from Simple Canvas Prints! All Thrifty Jinxy readers are welcome to enjoy factory-direct pricing on canvas print sizes from 8"x8" to 36"x36". That means canvas prints are as low as $8.89 with this deal! Free shipping for orders over $15.00.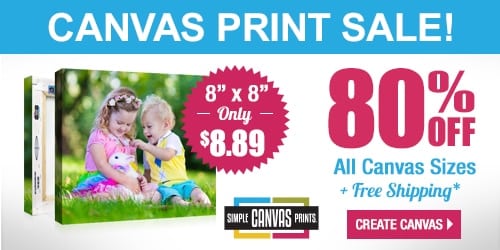 Plus, Simple Canvas Prints has easy-to-reach and helpful customer service. You can call them on the phone or use their handy online chat to get all your questions answered. Best of all is that Simple Canvas Prints offers up a 100% "You'll Love It" Guarantee. If there's any reason you're not satisfied with your order in the first 90-days of receiving it, they'll make it right, whether that's reprinting your order or refunding you in full. (They will even cover shipping.) How cool is that!?