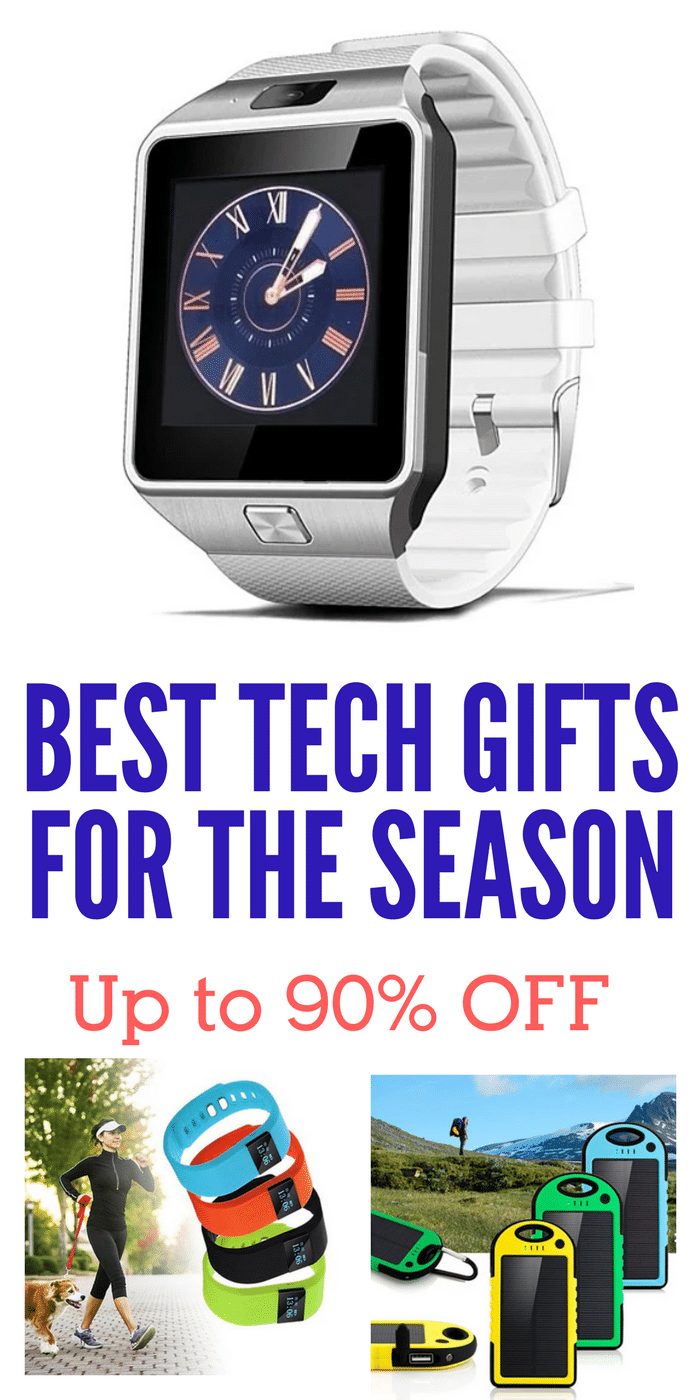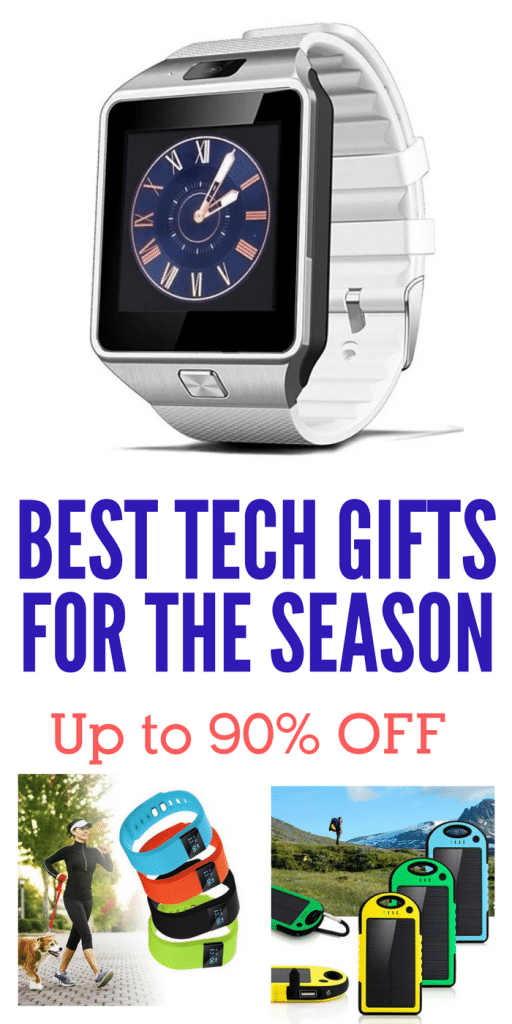 Can you believe that it is time to get into your holiday shopping mode?! It seems like this year has really flown by. I am starting to work on my gift list of who I need to buy for. I am always on the hunt for the best prices. I love to shop and save with the OpenSky Flash Sales, where you can buy awesome products that are over 50% off. You can also snatch deals on items that are up to 90% off, and let me tell you that is a deal you won't want to pass up!
I wanted to share a variety of my favorite tech items you can buy with the OpenSky Flash Sales. They offer free shipping on thousands of products, and they have exceptional customer support. It is the perfect site to order all your holiday gifts. This year, give unique products from around the world that are sure to wow your friends and family.

Top Tech Gift Ideas
ActiveTracker Bluetooth Fitness Band: I love to walk, especially when the weather cools off. These fitness bands come in 5 Colors and are currently 83% off. The original retail price was $99.99, but now you can get one for only $16.99! I am getting both my girls one for their sticking! If someone on your gift lift is looking to make a healthy change, grab them this thoughtful gift at a super low price!
With the ActiveTracker, you can track your activity, step count and miles walked and automatically monitor your sleep quality. It will calculate your daily caloric expenditure. It even sends warnings when it's time to hydrate, get up and stretch your legs, and take your medications. My favorite feature is that it remotely uses your smartphone's camera. Isn't that fun?!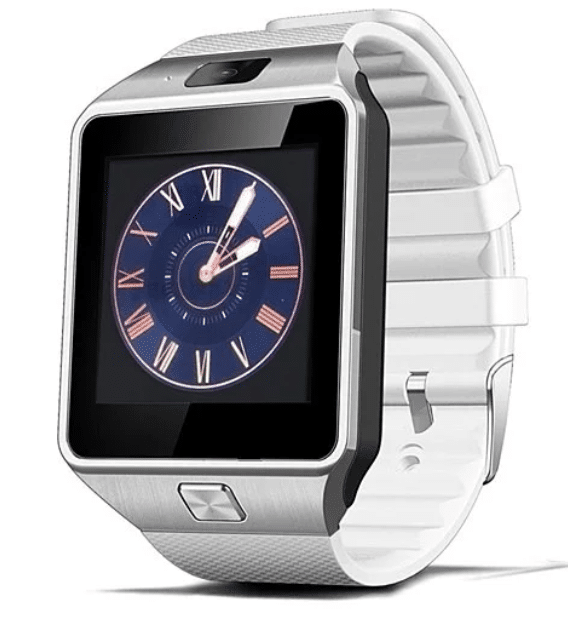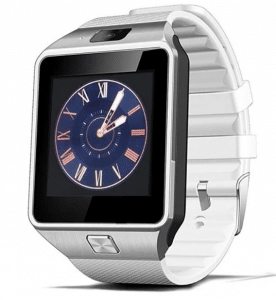 Bluetooth Smart Watch with Camera: This watch is a must-have for the tech enthusiast on your list. Get it now while it is 90% off! The original price was $199.99, but you can buy it now for only $19.99! I know! Crazy! This simple but elegant smartwatch is a stylish accessory that helps you lead a healthier life.
Featuring a camera, pedometer, and sleep monitor, the watch goes even further by syncing with your Apple/Samsung/Android phone. Use it as a Bluetooth dialer, call/text/IM notifier, and phone camera trigger. I love the classic look of this stylish watch, don't you? My husband will LOVE this!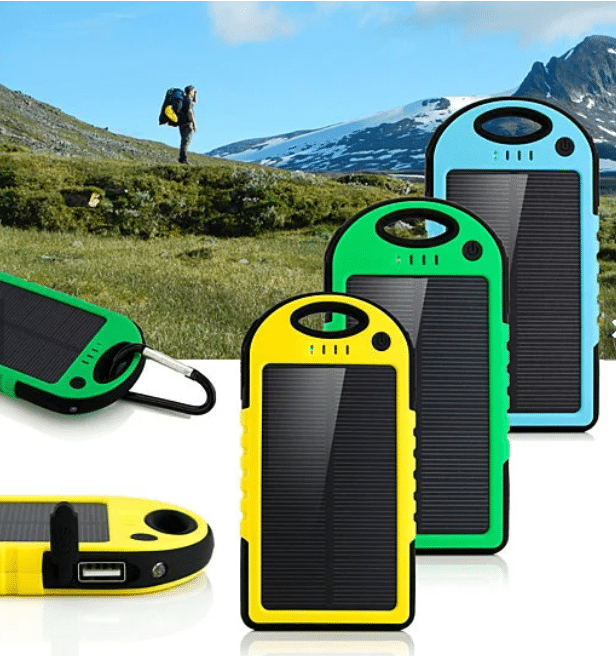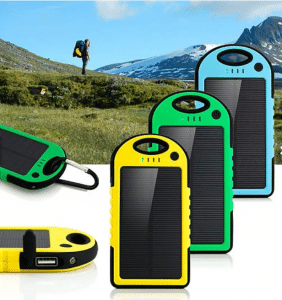 Waterproof Portable Solar Charger: If you know someone who is always on the go or travel frequently, this is the perfect gift for them! This sweet tech gadget retails for $19.99, which is a whopping 80% off! Head to the great outdoors with this portable solar charger! It comes with 1A and 2.1A ports, 4 LED charge indicator lights, mountaineering clip, a USB-to-micro adapter and one 4-pin adapter.
It is compatible with any phone that has a USB head. The outer-casing is made from shockproof rubber. It keeps the charger secures while the water-resistant tabs keeps it safe from moisture. Don't worry if you drop this charger while out and about. The tough outer case will keep it safe if you drop it along the way.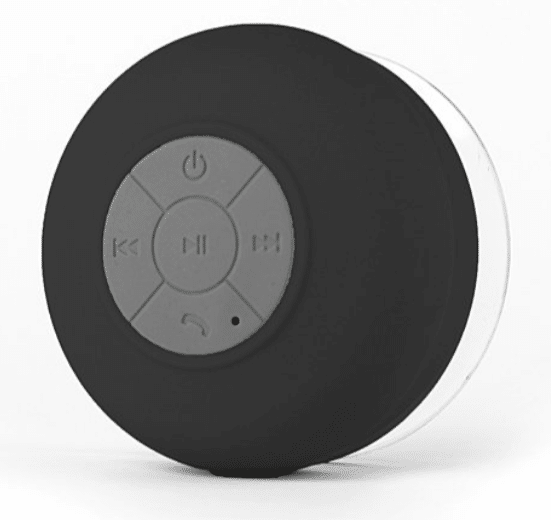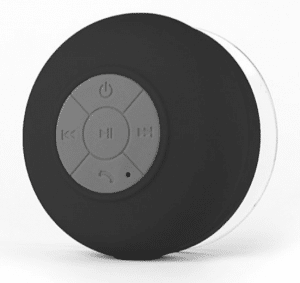 Singing in the Shower Bluetooth Speaker: My daughter will spend an hour in the bathroom. Between taking a shower and perfecting her beauty routine, she is in there forever! She never goes in the bathroom without her phone so she can listen to music. This makes me nervous! What if she gets it wet? With this amazing waterproof Bluetooth speaker, she can sing to her heart's content! Currently, you can get this speaker in a variety of colors for just $14.99, which is 85% off the original price o $99.99.
This speaker can sync with your phone from 30 feet away!  The silicon-covered waterproof speaker pairs with your phone or tablet to play music from your playlist or answer incoming calls. From the pool to the deck to the beach, it's the perfect outdoor speaker. The Onboard buttons allow you to pause, play, skip or rewind your tunes. It has a built-in rechargeable lithium battery that will let you play music for up to 6 hours. It will cling to a glass surface or wall or you can lay it flat.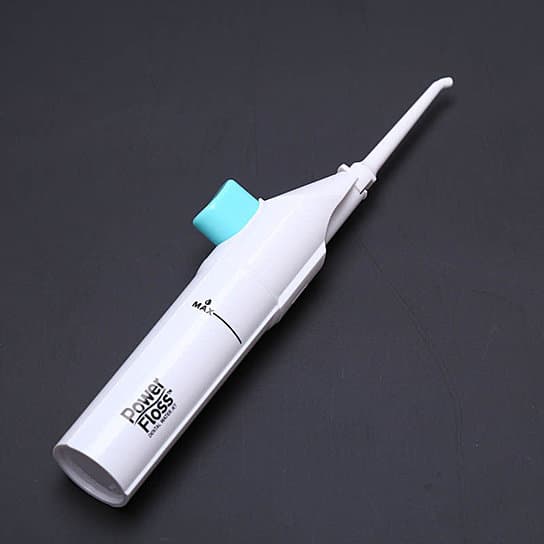 Power Floss Power Whitening Flosser Oral Irrigator: My daughter wears braces and it is so hard for her to floss. This is the perfect solution for that. And at $19.99, which is 67% off the original price of $59.99, it is a must-have on my holiday gift list. This oral irrigation tool is powerful and compact, producing a stream of water at up to 80 PSI (pounds per square inch.) It will remove food particles from between teeth and eliminate plague below the gum line.
This oral irrigator can also stimulate live tissue to promote healthy gum growth. If you have a bridge or crown, this product is something you will love! You can set the ideal pressure, so even the most sensitive gums can get a comfortable clean. It has a compact, portable & ergonomic handheld design, easy, single-push button controls and a 360° rotating jet nozzle attachment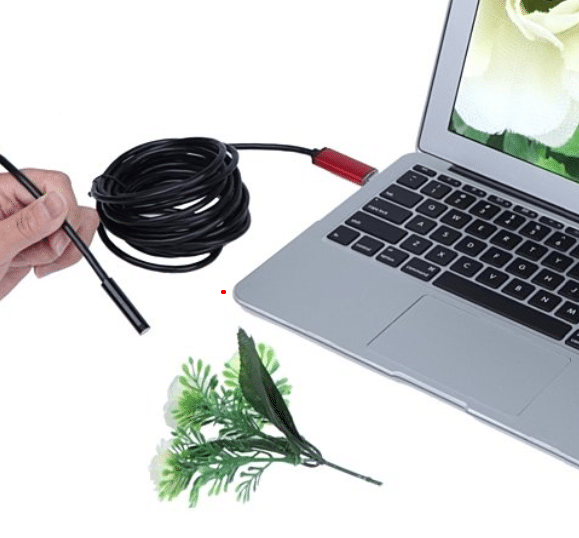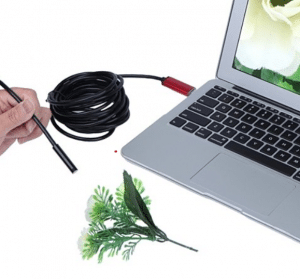 Endoscopic Android Camera: Have you heard of a doctor using endoscopic cameras to look inside patients? Well, this Endoscopic Android Camera is a versatile tool the hand guy on your list will want. And at just $24.99, which is 69% off, you cannot pass this up! This one meter long, waterproof camera connects to your Android or PC and lets you investigate narrow spaces you can't reach with the naked eye. The waterproof, adjustable camera head is perfect for inspecting drains, underwater areas, gaps, or holes. You can also use it to look inside machine equipment or vehicle engines. You can even use it as a security camera! It is so easy to set up, anyone can do it!

Which of these gifts will you buy for the tech lovers on YOUR shopping list?