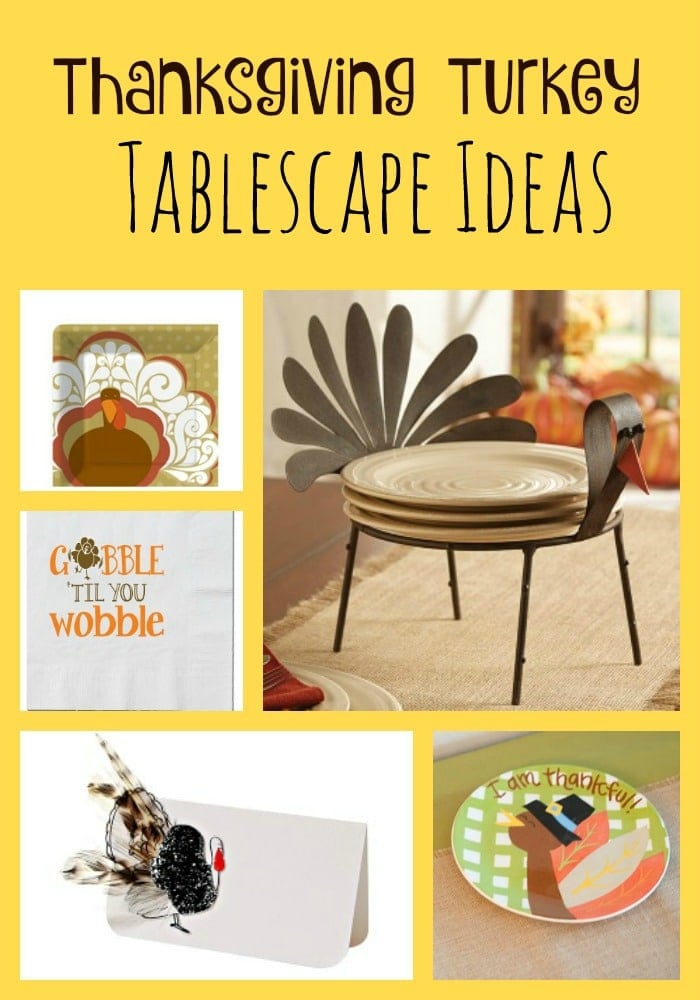 At Thanksgiving when everyone gathers around the dining table, the experience can be extra special with a fun and/or beautifully decorated table. There are lots of themes to choose from – fall leaves, pumpkins, pilgrims – you name it. But one theme that can be both pretty AND fun is turkeys! These Thanksgiving turkey tablescape ideas will help you set a turkey-themed table that both adults and kids will love.

Thanksgiving Turkey Tablescape Ideas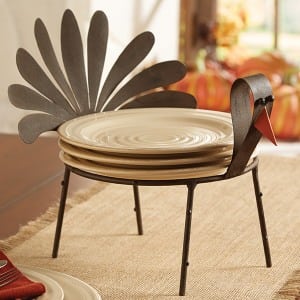 Turkey Plate Holder – Turkeys aren't just for eating, there also great for serving! This fun brown standing metal turkey features dimensional tail and beak and holds appetizer plates.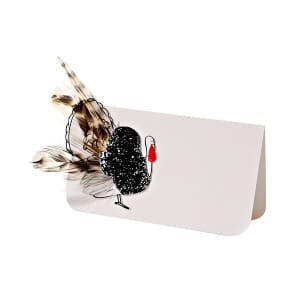 Turkey Feather Placecards – Set the thanksgiving table with a deluxe placecard. Each placecard features a glittered black turkey with feathers and space to write the guest's name.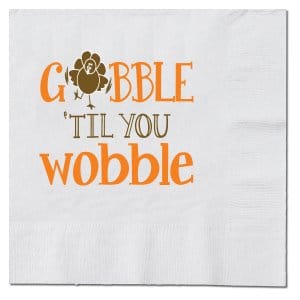 Gobble Til You Wobble Beverage Napkins – These adorable beverage napkins are printed in orange and brown ink with the saying "Gobble 'Til You Wobble" and the O in gobble is replaced with a little brown Turkey.
Turkey Thanksgiving Table Favor Decorations – These pretty resin turkeys hold a tea light and make a wonderful favor for your Thanksgiving guests.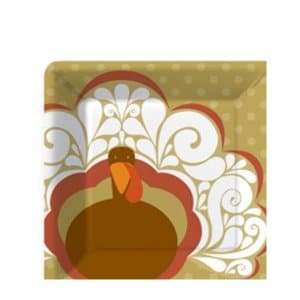 Turkey Fiore Dessert Plate – These festive dessert plates will spice up any Thanksgiving table when celebrating the holiday.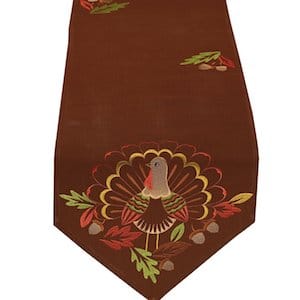 Turkey Table Runner – This beautifully embroidered turkey table runner will add a classic touch to your Thanksgiving table while still incorporating your turkey theme!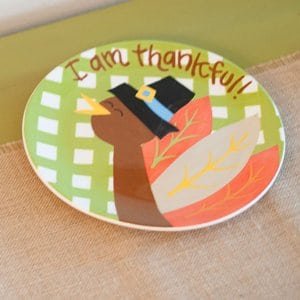 I am Thankful Turkey Plate – The little turkeys at the kids' table will love to eat off this colorful ceramic plate that features a pilgrim turkey.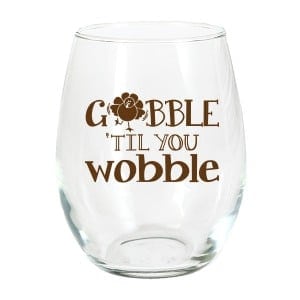 Gobble Til You Wobble Stemless Wine Glasses – These stemless wine glasses are printed in brown ink and match the dessert napkins with the saying "Gobble 'Til You Wobble" and the O in gobble is replaced with cute brown Turkey.
Turkey With Hats Cupcake Kit – Complete with plenty of adorable turkeys outfitted in pilgrim attire, this kit contains all you need to make two dozen Thanksgiving-themed cupcakes.