These Thankful Thanksgiving Crafts are all designed around the idea of gratitude. Make them to decorate your home or give as a hostess gift!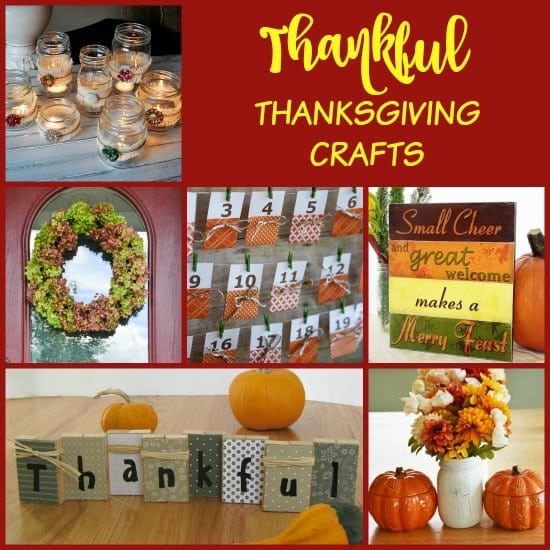 Thanksgiving is near, but you still have time to start creating and crafting some great items to add flair to your home and to welcome family and friends in a festive way!
We found these six Thankful Thanksgiving Crafts that all play on the idea of gratitude. They are perfect for decorating your home and can add a special touch to a Thanksgiving dinner table.
If you're visiting family or friends for Thanksgiving Dinner, I'm sure your hosts would appreciate any of these as a token of your thanks for them hosting the meal.
Thankful Thanksgiving Crafts
Thanksgiving Blocks
Harvest Flower Jar
Hydrangea Wreath
Burlap Vintage Jeweled Luminaries
Give Thanks Frame
A Merry Feast Sign
Which of these 6 Crafts to be Thankful For do you want to make first?
I think the Hydrangea Wreath is gorgeous. This would make a wonderful way to show guests a warm welcome! If you have a favorite Thanksgiving Craft I would love to hear about it!