I have always loved magazines. For me they are a great source of inspiration. I love browsing through a magazine to find new recipes to try and crafts to make, ESPECIALLY leading up to the holidays! I also find magainzes motivational. When I feel in a fitness slump, reading through a fitness magazine always gets me motivated again. This will be a "must do" when it's time tackle my New Year's resolution of getting back to a regular exercise routine.
What I DON'T love is all the clutter that magazines can make. We have been trying to minimalize the contents in our house in order to keep things more neat, clean, organized and all around sane. Big stacks of magazines doesn't help that! I have spent a lot of time over the last year getting rid of literally BOXES of magazines I had stored. I do pull out some things and save some issues, but some get tossed without ever having been read. I hate wasting things like that – but it has to go!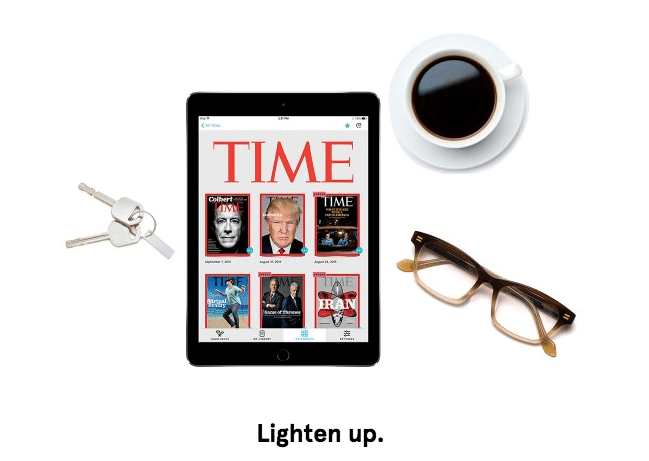 I have found a great way to balance my love of magazines with my hate of clutter. Texture gives me access LOTS of magazines (over 100) all for one low price each month and helps me avoid the magazine clutter at the same time.  The Texture app is compatible with iPad and iPhone, Android tablets, and Windows 8 PCs and tablets.
With Texture you can create a personal library of all your favorite magazines that are tailored to your interests. Plus you have the option of discovering lots of other magazines you may not have read before – – they're all included in your monthly fee. You can even browse top stories or search through the entire magazine catalog – including back issues. I have found some great new magazines to read that I had never thought to pick up. Who would have thought this born and bred northerner would love Southern Living magazine?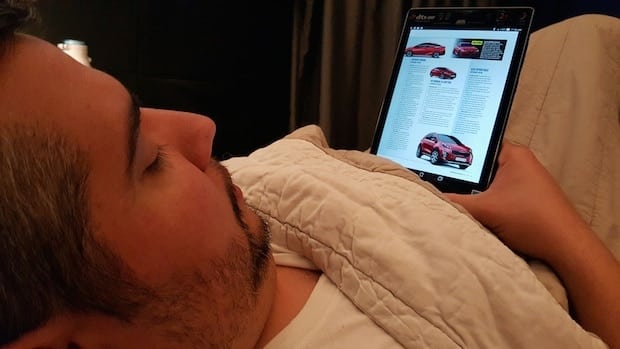 My husband LOVES that he can read all of his automotive magazines like Road & Track, Motor Trend and Car and Driver. I like the fact that he can have all of these right on his tablet instead of in a big stack of magazines cluttering up the bedside table. I also love the fact that my monthly fee includes access on up to five devices. It means I can go from my phone to my tablet and my husband can do the same – all from our one subscription. It's makes it convenient to be able read part of an article in bed at night and then pick up the end of it from your phone when you're on the go the next day. AND you don't have to worry about being connected to Wi-Fi to have something to read. You can set up Texture to automatically download your favorites so they are available at any time.
There are also some cool bonus features that you won't find in the print versions of magazines. From the extra photos in PEOPLE, to the video interviews in Wired, to the interactive maps in Condé Nast Traveler, you'll soon see why magazines can be even better when they're on screen.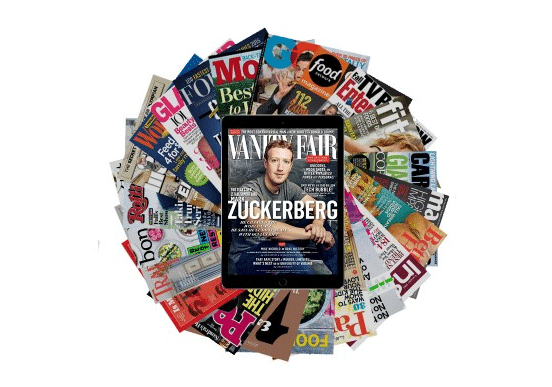 Pricing: You can get access to over 100 monthly magazines through Texture for only $9.99 a month. You can add on access to unlimited access to popular weeklies including Newsweek, People, Entertainment Weekly, Time, Sports Illustrated and many more for an additional $5 per month. There is no commitment with either plan and you can cancel at any time.
Texture is a GREAT idea for those super hard-to-buy-for people on your holiday gift list. You don't even have to know about their taste in magazines because they will have access to the whole Texture library with  their gift subscription.