Take your tea experience to the next level with blooming tea! A flowering tea set makes tea that not only tastes delicious, but looks beautiful in the teapot!
A floral centerpiece on a table is nice, but what's even better is Flowering Tea Sets! Flowering Tea was pioneered by Teabloom and brings both elegance and art to loose green tea.
Through the Flowering Tea process, artisans take freshly picked green tea leaves from higher elevation gardens and sew them by hand with edible flowers (yes, really!) to come up with exclusive flavors and exotic designs.
When steeped in hot water, these leaves slowly blossom into a bouquet of breathtaking flowers and exquisite flavors.
Teabloom has a tutorial on their website for How to Make Flowering Tea Balls at Home if you want to try it yourself – it's a fascinating process! It is a lot of work and it takes a lot of time, so it's probably easier to just order one of Teabloom's Flowering Tea Sets – complete with pre-made flowering tea balls – for yourself or a loved one.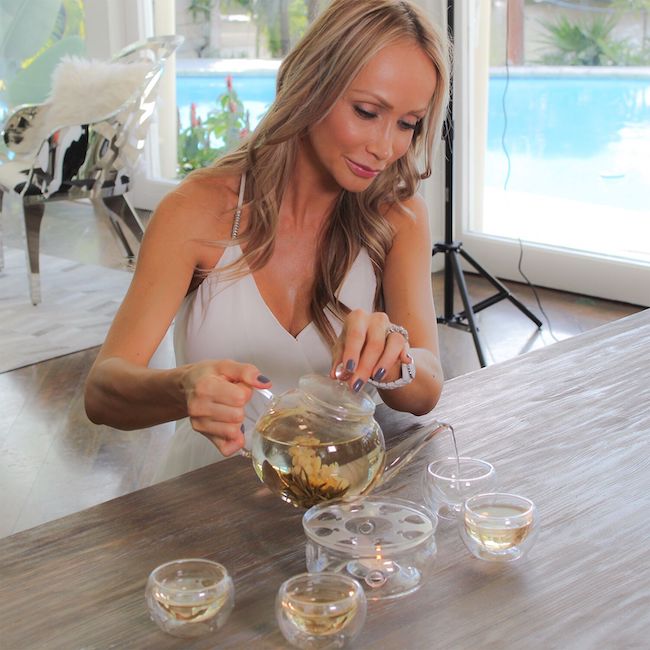 About Teabloom
Teabloom started with a simple idea—to create healthier and more entertaining tea products that are better for our bodies and souls; products that promote health and create more memorable experiences as they bring people together.
At Teabloom, they believe sharing a pot of tea with a loved one is restorative for body, mind, and soul. Your favorite brew can help you prepare for the day, brighten your mood, or help you relax.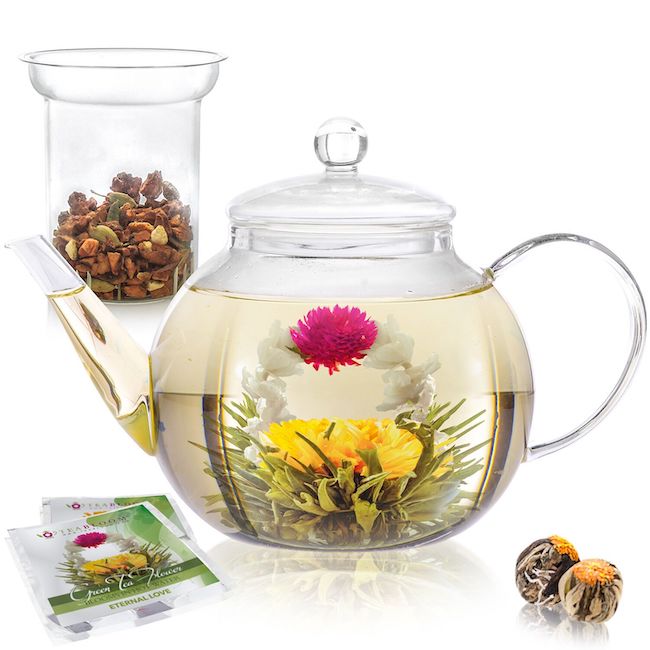 Free Standard Shipping
Teabloom offers free standard shipping to addresses in the United States, including Alaska, Hawaii and US Territories, for both corporate buyers and customers. For in-stock items, allow 2-3 business days to process the order and 2-5 business days for shipping via UPS, FedEx or USPS.
Teabloom Warranty & Returns
Teabloom offers a one-year warranty on all products; you just need to register your products online. They stand by the quality of everything they sell and they want you to be completely satisfied with every purchase. Items can be returned within 30 days of purchase date for exchange or refund.