Spring and summer and usually the seasons that bring lots of get-togethers with family and friends.  While most of them are planned ahead, there are often times when a gathering at our house is a spur-of-the-moment occasion when someone happens to be coming to the neighborhood or everyone gathers at home after a special event.
At those unexpected times, it's nice to have something on hand that can easily be made in a hurry, but still seems worthy of a party.  That's why I like having a few things from Tastefully Simple in the pantry.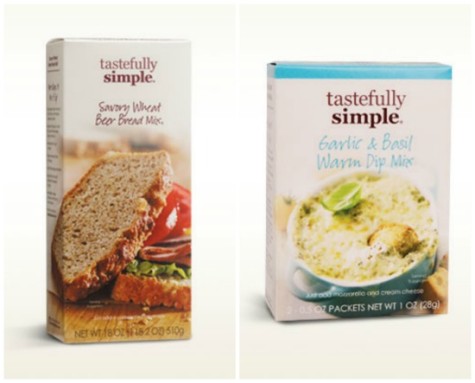 The most recent Tastefully Simple items we have tried are the Savory Wheat Beer Bread Mix and the Garlic & Basil Warm Dip Mix.  Like most Tastefully Simple products the preparation instructions only call for one or two additional ingredients.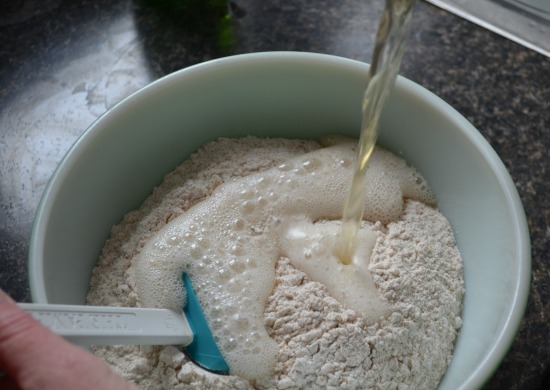 While the Savory Wheat Beer Bread Mix does take about 55 minutes to bake, I can have it mixed up and ready to pop in to bake before the oven even has a chance to preheat.  It also means that our house is smelling super yummy when our guests walk in the door!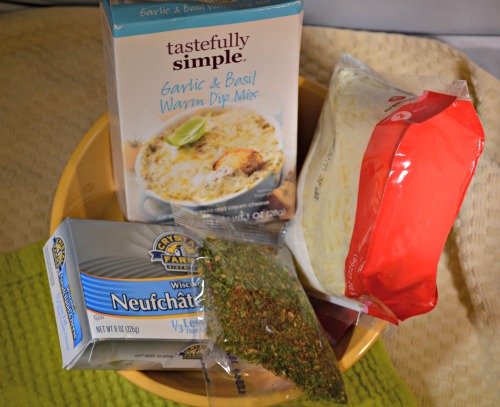 The Garlic & Basil Warm Dip Mix is also a breeze to make.  You just need to add in cream cheese and mozzarella cheese.  Mix the dip packet with 8 oz of cream cheese and 1/2 cup mozzarella cheese and microwave in 30-second intervals until it's hot.  Then top with another 1/2 cup of cheese and microwave or place under broiler until melted.  I am a BIG fan of all of the Tastefully Simple warm dips and this one is no exception.  It's absolutely delicious and it really looks like something special when you serve it.
Take a look at all the Tastefully Simple Dip Mixes and Tastefully Simple Bread Mixes and tell us what looks best to you!