The whole country has been in a bit of deep freeze lately, and we have been having SUPER COLD weather here in Minnesota! As I write this, the temperature is 1 degree. That actually isn't all that bad considering that on Sunday the HIGH temperature for the day was -12 degrees with the low temperature at -23 degrees. We are talking actually air temperature here – NOT wind chill. Yes, we all must be a little nuts for living here.
But, one good thing about cold weather is that it makes us nice and ready for hot comfort foods like soup and all the yummy things that go along with it. So I was excited to try two more products from Tastefully Simple: Perfectly Potato Cheddar Soup Mix and Perfect Parmesan Biscuit Mix.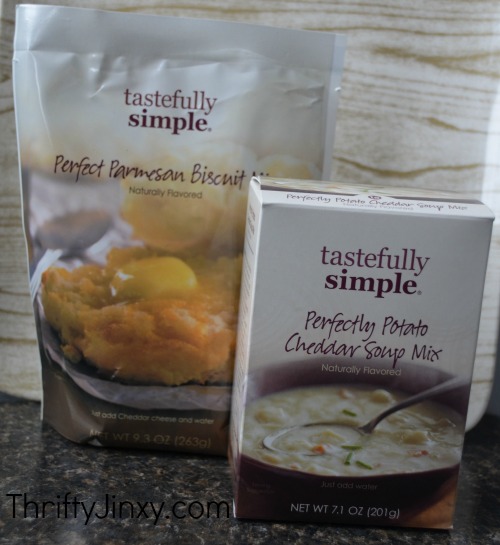 I loved that it was so quick and easy to make both of these items. To make the Perfect Parmesan Biscuits, all I had to do was add ⅔ cup cold water and ⅔ cup finely shredded Cheddar cheese, mix and place in rounded heaps on a baking sheet to pop in the oven.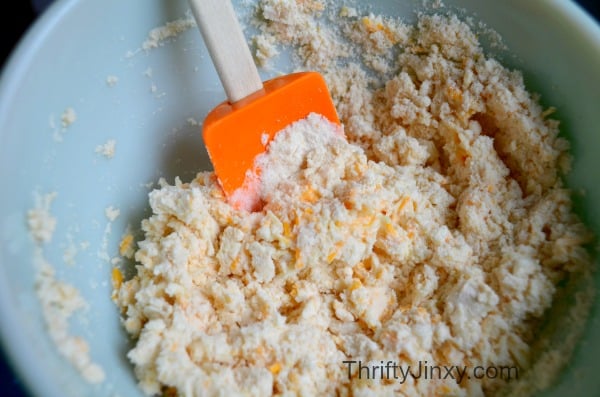 They turned out sooooo delicious! I had to post a close-up picture below so you can see the beautiful texture. They are crispy on the outside and soft and moist in the inside with a nice cheesy flavor. So good!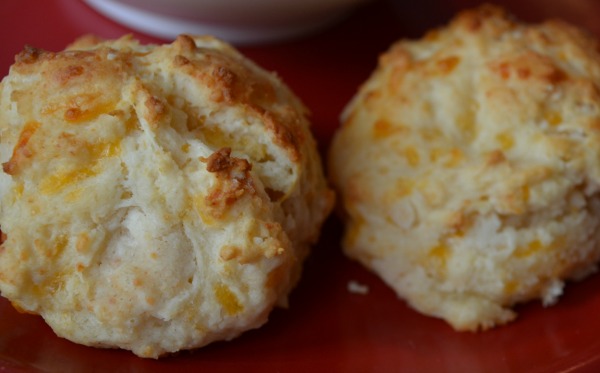 The Perfectly Potato Cheddar Soup was even easier to make!! All I had to do was mix with 6 cups of water and put it on the stove burner for 30 minutes. I admit I was a little worried how the soup would turn out because I am a BIG fan of potato soup.
At first I thought it was looking very watery, but once it was finished and it sat off the heat for just a few minutes it thickened up a lot.
To make it a little special I added some grated cheese and green onions just before serving.
We enjoyed both of these so much that after having them for lunch on Sunday we did a repeat and had the leftovers for dinner!