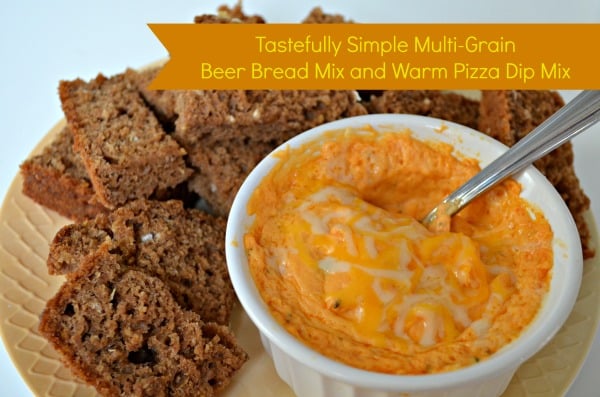 The fact that we have been entertaining more lately and the fact that I have been trying out so many delicious products from Tastefully Simple have complemented each other excellently these past few months. Over the past month we have had several football related get-togethers and, while I personally have NO interest in football, I do love cooking up yummy food for any kind of party.
On our recent menu were Tastefully Simple Multi-Grain Beer Bread Mix and Warm Pizza Dip Mix. I originally thought that these two may not go so well together – – – but boy was I wrong! I started out by mixing up the Warm Pizza Dip Mix. Talk about easy!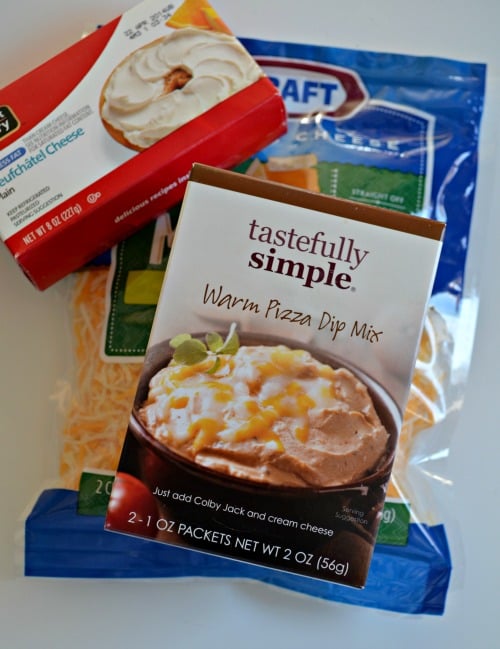 Besides the dip mix, the only other ingredients needed were an 8 oz package of cream cheese (I used light cream cheese) and 1 cup of shredded Colby Jack cheese (I used Mexican blend instead). It was just a matter of mixing up all the ingredients in a bowl. Doesn't it look yummy just like this?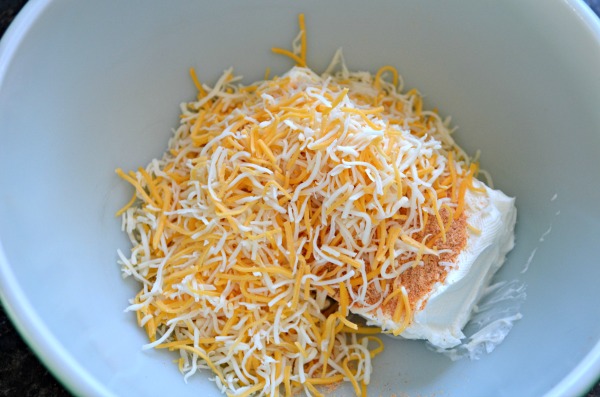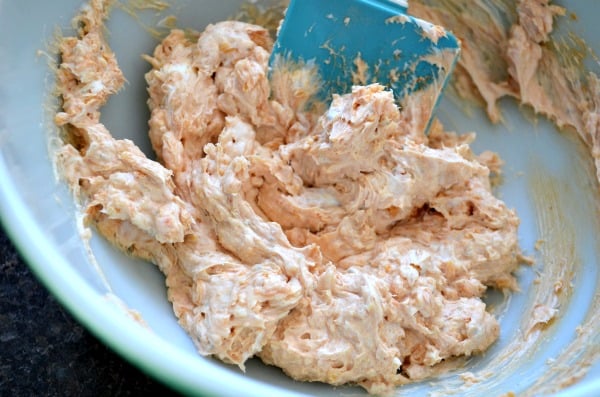 Rather than making it all in one big dish, I made it in two smaller ramekins so I could heat just one at a time. Since we were having it later in the afternoon, I packed it in the dishes, covered with plastic wrap, and left in the refrigerator until ready to microwave.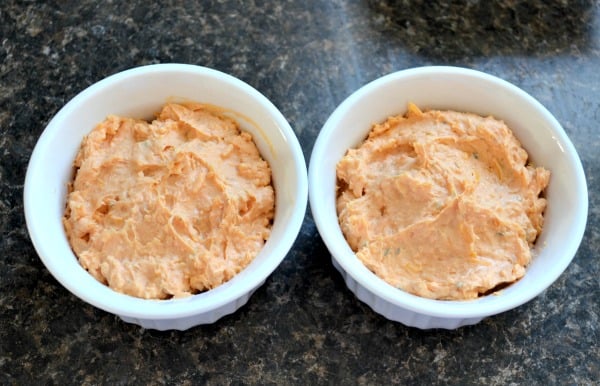 When it came time to cook, I just sprinkled a little more cheese on top, popped it in the microwave, and then microwaved about 20 seconds at a time until it was hot all the way through.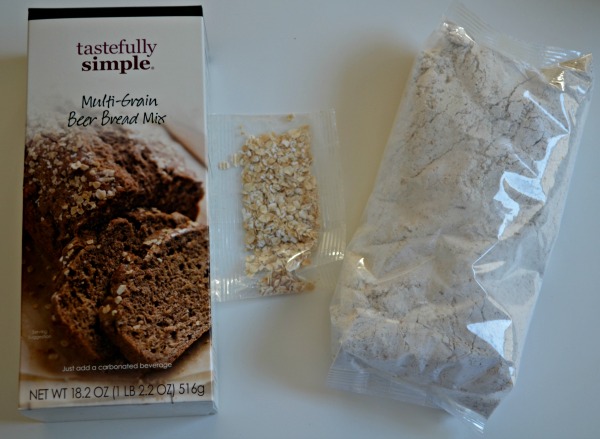 Making the Tastefully Simple Multi-Grain Beer Bread Mix was just as easy. The only extra ingredients needed are a 12 oz can of beer (you can use any carbonated beverage) and an optional 3 Tbsp of butter. I always include butter if it's an option!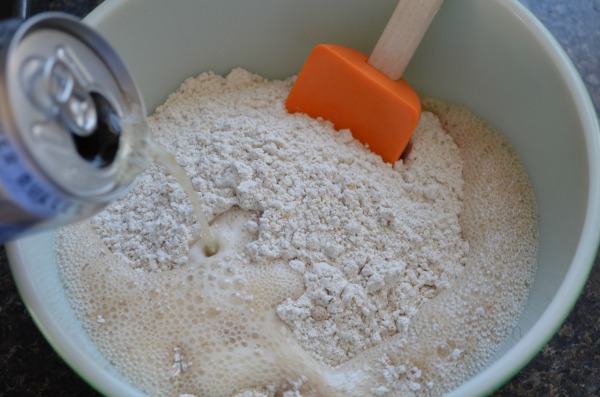 I loved the way the batter got all bubbly and fizzy when I poured in the beer.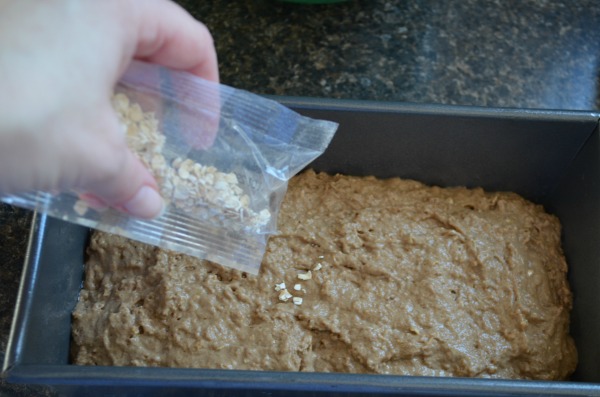 Once it was mixed, I just put the batter in a greased loaf pan, poured on the melted butter and then sprinkled on the included topping.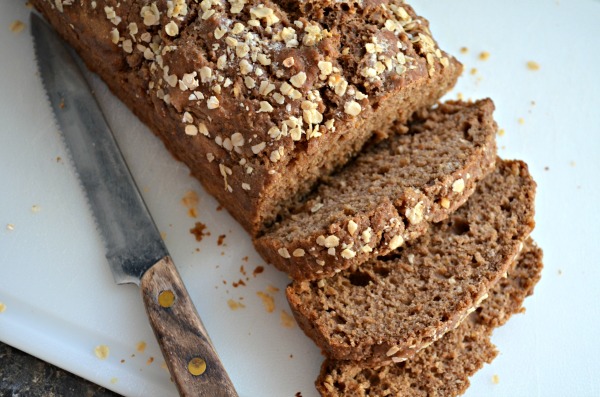 When the bread came out of the oven I could hardly wait to cut into it – so I didn't wait! I grabbed a piece right away and it was moist and delicious. I was really regretting that we were inviting friends over so I would have to share.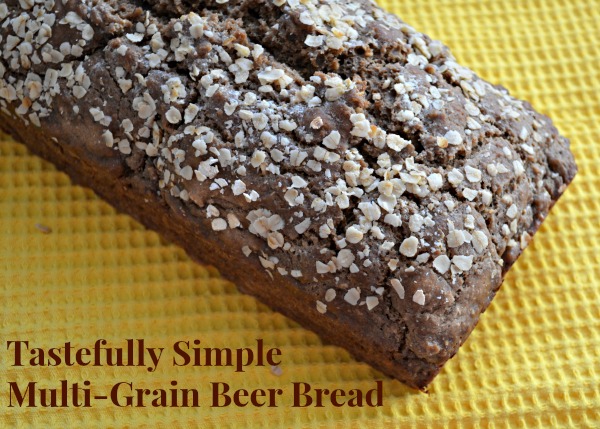 For our get-together, I made the platter above with slices of the Multi-Grain Beer Bread to be spread with the Warm Pizza Bread to enjoy. IT WAS DELICIOUS!! The combination of the very slightly sweet bread with the savory dip was perfect. These are now my two new favorite products from Tastefully Simple. I can't wait to make them again!