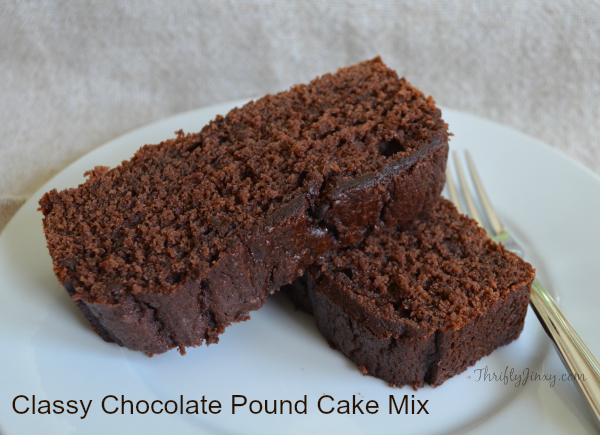 I am a dessert addict. And more specifically, I am a baked good addict. If it's cookies, cake, cupcakes, pastries, etc. it is on my list. And chocolate versions of any of those items definitely rate higher on the scale. So, I was enthusiastic about the opportunity to try the Classy Chocolate Pound Cake Mix from Tastefully Simple.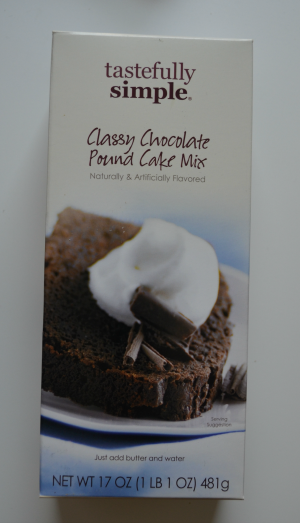 Over the past 8 months or so I have been trying out many of Tastefully Simple's products. I have been impressed that every one has been super easy to make and I think they may actually be nearly foolproof. And they are versatile too. While they are delicious made just according to the package directions, the Tastefully Simple web site has lots of ideas for how to serve the products with complimentary foods or drinks, change up the recipe a little bit or use the products in other recipes.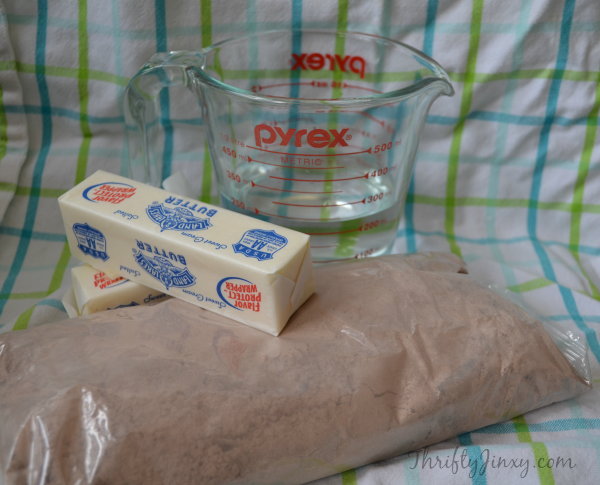 All Tastefully Simple products require two or less additional ingredients and that is again the case with the Classy Chocolate Pound Cake Mix . All that is needed is 1 1/2 cups of butter (melted) and 1 cup of water. To prepare, I simply mixed all three ingredients together lightly and then placed in a regular greased loaf pan. After 55 minutes in the oven, the cake was done!
Take a look at the close-up of the mix below. See those little pieces of chocolate?? I think that is the "secret ingredient" to make this cake so deliciously chocolatey.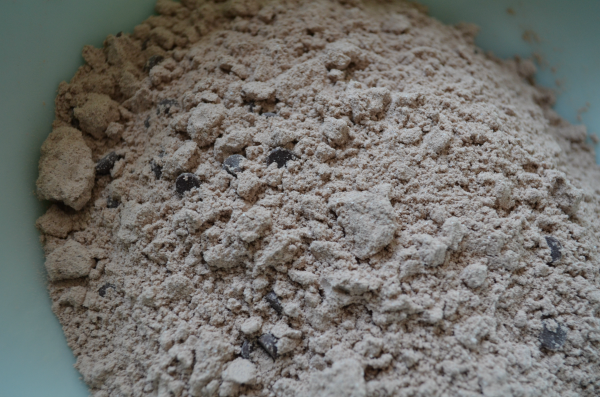 The cake turned out perfect. It is so moist and really chocolatey. My original thought was to serve the cake with either caramel sauce or else strawberries and whipped cream, but it was so delicious that it never made it that far. It's perfect just on its own as well and that's how we devoured it!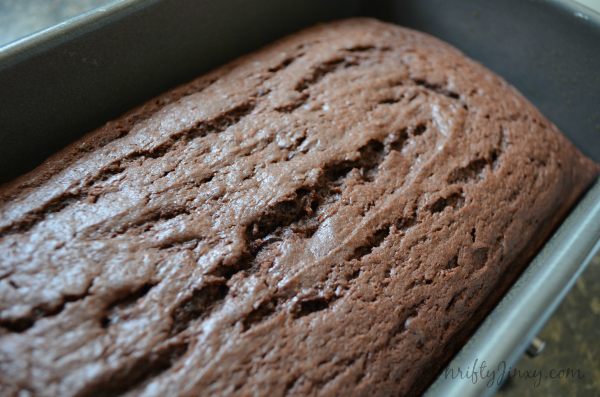 How would YOU serve the Tastefully Simple Classy Chocolate Pound Cake?