Content and/or other value provided by our partner, Target. All opinions are my own. Please visit Target.com/Pharmacy for restrictions and see your pharmacist for details. #sponsored

Give yourself a better Pharmacy Experience and Pharmacy Rewards with Target Pharmacy!
The last thing that we want when we're feeling sick is a lengthy, difficult, and unpleasant experience at the pharmacy. Even when it's just a pharmacy visit for routine prescriptions, a quick easy and rewarding trip to the pharmacy wins any day, right? The Target Pharmacy strives to make our pharmacy experience a better one in many ways.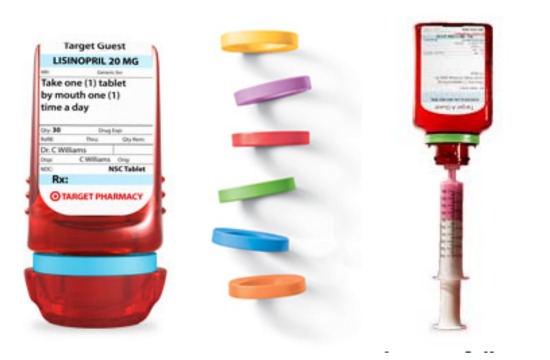 One of the ways that Target makes the experience easier is by lightening the load on your wallet. They offer hundreds of $4 Generic Prescriptions and even a Target Pharmacy Rewards program! Fill five prescriptions at the Target Pharmacy and you'll get 5% off a day of shopping. That is my kind of reward since I love shopping at Target! You can earn rewards even faster by getting your vaccinations, and even by filling prescriptions for your pets.
Target also makes the experience better for children by offering flavored medicine and Free Medicine Flavorings.  You're no longer limited to the yucky cherry flavor.  In fact, there are 19 flavors to choose from, making it easier to nurse your kids back to health.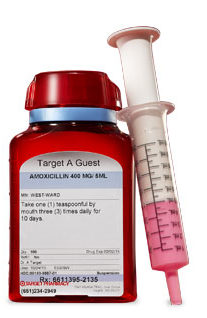 You don't have to sit and wait for your prescription, and you don't have to have your name called over an intercom, thanks to text alerts. Just simply drop off your prescription and do your normal shopping – grab your chicken noodle soup, bottled water, and feel good snacks – and you'll be texted when your prescription is ready for pick-up.  It is as simple as that!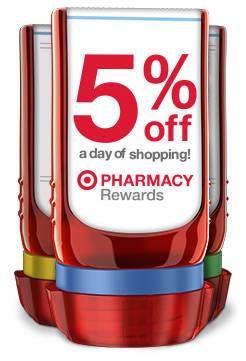 Could you use a better pharmacy experience?  Does it sound like you could benefit by switching over to Target? Now is the perfect time to give Target a try.  As a new pharmacy guest, fill your first prescription and sign up for rewards and you'll get 5% off a day of shopping! This is a great time to "flip the script" and enjoy a better pharmacy experience!
What do YOU like the most about Target pharmacy?
Reader Giveaway: One lucky Thrifty Jinxy reader will win a $25 Target eGift Card. To enter, just complete the entry form below by 11:59pm ET on 12/26/14. Good luck!