Raise your hand if all of those jokes about moms being addicted to Target hit a little too close to home…I'm raising my hand here! I live in a metro area in which there is literally a Target store (or two) in just about every suburb. People around here just loooooooove Target!
Good news for all of you Target shoppers: they're starting a new loyalty program, launching soon! It's called Target Circle and will be available to all shoppers beginning October 6th, 2019. (It's currently in beta for select areas.)
In this post, I'll give you a breakdown of what Target Circle is all about and why you'll want to join.
What Is Target Circle?
Target Circle is Target's NEW loyalty program, available to all shoppers – not just REDcard holders! It rewards shoppers for spending their dollars at Target by giving cash back on just about every purchase!
Target Circle is also a replacement for Cartwheel. Cartwheel offers will become Target Circle offers on October 6th.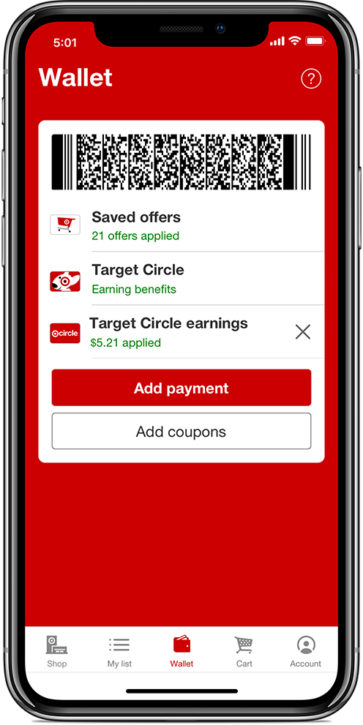 How Do You Use Target Circle?
Good news – if you already have a Target.com account, Cartwheel, or Target REDcard, you'll automatically be added to Target Circle! Everyone else who wants to join can simply create a Target.com account, be approved for a REDcard, or share their phone number at checkout in any Target store starting October 6th.
No matter how you shop at Target, you'll earn cash back:
If you're shopping in store, Just enter your mobile number at the cash register or scan the Wallet in your Target app.
Prefer to shop online? Simply log in to your Target.com account and shop as normal.
If you're a REDcard holder, be sure to link your REDcard to your Target Circle account to easily earn votes (more about that in a bit).
And if by chance you forgot to scan the Wallet at the cash register, no worries! Just enter your receipt on the Target Circle dashboard to get credit.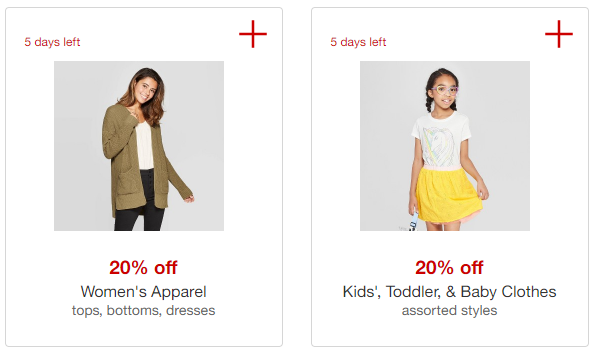 Target Circle Benefits
Benefits of this new program include:
1% Earnings
All Target Circle members will earn 1% when they shop…no REDcard necessary! These earnings can be redeemed at Target on a future purchase.
Please note: REDcard holders will continue to save 5% automatically on their purchase, but they will not earn the 1% cash back.
Hundreds of Deals
Remember how I said Cartwheel was being merged into Target Circle? This means that you'll continue to use the app to get access to hundreds of deals, plus offers just for you.
Birthday Gift
Celebrate your big day with 5% off a shopping trip! Happy birthday to you, right?!
Community Support
As a Target Circle member, you'll earn votes that allow you to help direct where Target gives in your community.
What questions do you have about the new Target Circle loyalty program? What benefits of this new loyalty program are you most looking forward to?