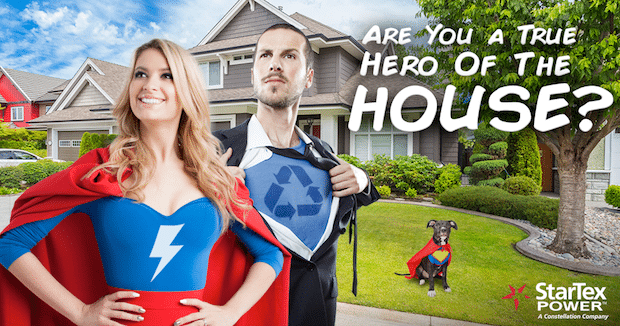 Fun fact: You don't need to wear a cape, have the ability to fly, or actually have ANY type of super powers to be a hero. You can save the world, or at least HELP to save the world, by making eco-friendly choices every day and making sure your household uses energy efficiently to produce a lower carbon footprint.
Do you think your hero lifestyle is already at the top of its game? You can find out by taking the "Are You a True Hero of the House?" quiz from StarTex Power, a Constellation Company. Answer 10 questions to identify your room-by-room habits that save energy, reduce your energy bill and help the environment and determine how energy-conscious you are as a homeowner.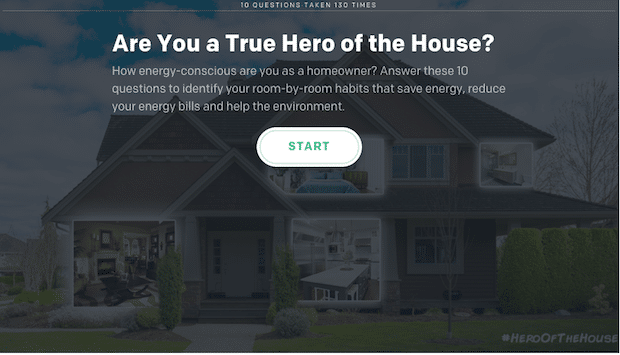 How did you do on the quiz? If you have a ways to go to make it to hero status, there are 5 household challenges you can take to improve your habits. Most of them are SUPER easy and will be a cinch to incorporate into your every day life. Here are a couple of them that I already do and I think they help a lot!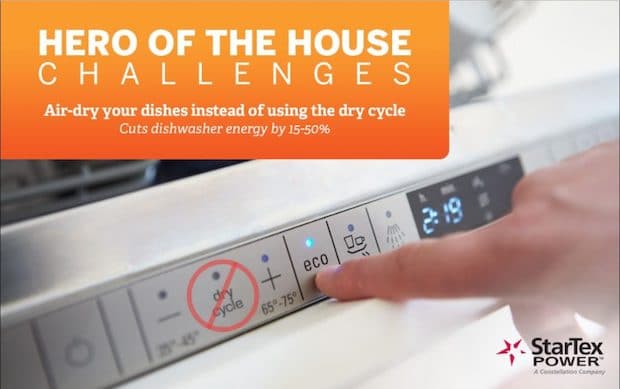 This first tip is SO EASY – it literally just takes the push of a button. Skip the heated drying cycle on your dishwasher and allow your dishes to air dry instead. If you don't have a specific air dry feature on your older dishwasher, just crack the door to let air in once the wash cyle is finished. This simple step can cut the energy use of your dishwasher by 15-50%!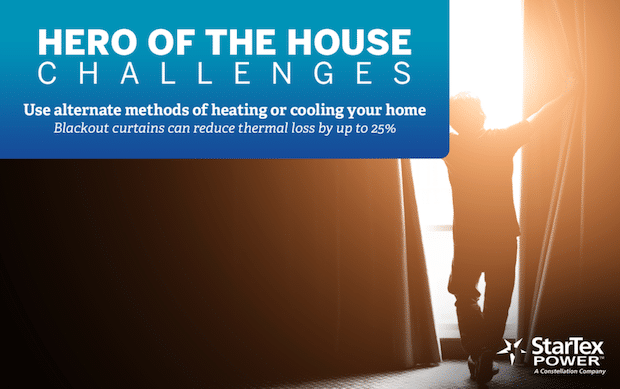 You can cut down on both heating and cooling costs in your home just by changing the way you decorate! Swap your existing curtains for blackout curtains and they will keep out heat sneaking through windows in the summer and then keep the heat inside during the winter. They can reduce thermal loss by up to 25%. We have these curtains throughout our house and you can easily feel the difference in the room temperature when the curtains are opened or closed.
Be sure to visit the StarTex Power blog for more Hero of the House Challenges to help you become (or stay!) the Hero of Your House!
What are YOUR tips for being more energy efficient in your house?