Although we live in Ohio, my husband and I are huge fans of the University of Michigan Wolverines. We, along with my husband's parents, are proud season ticket holders and sport our maize and blue every Saturday during the college football season. Our pre-game traditions are pretty simple, but are a staple for a great game day.  We arrive in Ann Arbor, Michigan, around 3-4 hours prior to kickoff.  We park in the same parking lot, in the exact same spot when possible, and my mother-in-law pulls out an extravagant tailgate lunch that she carefully packed, and is somehow still hot even after a 4.5 hour drive.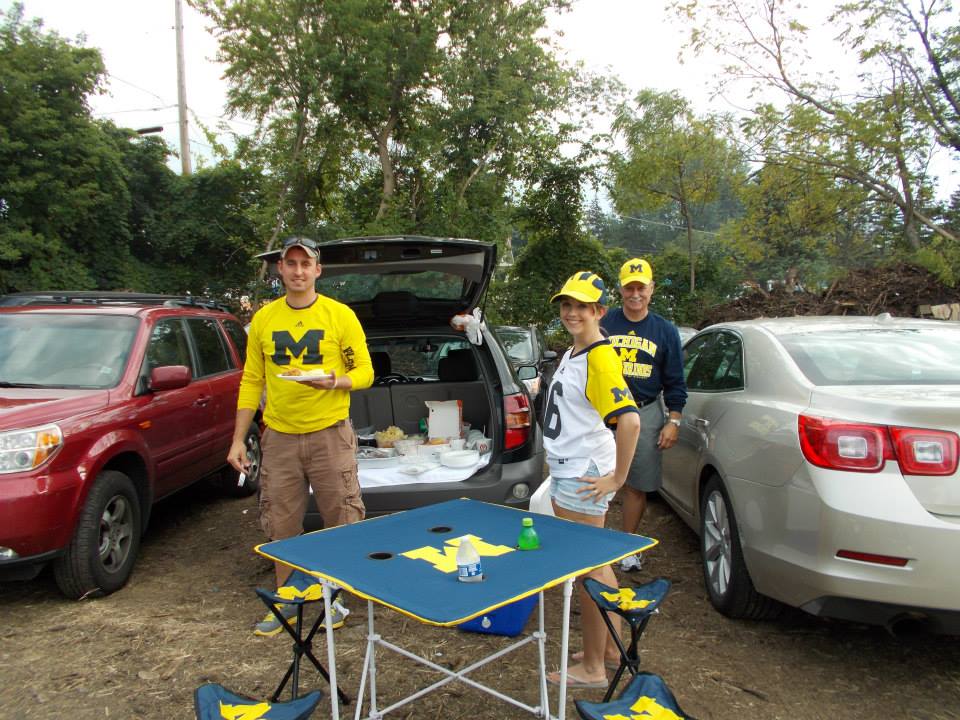 Once we're done with lunch, we walk the mile long walk to the Big House, as close to when the gates open as possible, and take in all of the sights and sounds of gameday – the warm-ups, the music, and all of the other traditions.  Game day just isn't game day without these traditions.  Some of my best memories with my husband are from these weekends in Ann Arbor, dating clear back to when we were just boyfriend and girlfriend.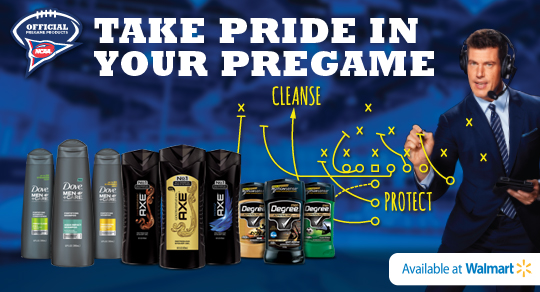 The NCAA has partnered with Walmart, Axe, Dove Men+, and Degree to take YOUR pregaming to the next level. Take pride in your pregame, starting with getting ready. To kick off this partnership, you can earn a $5 Walmart gift card when you buy $15 worth of Unilever men's grooming products at Walmart in a single transaction. Get all of the details here. You can also enter to win a chance to pregame at an NCAA Bowl Game of your choice with a friend!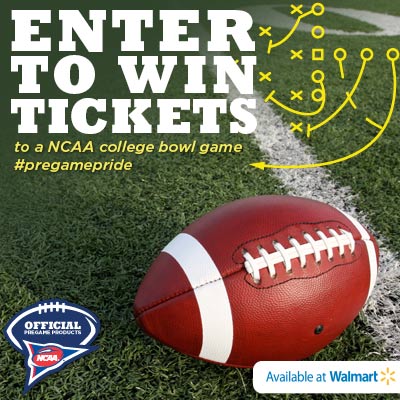 Reader Giveaway: We also have a reader giveaway! Complete the entry form below for your chance to win one of 10 $50 Walmart giftcards or a $500 Walmart gift card.
Walmart NCAA
Disclosure: I have been compensated by Global Influence but the opinions are my own.