Summertime is the perfect time to watch LOTS of movies! Some days it's just too HOT to spend a lot of time outside. Then on the days that you do spend the day out in the sun, by night you can be a bit exhausted and there is nothing better than sitting back in a cool room and enjoying a movie! A super easy way to watch some of the most recently released films is with Movies On Demand on cable.
Movies on Demand has a bunch of great new titles for August.  If you missed these in the theater recently, or if you saw them and can't wait to see them again, you can enjoy:
I guess I haven't been to the movies much recently because I haven't seen ANY of these in the theater!!  I had wanted to see The Big Wedding, The Great Gatsby and Epic, but never got a chance – until now!  I'm thinking that The Sapphires also looks good and I'll have to check that one out as well.
To help us have a fun summer movie night, Movies on Demand sent us a bunch of goodies to help with the event. Usually by the time a Friday rolls around, we are super tired and not up to doing a lot on Friday night, so Movie Night is a perfect way to have fun, but relax at the same time! Plus ordering movies is really easy. To find Movies on Demand on cable, just go to your On Demand menu or channel using your cable remote then select Movies.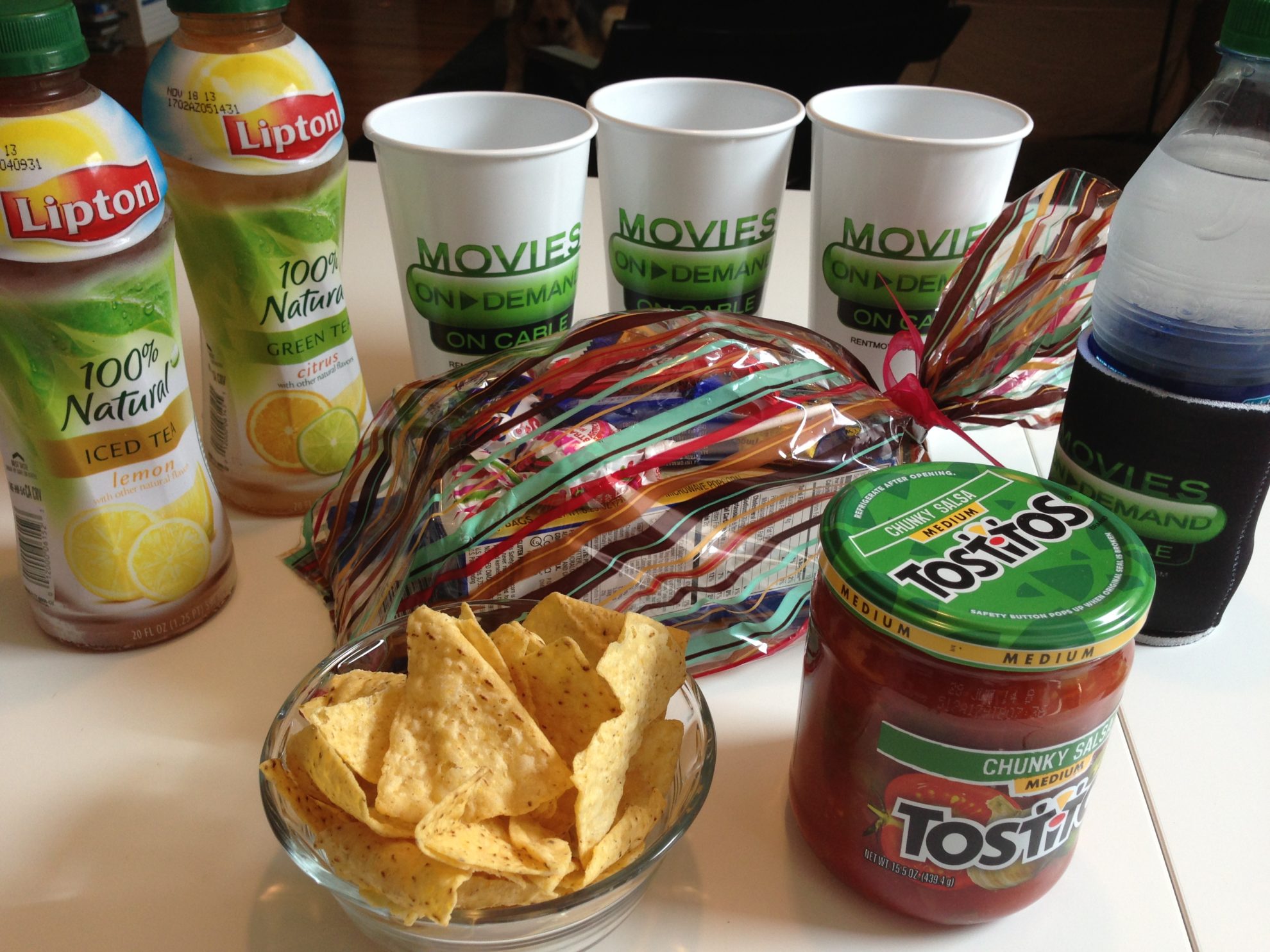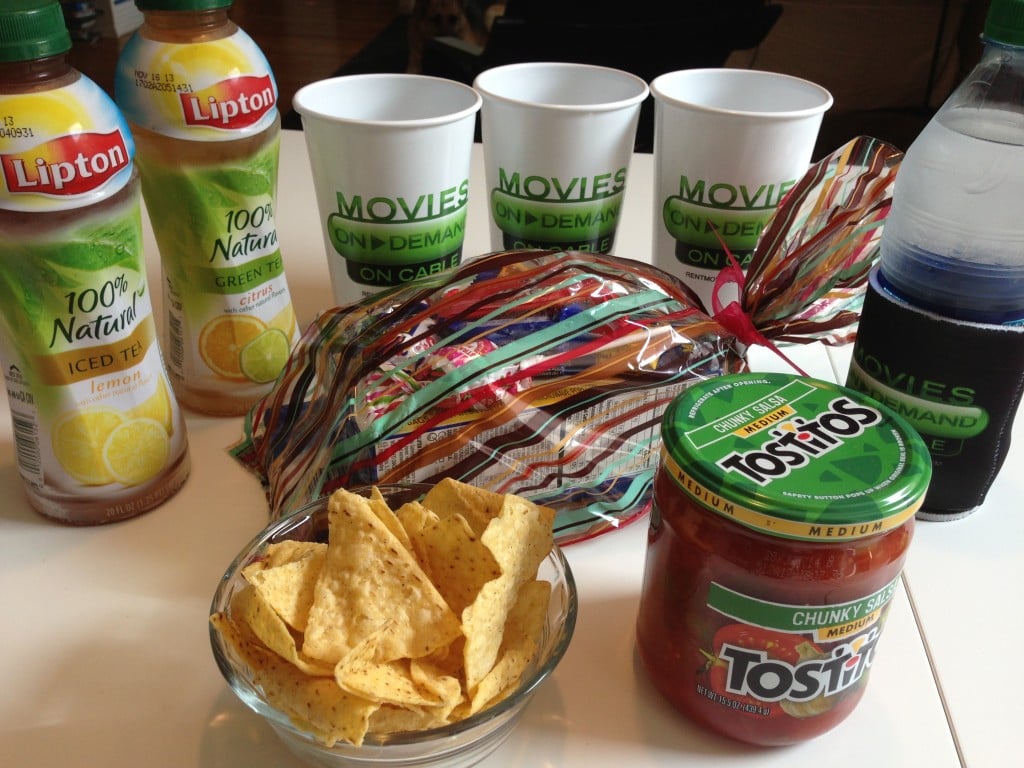 Reader Giveaway: One lucky Thrifty Jinxy reader will win a $25 Visa Gift Card to create their own movie night. To enter, just complete the entry form below by 11:59pm ET on 8/31/13. Good luck!