This free Strawberry Shortcake printable coloring page celebrates the movie Strawberry Shortcake: Puttin' on The Glitz!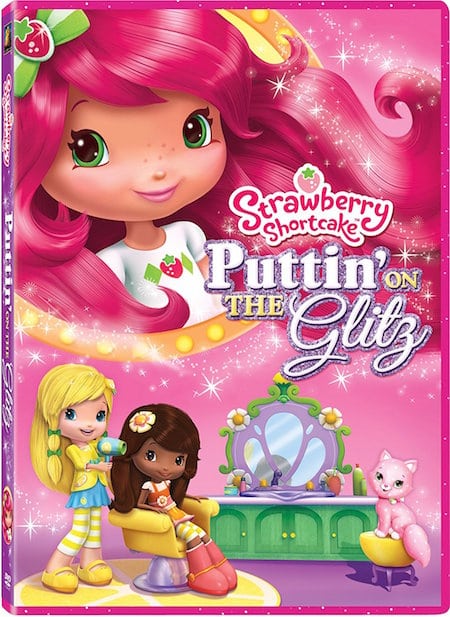 Do you have a Strawberry Shortcake fan in your house? Well it's time for Strawberry Shortcake and all of her friends to begin a glamorous new adventure with the arrival of Strawberry Shortcake: Puttin' on The Glitz on DVD March 22 from Twentieth Century Fox Home Entertainment and American Greetings Properties.
Strawberry and her friends are 'Puttin' on the Glitz' with Fabulous new fashions, sparkling musical 'Glamicures' and delightful new 'Dos'! But all that dazzles quickly unravels with a misunderstanding that teaches the girls to find creative and kind ways to be honest with their feelings and with their friends. Strawberry and her friends learn that nothing looks as beautiful as friendship feels with heart-to-heart makeover magic!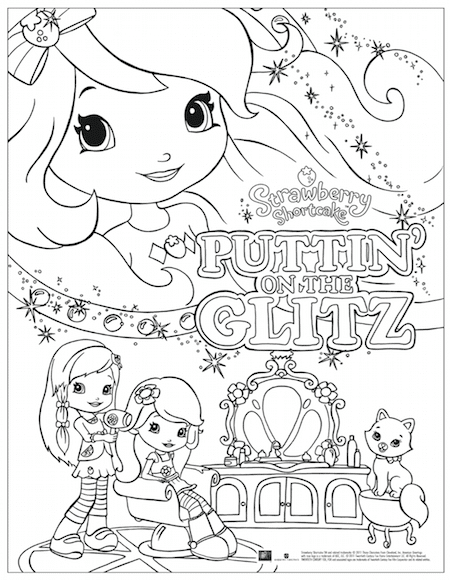 While you still need to wait a couple months to buy the DVD, you can print a FREE printable Strawberry Shortcake coloring page. Stay tuned to Thrifty Jinxy for updates on a review and reader giveaway!
NOTE: You may want to copy and paste the coloring page image into MS Word so that it can be enlarged!