This is a sponsored post written by me on behalf of Fresh Step®. All opinions are 100% mine.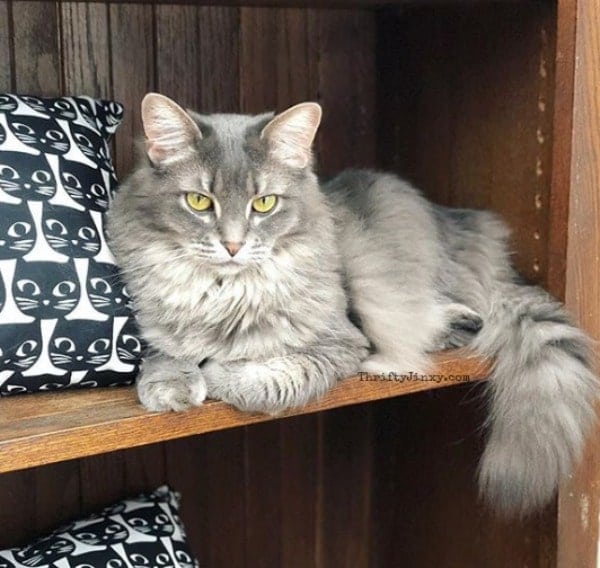 Everyone who knows us knows that our cats are an important part of our family. In fact, so important that this very web site is named after our beloved cat Jinxy. But sometimes even things you love can have some annoying tendencies. For example, as I'm typing this right now I have to hope that I don't want to include any numbers because my cat Sammy is laying on my keyboard and fully covering the top row with his back (the Q, W, E, and R are also a bit tricky to use since his long fur stretches over them!)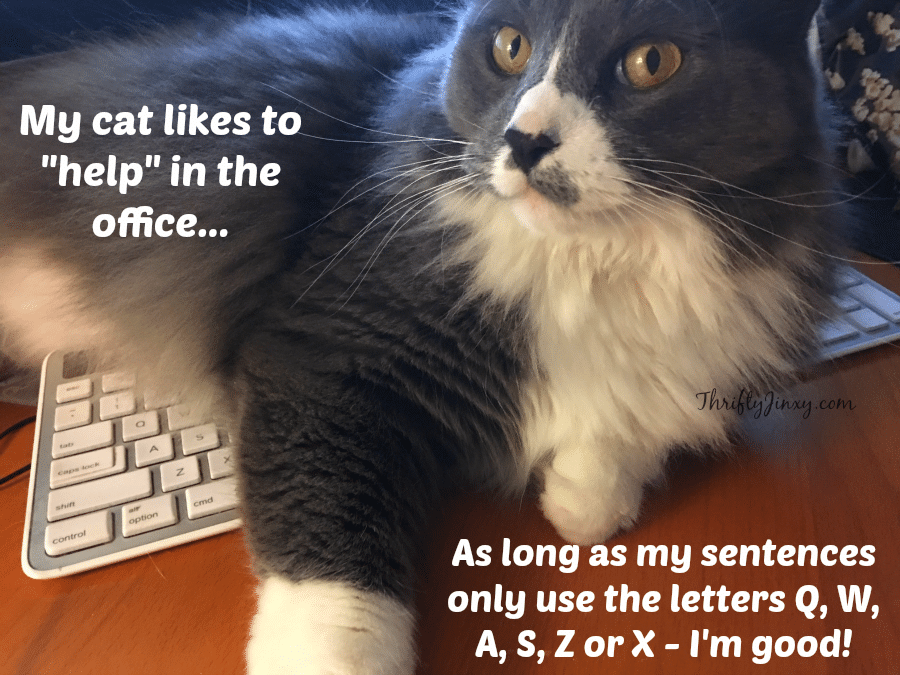 Another thing that can be a bit of a nuisance at time is cat litter tracking through the house. That's why I was excited to hear about new Fresh Step® Clean Paws™ Multi-Cat Litter. It's a low-tracking litter that contains a special blend of larger particles that is designed to stay in the box and stick less to our cat's fur and paws. So smart! Fresh Step® Clean Paws™ Multi-Cat Scented Litter with the power of Febreze™ also offers increased odor-fighting protection with the power of Febreze™ for multi-cat households. It offers 10-day Odor Control GUARANTEED. I like that it leaves behind a fresh clean scent.
Like other Fresh Step litters, Clean Paws™ Multi-Cat Litter locks in liquid and odor on contact. It clumps tight with Fresh Step® ClumpLock® technology to make litter box clean-up easier. It's also Fresh Step's lowest dust formula, which helps to keep the area around the litter box cleaner. Buy it at Walmart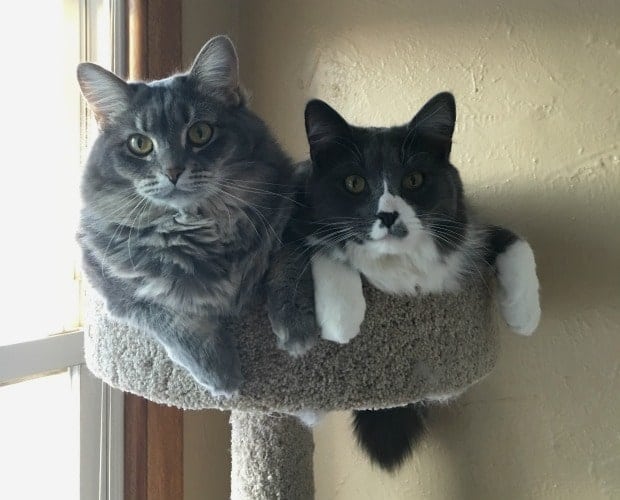 Special Offer: Right now you can earn TRIPLE PAW POINTS on Fresh Step Clean Paws purchases for the Fresh Step® Paw Points® Rewards Program.and get your paws on free stuff faster. Join the free program at freshstep.com or download the Paw Points Rewards app from the Apple App Store or Google Play (you'll earn 50 points just for downloading it.) With your collected points to you can redeem them for litter, coupons and cat toys. My cats' favorite Paw Points reward was a really fun kitty tunnel! Click here to learn more.
Do you like my cat pattern pillows? If so, you'll LOVE these cat pattern pants from Betabrand! yes, if you look realllly closely, that is a black and white cat pattern!