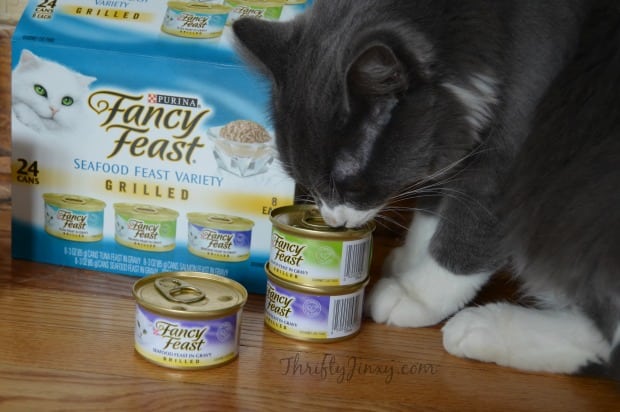 We're heading into the end of the busiest shopping season of the year! Do you have all your holiday gifts purchased yet? Even if we're done Christmas shopping, we usually have our "normal" shopping that keeps on going right up through the holidays and by that I mean shopping for groceries, household items and pet supplies. With all the holiday spending eating up budgets it's a big plus to be able to save on our everyday necessities.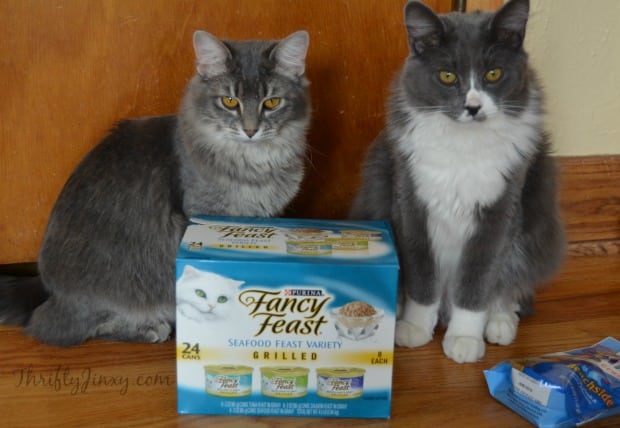 With a multiple pet household, one budget item that can add up to a lot is pet food and pet supplies! With our big dog and three cats we can end up paying a lot for dog food and cat food. It's beneficial to be able to find ways to spend less in that area. There is some good news for cat lovers with new low prices on Fancy Feast and Friskies at PetSmart®. The deals are especially good when you buy 24 or more cans.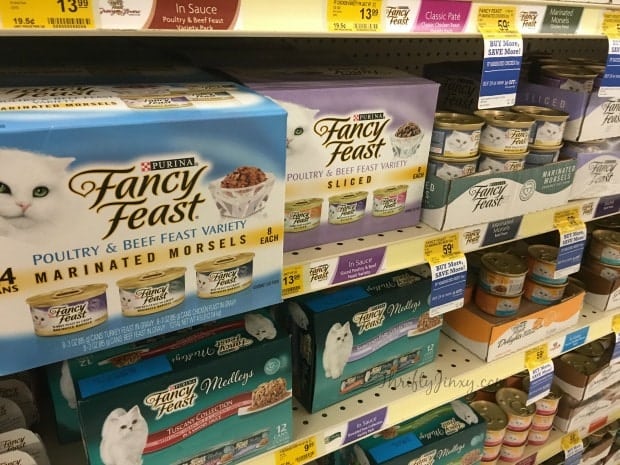 Right now at PetSmart you'll find new low prices when you buy 24 or more cans of Fancy Feast or Friskies. You can save by mixing and matching to create your own value pack or you can save when you buy a pre-selected value pack. I personally like the convenience of the pre-selected value packs because the cats still get a variety of flavors, but there is no thinking on my part and it comes in a handy case.

Not only will you save money with the new low prices at PetSmart, but stocking up saves you time an extra trips to the store! I don't know about you, but when we get the cold cold weather of January and February I don't want to have to be running out to buy more cat food when we run out. Those cold winter days also means a lot more time for the whole family to be inside, which is a big plus for the cats. They get more cuddle time and more play time. Since I'm saving some money on their food it means I have more to spend on toys for play time! Their brother the German Shepherd appreciates it too because he also got a toy on my shopping trip!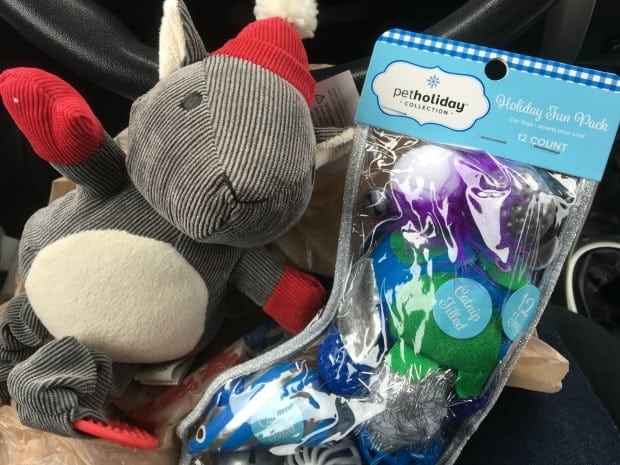 Get a jump on the new year and stock up for your cats with great prices on Fancy Feast and Friskies at PetSmart! Find your nearest PetSmart location here.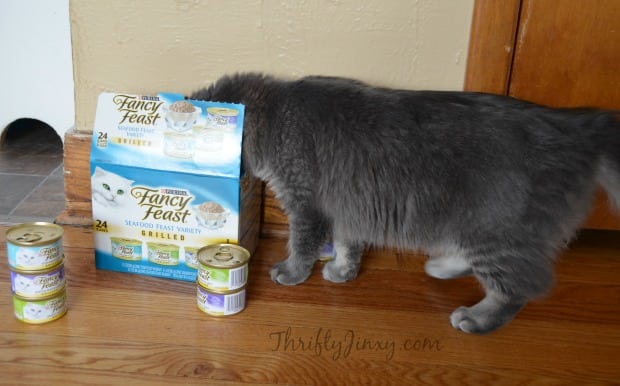 This is a sponsored conversation written by me on behalf of PetSmart. The opinions and text are all mine.