While we're all trying to stay at least one light saber length away from each other and curled up at home racking up some record numbers of screen time, there's a good one to bring to the top of the list starting Tuesday, March 31st, when STAR WARS: THE RISE OF SKYWALKER comes to Blu-Ray! (Or you can order it NOW on digital.)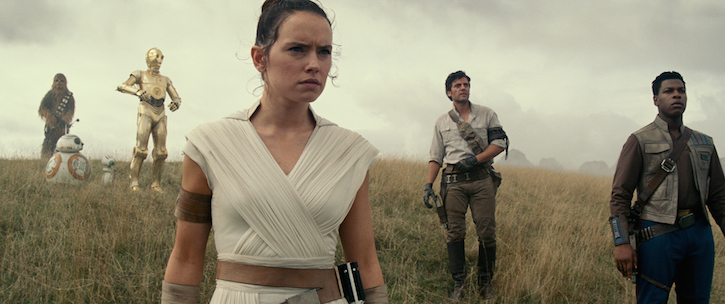 ABOUT STAR WARS: THE RISE OF SKYWALKER
Lucasfilm and director J.J. Abrams join forces once again to take viewers on an epic journey to a galaxy far, far away with Star Wars: The Rise of Skywalker, the riveting conclusion of the seminal Skywalker saga, where new legends will be born and the final battle for freedom is yet to come.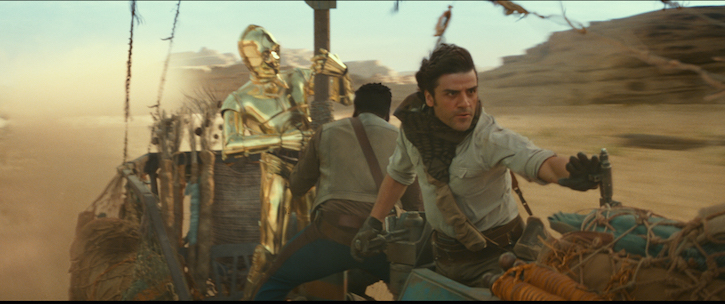 The film stars Carrie Fisher, Mark Hamill, Adam Driver, Daisy Ridley, John Boyega, Oscar Isaac, Anthony Daniels, Naomi Ackie, Domhnall Gleeson, Richard E. Grant, Lupita Nyong'o, Keri Russell, Joonas Suotamo, Kelly Marie Tran, with Ian McDiarmid and Billy Dee Williams
Star Wars: The Rise of Skywalker is directed by J.J. Abrams and produced by Kathleen Kennedy, Abrams and Michelle Rejwan. Callum Greene, Tommy Gormley and Jason McGatlin serve as executive producers. Star Wars: The Rise of Skywalker was written by J.J. Abrams & Chris Terrio.
The home release includes awesome bonus material like a feature-length, making-of documentary, which goes behind the scenes with the cast and filmmakers from Star Wars: The Rise of Skywalker and explores the legacy of the Skywalker saga.
Bonus features also dig into the film's Pasaana desert scenes, including the thrilling landspeeder chase, and the ship in which Rey discovers family secrets as well as a new little droid named D-O.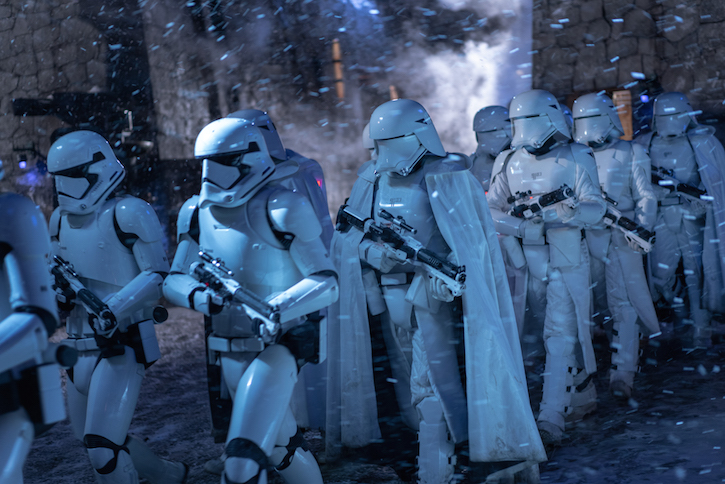 Plus, fans will hear from Warwick Davis, who reprises his role as Wicket the Ewok, as well as the creature effects team that created a record 584 creatures and droids for the film. Digital consumers will receive an exclusive feature highlighting legendary composer John Williams, who has scored every episode in the Skywalker saga.
Bonus features include:
The Skywalker Legacy – The story lives forever in this feature-length documentary that charts the making of Star Wars: The Rise of Skywalker.
Pasaana Pursuit: Creating the Speeder Chase – Dive into the making of the movie's epic landspeeder chase and discover how this spectacular sequence was brought to the screen.
Aliens in the Desert – See what it took to create the Pasaana desert scenes, from the sheer scale and complexity of the shoot to its colorful details.
D-O: Key to the Past – Explore the ship that connects Rey to the mystery of her missing parents and get to know the galaxy's newest, irresistible droid.
Warwick & Son – Warwick Davis, who played Wicket in Star Wars: Return of the Jedi, dons the Ewok costume once more; this time joined by his son Harrison.
Cast of Creatures – The team behind the film's memorable creatures reveal the puppetry, makeup, prosthetics and digital magic that bring them to life!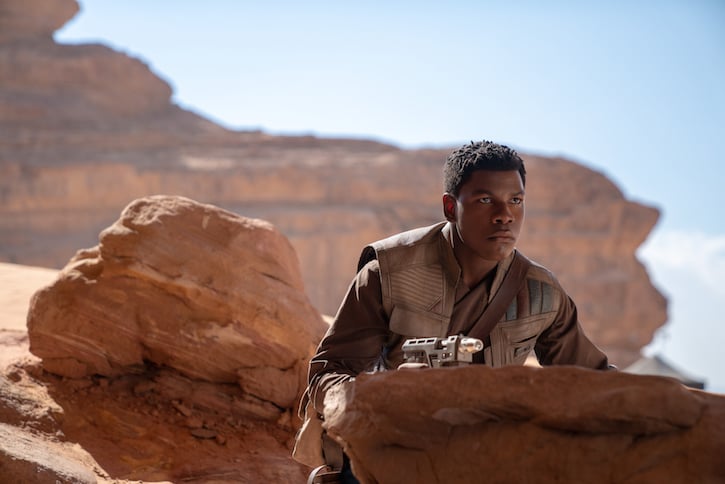 Reader Giveaway: One lucky Thrifty Jinxy reader will receive STAR WARS: THE RISE OF SKYWALKER on Blu-ray. To enter, just complete the entry form below by 11:59pm ET on 4/13/20. Good luck!