We have some big Star Wars Rebels fans around here and are excited to announce that Star Wars Rebels Season One is now available on Blu-Ray and DVD! Waaaay back last fall we checked out the show before it was even on TV and Little R immediately gave it two big thumbs up!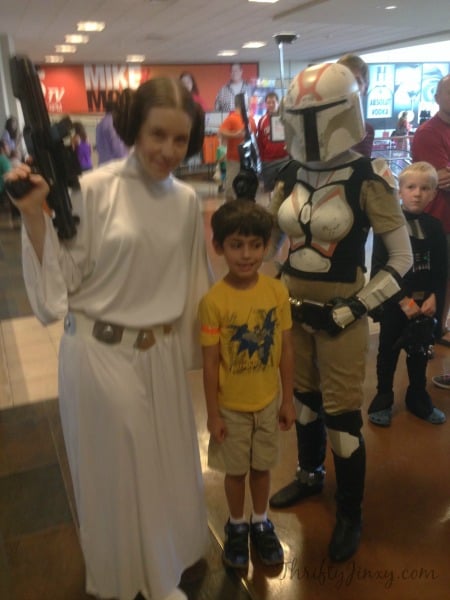 Also before the series premiered I had a chance to interview Vanessa Marshall, who plays Hera. Check out that interview here. It was awesome to speak with her (she's super nice) and you just HAVE to follow her on Twitter!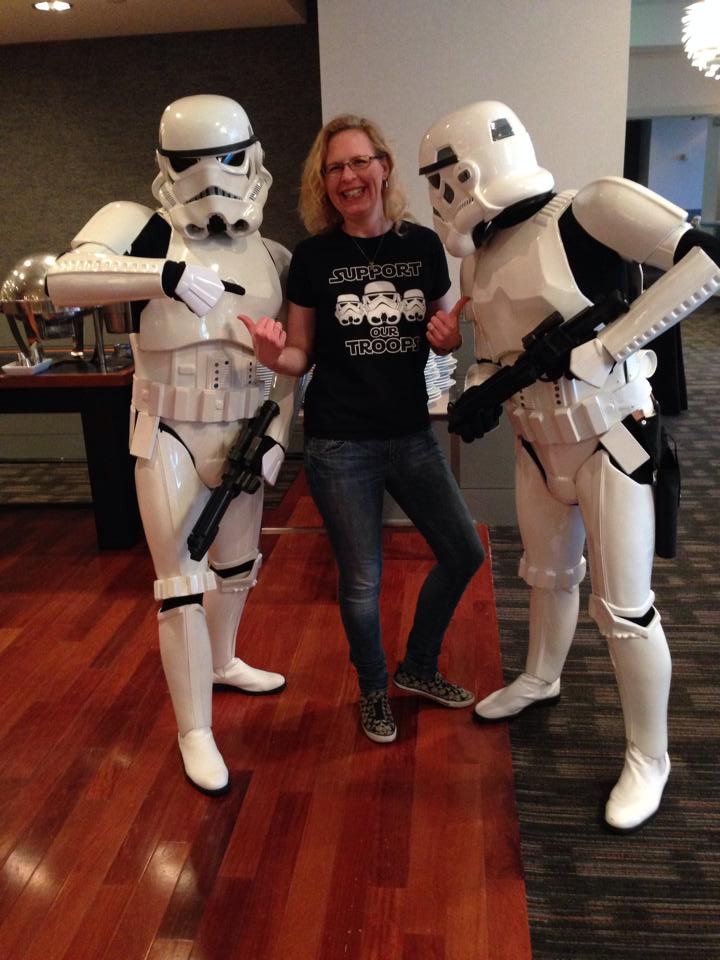 About Star Wars Rebels:
Star Wars Rebels: Complete Season One delivers all 15 action-packed episodes plus never-before-seen bonus material and cast/crew interviews revealing the magic behind the making of the hit series. Releasing on Blu-ray and DVD on September 1, this is a must-add collection to the library!

In the first groundbreaking season of Star Wars Rebels, young hero Ezra Bridger joins the clever but motley crew of the starship Ghost in their resistance against the Empire. As the series begins, Imperial forces have occupied a remote planet, ruling with an iron fist and ruining the lives of its people. Ezra and his new rebel friends — Hera, Kanan, Sabine, Zeb and Chopper — embark on daring adventures in their fight against oppression across the galaxy, receiving help from familiar heroes such as Lando Calrissian, Ahsoka Tano, and Jedi Master Yoda. Pursued relentlessly by the Imperials and a Jedi hunter called the Inquisitor, this tenacious ragtag band of rebels will find itself in the crosshairs of none other than Darth Vader when season one closes in a shocking two-part finale.

Star Wars Rebels is created by Dave Filoni ("Star Wars: The Clone Wars"), Simon Kinberg ("X-Men: Days of Future Past," "Sherlock Holmes"), and Carrie Beck. The Lucasfilm Animation production is also executive-produced by Filoni and Kinberg as well as Greg Weisman ("Gargoyles").

Featuring the voices of Freddie Prinze Jr. ("I Know What You Did Last Summer") as Kanan, Vanessa Marshall (TV's "Young Justice") as Hera, Steve Blum ("The Boxtrolls") as Zeb, Tiya Sircar ("The Internship") as Sabine, Taylor Gray (TV's "Bucket and Skinner's Epic Adventures") as Ezra, David Oyelowo ("Selma") as Agent Kallus and Jason Isaacs ("Harry Potter") as the Inquisitor.
For some extra fun, we have a whole bunch of printable Star Wars Rebels activity sheets! Print them out and enjoy while watching the series.
Meet the Rebels Word Hunt
Draw the Stormtrooper
Chopper Maze
Draw Your Favorite Helmet
Inquisitor Coloring Page
Rebel Word Search
Count the Stormtroopers
Imperial Force Word Search
Galactic Maze
Ezra and Sabine Coloring Page
Ezra Activity Sheet
Chopper Spot the Difference
Draw Sabine
Spot the Difference with Zeb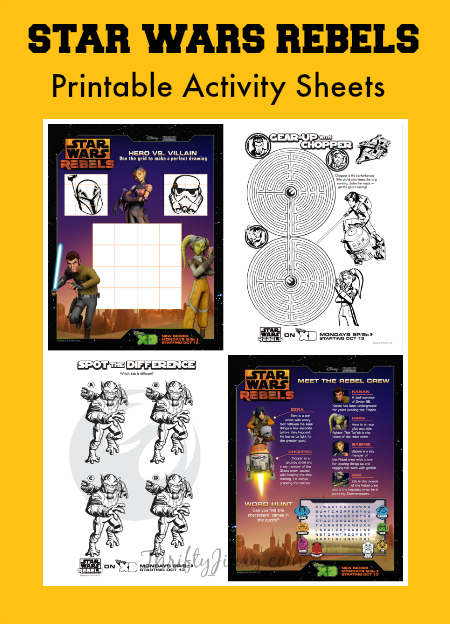 And now we have even MORE goodies for one lucky Thrifty Jinxy reader. One lucky Star Wars Rebels fan will win a Star Wars Rebels Prize Pack just like the one we received. It has some super fun goodies like a Star Wars Rebels Zip-Up Stationary Kit filled with cool-looking school supplies, a Star Wars Rebels Stormtrooper Blaster, and of course Star Wars Rebels Season One on Blu-Ray. I'm having problems here because the grown-up kid in the house (aka my husband) wants to keep all these goodies for himself.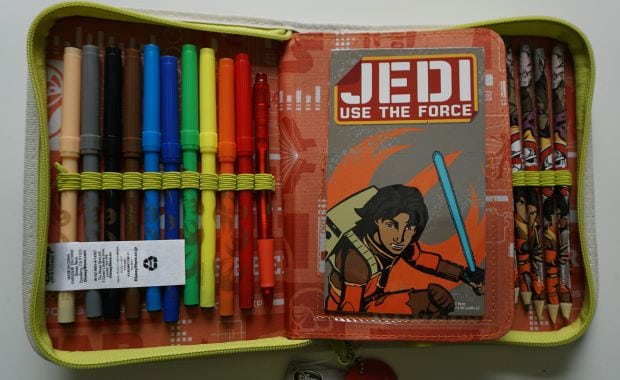 Reader Giveaway: One lucky Thrifty Jinxy Reader will receive a Star Wars Rebels prize pack! To enter, just complete the entry form below by 11:59pm ET on 10/12/15. Good luck!