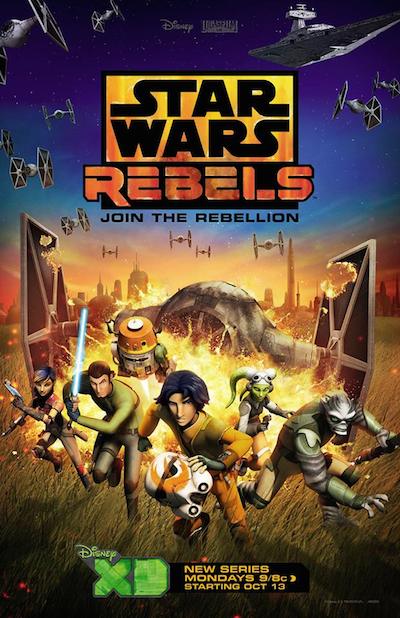 We have been waiting a LONG time, but STAR WARS REBELS is finally with its premiere tonight on Disney Channel at 9PM ET/PT. The series introduces the crew of the starship Ghost and their adventures in standing up to the Empire. Tonight is a special one-hour movie introduction to the series, which will continue playing on Mondays at 9/8c.
This past weekend, my nephew got to check out a special advance screening of STAR WARS REBELS. He has given it two big thumbs up and is looking forward to the series. I'm wishing that I had not been out of town and had gone with him to the screening because I would have made sure he wore one of his many Star Wars t-shirts – what was my sister thinking?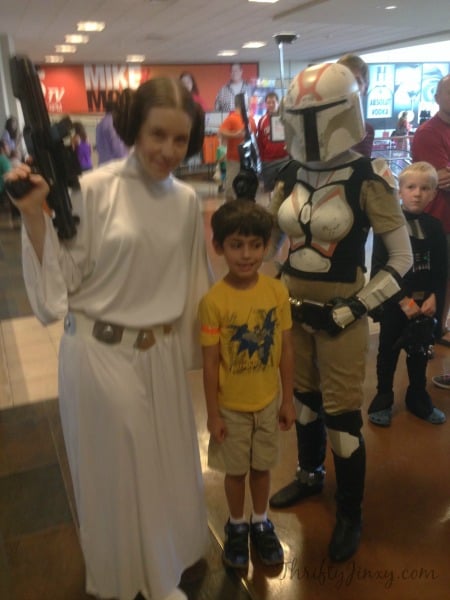 About the show:
"Star Wars Rebels" continues the epic tradition of the legendary Star Wars saga with all-new exciting, action-packed adventures. It is a dark time in the galaxy, as the evil Galactic Empire tightens its grip of power from world to world. As the series begins, Imperial forces have occupied a remote planet, ruling with an iron fist and ruining the lives of its people. The clever and motley crew of the starship Ghost is amongst a select few who are brave enough to stand against the Empire. Together, this ragtag group will face threatening new villains, encounter colorful adversaries, embark on thrilling adventures and become heroes with the power to ignite a rebellion.
To add to the fun, we have a whole bunch of printable Star Wars Rebels activity sheets! Print them out and enjoy getting to know all of your favorite new characters.
Meet the Rebels Word Hunt
Draw the Stormtrooper
Chopper Maze
Draw Your Favorite Helmet
Inquisitor Coloring Page
Rebel Word Search
Count the Stormtroopers
Imperial Force Word Search
Galactic Maze
Ezra and Sabine Coloring Page
Ezra Activity Sheet
Chopper Spot the Difference
Draw Sabine
Spot the Difference with Zeb