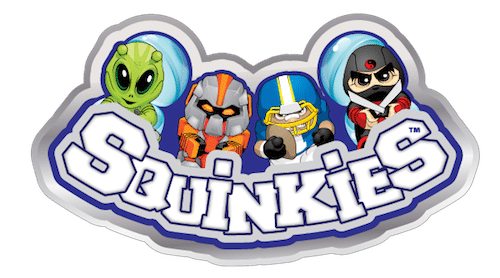 Have your kids tried Squinkies yet? Almost a year ago I wrote about Squinkies and how super duper cute they are. Well, they just introduced new Squinkies especially for boys. And even though they are much more boy-themed, I still think they are super cute!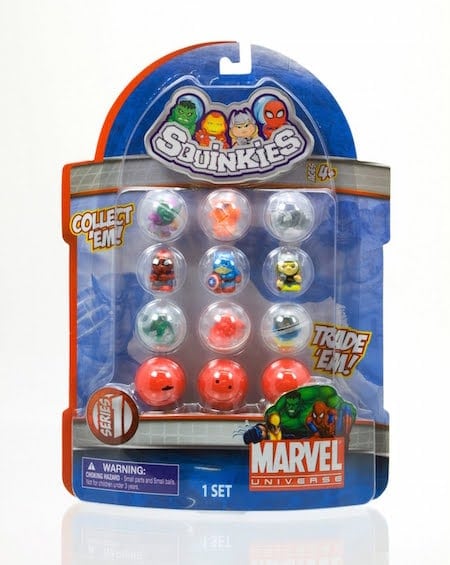 Besides the general line of boys Squinkies, there are even theme-packs featuring Marvel Universe, Cars 2 and Hot Wheels. Captain America may have looked hot in the movie theaters this summer, but squished down into a 1″ squishy character – he's simply adorable!  But I have to say that Cars 2 was the big hit around here – little tiny Mater and Lightning McQueen stole the show!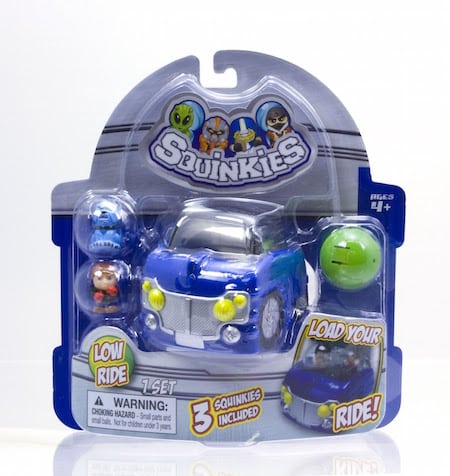 And there are even fun rides and playsets. The Squinkies™ Boys Skull Cavern Playset can store and dispense your little one's Squinkies! You load up the skull with as many as 20 Squinkies, insert the magic coin (or a nickel or dime) and turn the dial to dispense a Squinkie!
Squinkies™ Rides are mini-dispensers shaped like vehicles with little pegs to hold your Squinkies in place to take for a ride or to display.  Each ride comes with 3 exclusive Squinkies characters.
Buy Them: Squinkies Boys are already available on Amazon will soon be available at Squinkies.com.  You can also find them in retail stores near you.