Kids love Squinkies! Check out these fun Squinkies boys toys!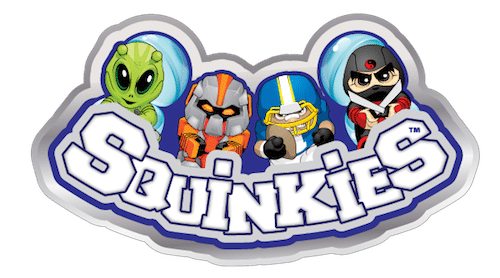 Have your kids tried Squinkies yet? Almost a year ago I wrote about Squinkies and how super duper cute they are. Well, they just introduced new Squinkies especially for boys. And even though they are much more boy-themed, I still think they are super cute!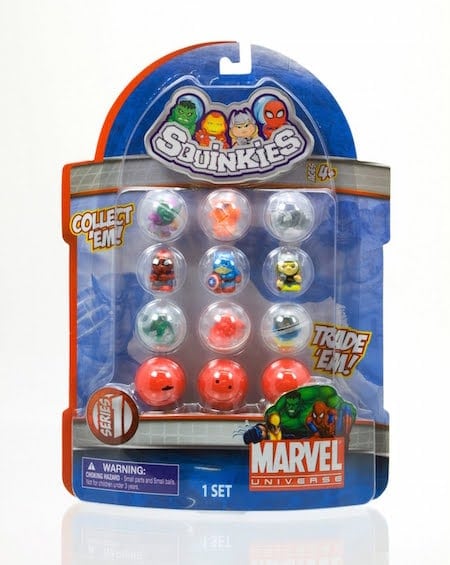 Besides the general line of boys Squinkies, there are even some Squinkies for boys theme-packs featuring Marvel Universe, Cars 2 and Hot Wheels. Captain America may have look hot on the movie screen, but squished down into a 1″ squishy character – he's simply adorable!
But I have to say that the Cars Squinkies were the big hit around here – little tiny Mater and Lightning McQueen stole the show!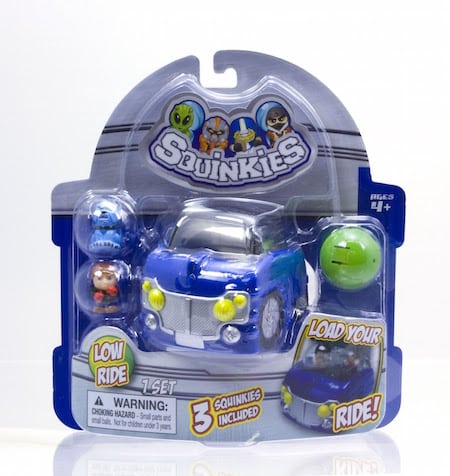 And there are even fun Squinkies rides and playsets. The Squinkies™ Boys Skull Cavern Playset can store and dispense your little one's Squinkies! You load up the skull with as many as 20 Squinkies, insert the magic coin (or a nickel or dime) and turn the dial to dispense a Squinkie!
Squinkies™ Rides are mini-dispensers shaped like vehicles with little pegs to hold your Squinkies in place to take for a ride or to display. Each ride comes with 3 exclusive Squinkies characters.
Where Do You Buy Squinkies?
Squinkies Boys are already available on Amazon will soon be available at Squinkies.com. You can also find them in retail stores near you. For the hard to find sets, try Ebay!