Get outside for some fun with the family and friends with Sportcraft Outdoor Games.
Summer may be drawing to a close, but there is still time to get outside and have some family fun whether it be in your backyard, at the park or at the lake or beach. What's even better, the cooler air makes it even nicer to be outside and be active!
We recently had a chance to get together as a family (with some friends thrown infor good measure) to play with a fun outdoor game from Sportcraft.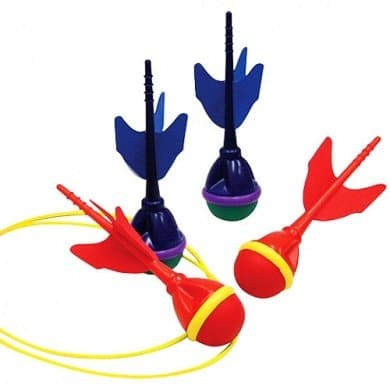 Sportcraft has a full line of Outdoor Family Games that can bring everyone together for a bit of fun and friendly competition. Two of their newest games are Soft Tip Sky Darts and Foldable Ladderball I used to love to play lawn darts as a kid, but as we all know, the old-fashioned game of throwing metal spikes attached to darts as a fun activity for kids was a BAD idea! The new Soft Tip Sky Darts still have all the fun of the old-time game, but will leave all body parts intact!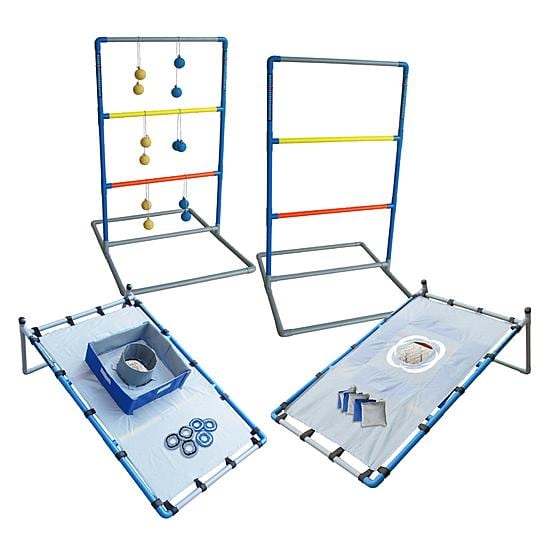 We received the Sportcraft 3-in-1 Tailgate Game to take for a test run. This set combines the Bean Bag Toss, Washer Toss and Ladderball game all into one package. We had fun playing with it at a barbecue earlier this summer and even my 3-year-old nephew got in on the fun of the bean bag toss. The only drawback is that we were a bit confused as to the construction of the ladderball portion, but we never are very big on following directions!
While the set we received was made of wood, it has now been updated to the set you see above. While the wood looked nice, it was CRAZY HEAVY! It was really too heavy for me to even move by myself, so the lightweight version was a good idea.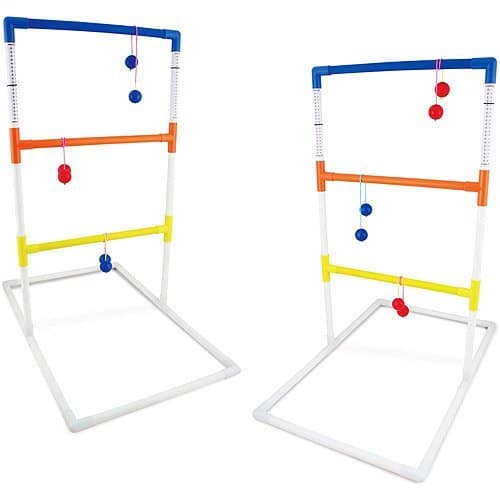 I think we may have had more luck with the Foldable Ladderball game. It can actually be used either outdoors OR indoors and folds up for easy storage and transport. If you check out the video on the Foldable Ladderball product page, you can see how easy it is.