This post is sponsored by the United Soybean Board through Kitchen PLAY.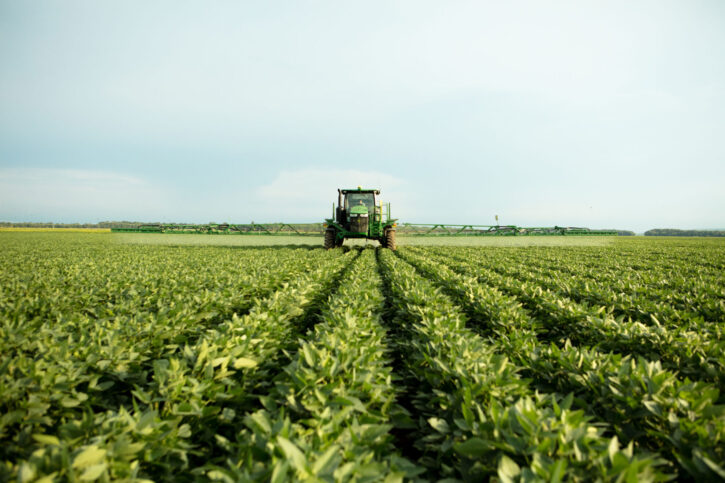 Over the past decade, there's been plenty of talk about cooking oils…and plenty of opinions about them, too, especially about which ones are "good" or "bad."
Take a look in your pantry. If you have a bottle of vegetable oil in there, pull it out and look at the ingredient list. Chances are it will have just one ingredient: soybean oil. Yup! For the most part, vegetable oil = soybean oil.
Now, you may or may not have some preconceived notions about soybean oil, but you also may not have the full story at your disposal. Read on for more information about the health and sourcing benefits of soybean oil.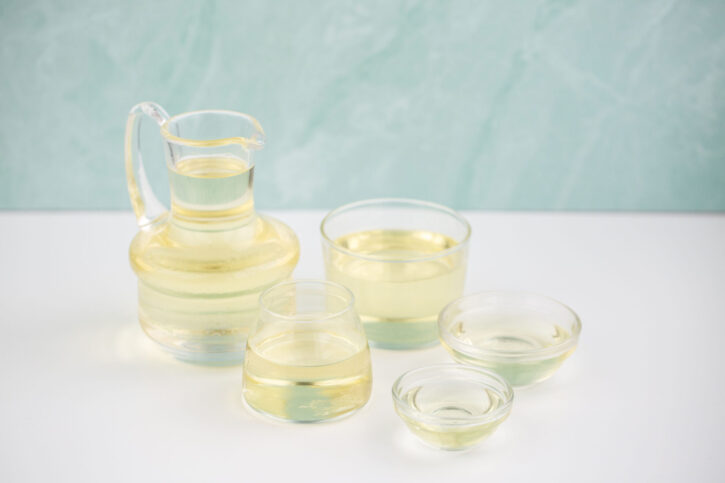 What Is Soybean Oil?
Soybean oil is the most widely used edible oil in the U.S. As you browse the grocery store, yup – most of the bottled vegetable oil you'll find there is 100% soybean oil.
Beyond the grocery store vegetable oil, there's also high oleic soybean oil which is sourced from a new variety of soybean that has higher levels of oleic acid. This oil has an improved fat profile compared to conventional oil and offers functional benefits for the food industry. However, it's currently not available as a bottled cooking oil at the grocery store, but it is used in restaurant meals and packaged products.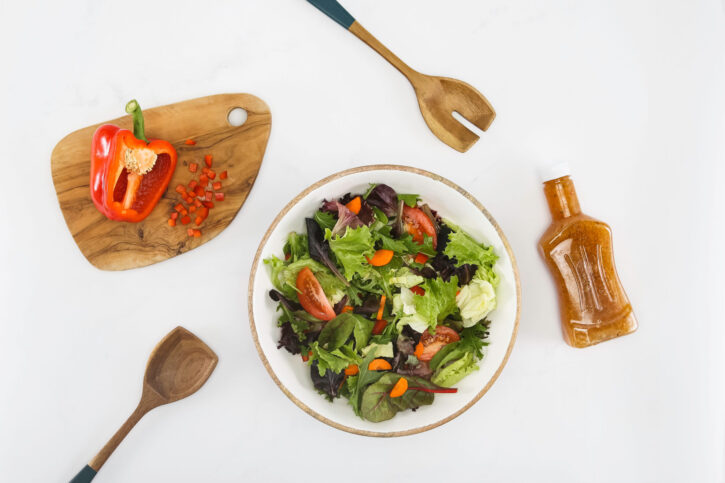 Where Soybean Oil Is Found
Soybean oil is found in vegetable oil, of course, but also in plenty of foods that you'll find at your local grocery store like margarines, salad dressing, potato chips, Asian cuisine, baked goods, cookies, crackers, and more.
Soybean oil works well in cooking and baking because it has a mild, neutral taste. You can use it in just about every recipe that calls for cooking oil, whether you're frying, baking, roasting, or sauteing. Ever make a boxed cake or brownie mix that called for oil? Yup, you probably used soybean oil to bake your yummy treats! Soybean oil also makes an easy salad dressing when paired with vinegar and a sprinkle of salt and pepper.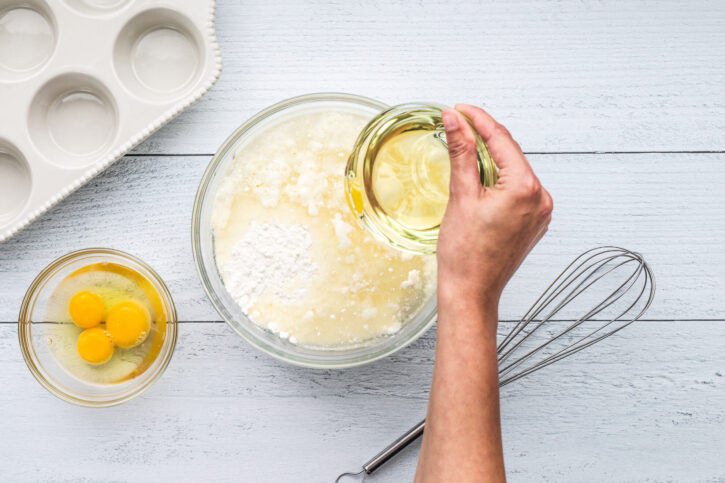 Heart Health Benefits
Did you know that soybean oil may be good for your heart? It's an excellent source of alpha-linolenic (ALA) omega-3s, which affect cardiovascular health and may reduce blood pressure. The ALA found in soybean oil is the principal source of omega-3s in the U.S. diet. Omega-3 fats are recognized as healthy fats. You're probably familiar with omega-3 fatty acids as found in fish…but soybean oil is also one of the few (non-fish) sources of omega-3 fatty acids.
In 2017, the FDA authorized a qualified heart health claim confirming soybean oil may have the ability to reduce the risk of coronary heart disease. The health claim states: "Supportive but not conclusive scientific evidence suggests that eating about 1 and 1/2 tablespoons (20.5 grams) daily of soybean oil, which contains unsaturated fat, may reduce the risk of coronary heart diseas. To achieve this possible benefit, soybean oil is to replace saturated fat and not increase the total number of calories you eat in a day."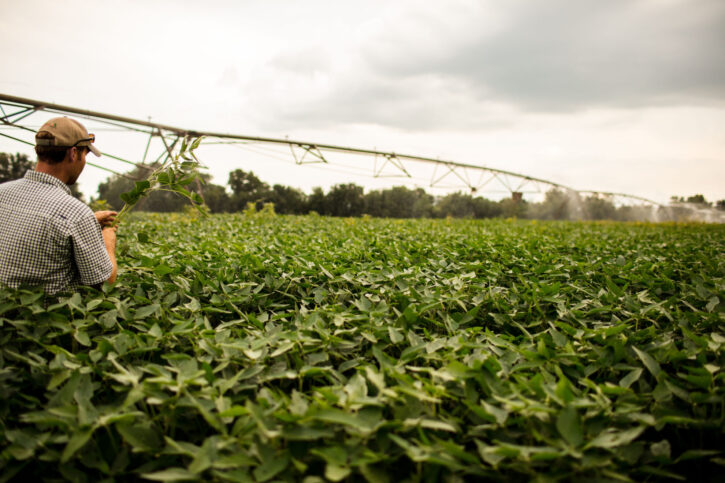 Sustainably Grown
Besides the suggested heart health benefits, soybean oil is sustainably grown. 95% of U.S. soybean producers partner with the USDA to implement conservation practices on their farms. These practices include crop rotation, reduced tillage, and water management. As a result, these practices reduce soil erosion, greenhouse gas emissions, and energy use, as well as improve water use efficiency.
U.S. soybean farmers are working toward meeting these goals by 2025: reduce land use impact by 10%, reduce soil erosion by an additional 25%, increase energy use efficiency by 10%, and reduce total greenhouse gas emissions by 10%.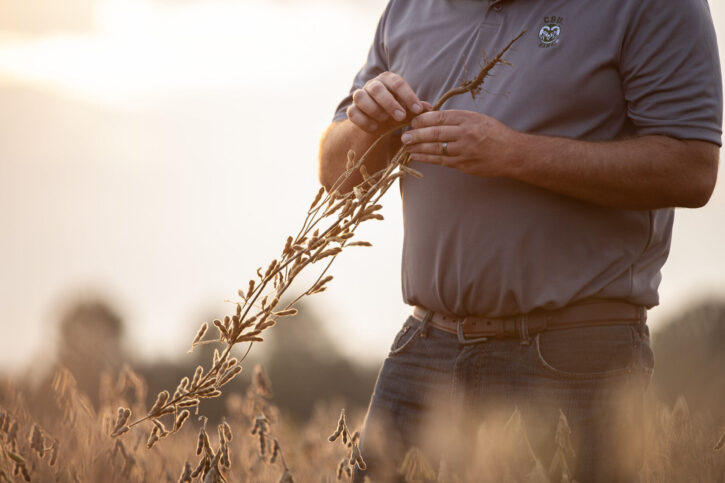 U.S.-Grown
It may seem like our country is being taken over by development, but in reality, almost half of the land in the U.S. today is devoted to farming! Soybeans are the second largest crop, with 80 million acres planted. There are more than 515,000 soybean farmers in the U.S.! By buying soybean oil, you're helping to support domestic agriculture and crops grown by U.S. farmers.
Wondering what's happening with soybeans in your state? Engage with this interactive map to learn soybean statistics including number of soybean farms, acres, bushels, and processing plants. You can also read soybean farmers' responses to questions about what they do and ask them a question of your own.
[Photo Credit: United Soybean Board]
Sources:
https://aghires.com/soybean-oil-widely-used-edible-oil-u-s/
https://www.soyconnection.com/soy-for-the-food-industry/consumer-insights
https://www.qualisoy.com/food-industry-solutions/high-oleic-soybean-oil
https://www.soyconnection.com/healthprofessionals
https://www.qualisoy.com/benefits-of-u.s.-grown-ingredients
https://thesustainabilityalliance.us/american-soy/
https://www.soyconnection.com/foodindustry/relabel-to-boost-oil-sales
https://www.soyconnection.com/the-story-of-us-soy
https://www.soyconnection.com/the-story-of-us-soy/meet-your-us-soybean-growers