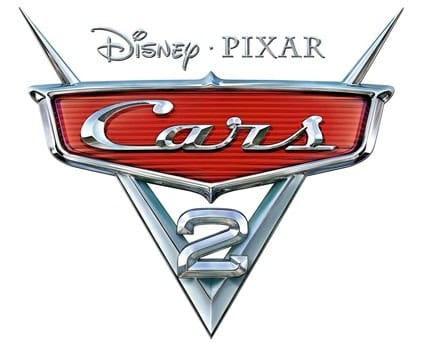 Cars 2 week at Thrifty Jinxy is rolling right along. Today I want to tell you about fun new Cars 2 themed games from Hasbro. Lightning McQueen, Mater and the whole gang are back and starring in your favorite family games of Operation, Sorry! Sliders, Monopoly and more.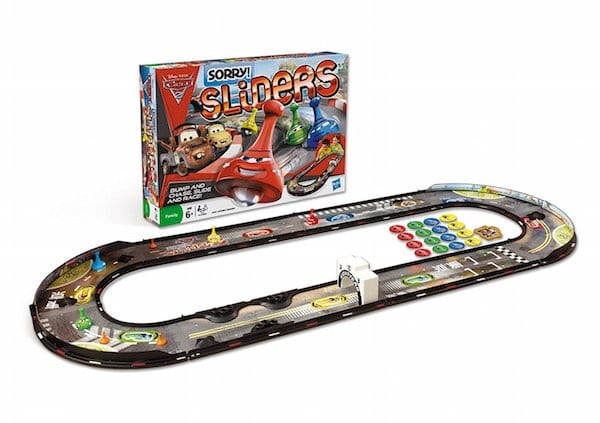 In Sorry! Sliders: Cars 2 Edition (the game of sweet revenge) you can bump and race your way to victory in the "Cars 2" World Grand Prix! Bring.  It is a fun way to bring the racing experience of the movie to life, putting yourself behind the wheel of one of your favorite Cars 2 characters.  You can even customize your racetrack – making it anything from a circular course to a complicated track full of twists and turns.  As you play, you race around the world, speeding through Radiator Springs, Tokyo, London and more.  The whole time you try to bump your opponents back to "Start" while trying to avoid oil spills, traffic cones, and radiation spaces.
The Sorry Sliders World GP Race Game has good reviews on Amazon with an average rating of 3 out of 5 stars. It's designed for kids ages 6 years and up.