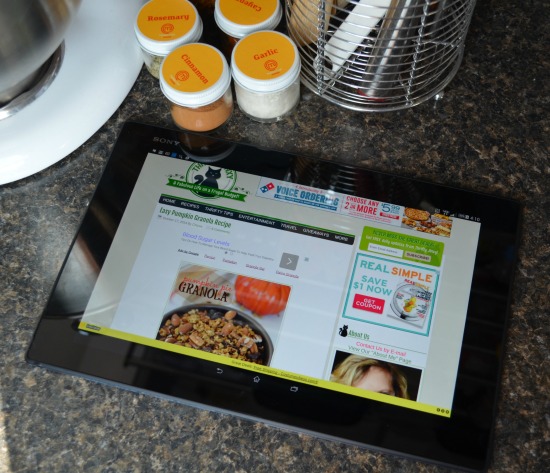 The waterproof Sony Xperia Z2 Tablet by Sony Mobile Communications is a really thin 10.1 inch tablet that's remarkably light weight (15.49 oz).  It's only a quarter inch thick! It has a large bezel, which doesn't appeal to everyone but for me its great!  Since I have that extra space I don't mistakenly touch a section of the screen causing it to affect what I was originally doing.  It's a little thing but something that frustrated me on other tablets.
The screen itself is really nice and great for movies and games. It has 16 million colors at 1920 x 1200 resolution. Throw in two 3D speakers with noise cancelling tech and you're ready for a night where your wife tells ya to plug in the headset and judges me for watching Pacific Rim again.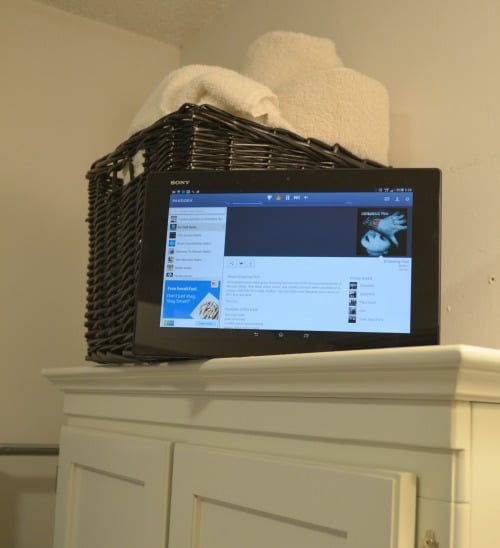 Did I mention the Sony Xperia Z2 Tablet is waterproof!?!?!  Its waterproof! Many tablets are "water resistant" but this one is actually waterproof meaning it can stay under 5 feet of water for up to 30 minutes. That makes it extra great for outdoor activities. I can even keep it in the bathroom or actually in the shower as I listen to music or Mike and Mike podcasts in the morning.
Another cool feature is that the Sony Xperia Z2 Tablet comes with a 2 MP front-facing HD chat camera. That will come in handy next month when I travel to Uruguay and want to chat with the wife at home. All in all the the Sony Xperia Z2 Tablet looks like it will make a great travel companion.
We're finding the Sony Xperia Z2 Tablet offers a stress free mobile life. We have multiple tablets but every time we travel, grill outside, or even cook in the kitchen while watching TV using a Slingbox app, the  Sony Xperia Z2 Tablet is a no brainer.